After more than 50 years of service, Major Bill Ray has decided to finally hang up his Army uniform.
Ray, 71, was greeted by his excited wife and grandchildren who were bearing colorful signs on Tuesday in Milwaukee as he walked off the plane from Afghanistan one last time, FOX6 reports. The committed veteran first joined the Army in 1959, spent time working in intelligence, served in Kuwait, completed three tours in Iraq and headed to Afghanistan at the Army's request last year.
Now, the father of six and grandfather to eight is preparing for a new mission, spending quality time with his family and gearing up to celebrate his 72nd birthday next week.
"The last time I got bored, I tried this," Ray told Fox6. "So I think they've done everything so I'll never get bored!"
While Ray's loyalty to his country is certainly inspiring, he's not the only vet who has resisted retiring for as long as possible.
At 79, Col. William Bernhard, who first joined the military during World War II, said the words of John F. Kennedy still inspired him to keep contributing to the military in any way he could, according to an Army press release.
Back in 2010, after "retiring" four times, the flight surgeon decided to volunteer to care for soldiers on flight status in Hohenfels, Germany. He was responsible for conducting physicals and helping pilots when they got sick or injured.
"I knew they needed someone," Bernhard -- who was possibly one of the oldest soldiers on active duty at the time -- said, according to the release. "I'm excited about going because it's a job that needs to be done."
Related
Before You Go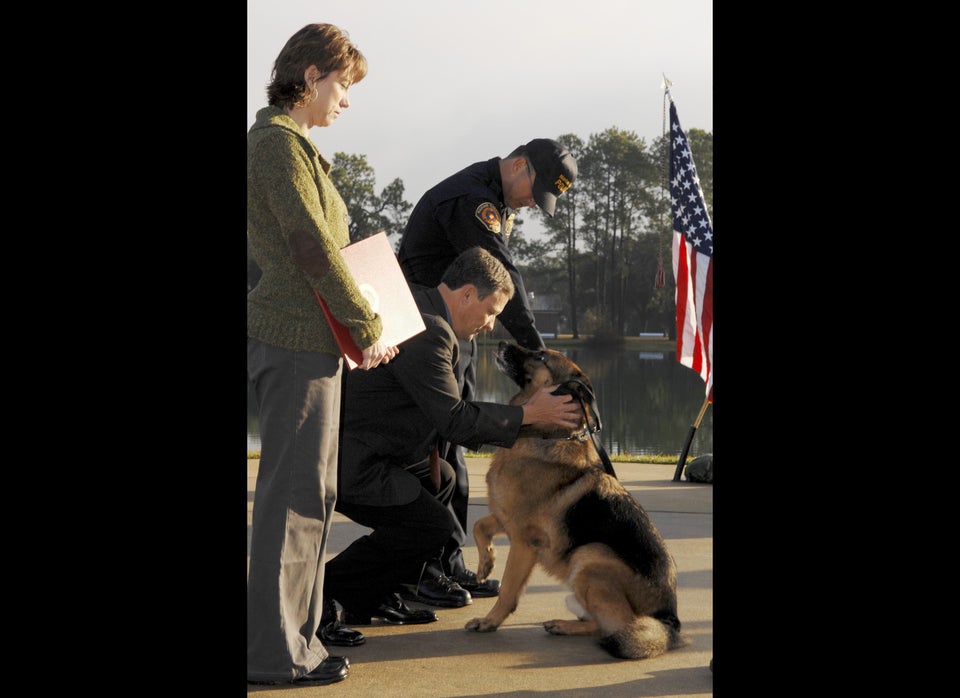 shelter dogs
Popular in the Community