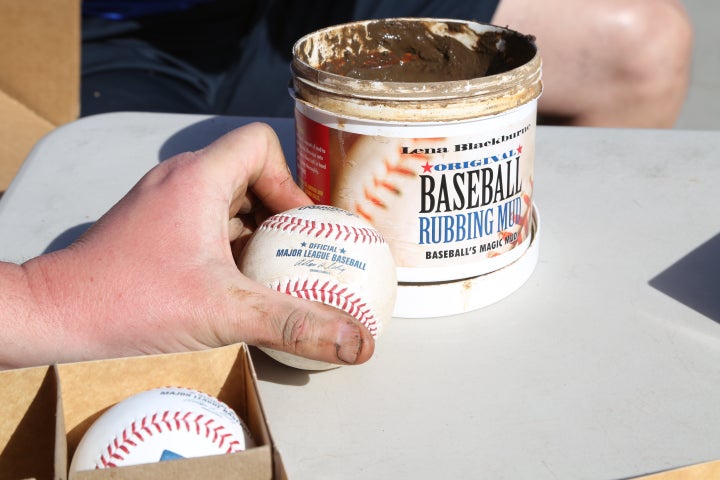 Major League Baseball is experimenting with chemically treated balls that will be easier to grip ― and they could be put into play as soon as next season.
"We think we're close now," Mike Thompson, executive vice president at baseball manufacturer Rawlings, told Jeff Passan of Yahoo Sports. "We're just waiting for MLB to give us the go-ahead on when they want it."
The balls are whiter because they don't need to be rubbed with mud before each game to make them easier to grip. And because they are easier to grip, the league hopes the balls will cut down on pitchers cheating by secretly using their own gripping substances.
When the new balls were used for three games during the Arizona Fall League, players gave them mixed reviews.
"As a hitter, I liked them because they traveled further and you could see them better," Tigers prospect Grayson Greiner told MLB.com. "From the pitcher's standpoint, they probably get a little more movement on it."
But pitcher Austin Voth, a Nationals prospect, wasn't as happy about the change and did his own rubbing to make up for it.
"They were definitely different," Voth was quoted as saying. "Those weren't my favorite. It felt like a big league ball not rubbed up and it felt like it was slippery. Every ball I had, I rubbed it up with dirt. And after that, if felt about the same."
The website said the balls were treated with a "proprietary chemical" to make the ball "tackier."
"The umpire shall inspect the baseballs and ensure they are regulation baseballs and that they are properly rubbed so that the gloss is removed. The umpire shall be the sole judge of the fitness of the balls to be used in the game."
Oakland A's bullpen catcher Phil Pohl showed the East Bay Times how it's done early in spring training:
The new balls could be used as early as next season, Yahoo reported, but it may take longer before there's any change.
"It requires a lot of R&D and time and testing to land where we want to be," Thompson told Yahoo. "We've got several formulations that are being tanned into the leather, and there's another process where we're spraying it on the leather. We're trying to see which gives us the best outcome."
Before You Go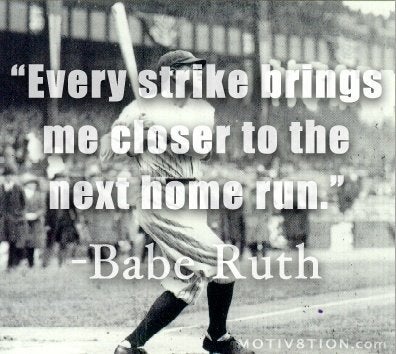 Best Baseball Quotes
Popular in the Community