TORONTO, April 22 (Reuters) - Canadian police and intelligence agencies will announce multiple arrests on Monday after an operation to thwart a "major terrorist attack," the Canadian Broadcasting Corporation reported, citing unidentified "highly placed" sources.
The operation was coordinated with the U.S. Department of Homeland Security and the FBI, CBC said.
Canada's national police agency was expected to hold a news conference later on Monday to give details of the alleged plot.
Law enforcement officials said the suspects have no connection to the two brothers accused of bombings at the Boston Marathon last week, CBC said.
(Reporting by Alastair Sharp and Cameron French; Editing by Janet Guttsman and Doina Chiacu)
TORONTO (AP) -- Two men were arrested and charged with plotting a terrorist attack against a Canadian passenger train with support from al-Qaida, police said Monday.

The Royal Canadian Mounted Police said Monday that Chiheb Esseghaier and Raed Jaser, who live in Montreal and Toronto areas, were conspiring to carry out an attack against Via Rail, but posed no immediate threat.

"It was definitely in the planning stage but not imminent," RCMP chief superintendent Jennifer Strachan told reporters.

Charges against the two men include conspiring to carry out an attack and murder people in association with a terrorist group. Police said the men are not Canadian citizens, but declined to say where they were from. Police said the men had "direction and guidance" from members of al-Qaida.

The investigation was part of a cross-border operation involving Canadian law enforcement agencies, the FBI and the U.S. Department of Homeland Security.

There is no connection between the Canadian terrorist plot and the Boston Marathon bombings, said a U.S. Justice Department official in Washington, speaking on condition of anonymity because the source was not permitted to speak on the record about the matter.
Before You Go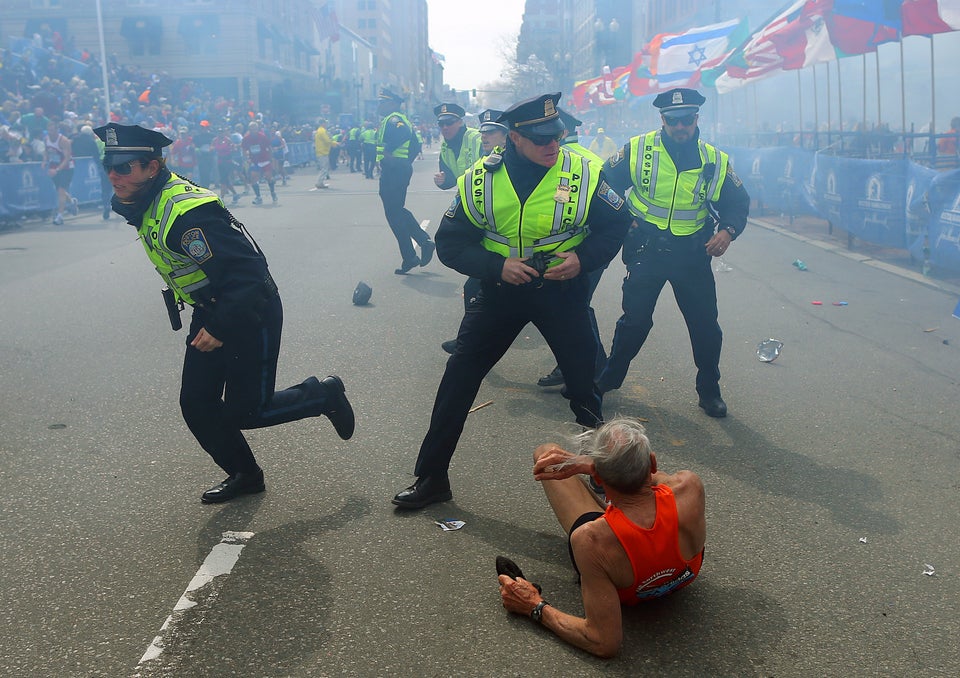 Boston Marathon Bombings
Popular in the Community