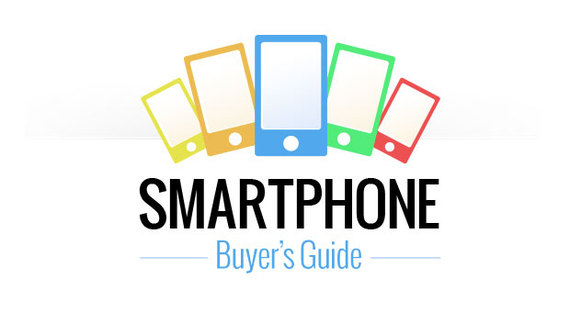 Buying a phone has become a much frequent activity for many buyers nowadays. All smartphone companies are competing with each other very hard to take advantage of this high market demand. New smartphones are being launched every now and then with lots of features to win the hearts of consumers. Buyers are ready to lose money to get a phone with maximum features and facilities.
There are few tech buffs out there among these buyers who take note of every new updates before buying a phone. But most of these buyers buy a phone out of impulse. They just get attracted with the look of the phone, or they want to buy a phone same like their nearest friends. If you want to be a smart smartphone buyer then you should buy a phone according to your needs to value your money the most. If you keep an eye on recent iPhone, Windows, or Android news for smartphone buyers then you will be able to understand many technicalities to back your final decision. If you are feeling bewildered with too many choices provided by different companies then here are few easy to follow tips for you:
Conclude your requirement: There was a time when people needed a phone to make and receive calls. After that text messages became one of the primary needs. At present you get loads of additional features in your smart phone. This is a great thing until this makes you completely confused while buying a phone. To avoid such confusion you must know your requirements and what you are looking for in your new phone.
There are many things to check in a smartphone like, its design, display, operating system, camera, battery, Connectivity, multimedia etc. It is possible that you need a phone with greatest apps and games, or you want quality pictures. If you are a busy person and need to use your phone with one hand then limit it to 5 inch or lesser screen size. For game addicts speed matters a lot. Try to buy a phone with higher RAM denomination (like a 4 GB RAM) to experience better gaming experience. If you know your needs then you need not to bit around the bush.
Choosing operating system: There are three or four major operating systems which are trending in recent times. Most people get confused while choosing the operating system for their new phone. There are plus points and minus points in all these operating systems. You need to choose them as per your convenience.
Comparison: iOS, Windows, and Android phones
When it comes to the designs you can notice that iOS phones haven't made changes in its look much since the beginning. But Android phones have altered its look many times. If you follow recent Android news then you will find latest Android smart phones like Galaxy S7, Galaxy S7 Edge, HTC 10, and many more are having a stylish look and are loaded with features.
Android and Windows phones support app drawer or app tray (in Windows 10) to store everything you have downloaded separately, but iOS do not have this option. If you are accustomed to use lots of apps then iOS will give a home screen filled with apps. In that case you should go for Android or Windows phone. When it comes to apps iOS is still having strongest stand. It supports almost all versions of any app you name. If there is a new app in the market it will launch its first appearance most probably in iOS first. For example, an app like Instragram always gives a trial in iOS first and then they go for Android. So for app lovers iOS is a good choice, though Android and Windows 10 are not much far behind.
Security: Our phone stores many confidential details like id, password for all social media logins, bank details, and many more. This is the reason we should take security factor strongly into consideration. With new biometric security features all smartphones are much secure. iOS is having it touch id authentication and Android is having Google's fingerprint system. Your fingerprint will be your id to unlock your phone if you are using these two operating systems. Windows is having iris scanning technology which is bit odd to use while you are in a crowded place.
Budget: Obviously you should determine a budget for your new phone. Always try to set an achievable target which will suit your monthly budget. To grab the best deals you should keep an eye on all shopping sites and can compare them on your own. You can find many websites which compare price of phones to make the process simpler. Sometimes you can get a way better phone if you lose 50 more bucks. So be cautious and do a full research before you go for the final stroke.
A phone is an all time companion for us. There are many options in front of us. You can go for a costly phone or can go for a budget phone. Only make a smart move and grab most appropriate device to compliment your choice.
Related
Popular in the Community