While we can't know exactly what the future holds for the nation, we imagine it will mean more diversity. With that in mind, here are 10 reasons why everyone could benefit from an increasingly multiracial, multiethnic and multicultural America: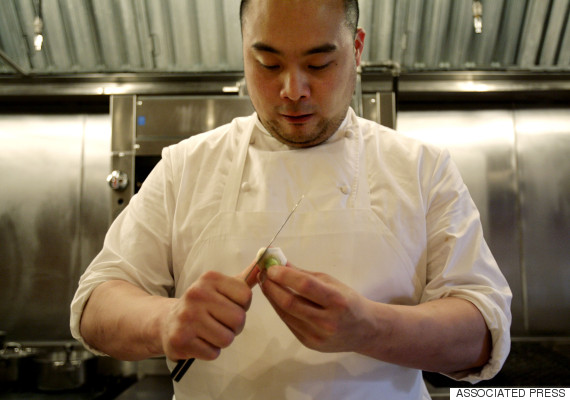 Korean-American chef David Chang prepares vegetables for dinner at Momofuku Ko in New York. Momofuko Ko is Chang's third restaurant. (AP Photo/Seth Wenig, File)
Solidly majority-white America spent much of the mid-20th century using the kitchen as an unholy science lab for turning out unrecognizable, processed foods like jello, spam and oversized chicken breasts ripped off of birds whose legs buckled under their own weight. Less squeamish ethnic enclaves and immigrant-descended communities are already putting America back in touch with age-old culinary traditions that emphasize natural ingredients and using every part of the animals we slaughter -- including things like pigs' feet, beef hearts and sheep brains.
With more people bringing new flavors into the mainstream, the United States of 2043 could be one with much more culinary diversity than the United States of today.
According to the U.S. Census, there are more than 300 languages spoken in the United States. Spanish is the second-most common language in the country, with more than 37 million speakers, followed by Chinese with 2.9 million.
In the future, many monolingual parents might be lucky enough to raise kids who are not only inspired to speak a second language, but can also practice with their peers.
A new generation of musicians is changing the soundtrack of the American experience by blending the sounds of their ancestors with homegrown rhythms and harmonies -- producing music that could only exist in the United States. Think bands like New York's Red Baraat, Austin's Grupo Fantasma or the Minnesota/Oaxaca-raised Lila Downs.
Without a numerically dominant race, people of every group could be more inspired to drop discriminatory biases and challenge the racial injustices that continue to define the American experience for many.
As these 15 charts show, we are still far from living in a post-racial society, and segregation remains an intractable problem. A 2011 analysis of census data conducted by Brown University found that black and Hispanic Americans live in poorer neighborhoods than whites with working-class incomes. But as the United States moves toward majority-minority status, people of different races may interact more frequently -- possibly helping to undermine the country's legacy of discrimination.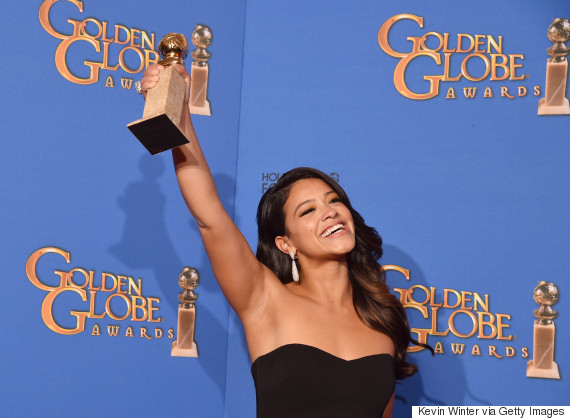 Gina Rodriguez, winner of Best Actress in a TV Series, Musical or Comedy for "Jane the Virgin," poses in the press room during the 72nd Annual Golden Globe Awards. (Photo by Kevin Winter/Getty Images)
If last fall's shows taught us anything, it's that diversity on television equals magic. From Fox's newest megahit "Empire" to CW's first Golden Globe-winning series "Jane The Virgin," it's clear that audiences and the industry need more color on the small screen. And it doesn't stop there: Shonda Rhimes' "How To Get Away With Murder," Kenya Barris' "Black-ish" and ABC's "Fresh Off The Boat" are all examples of great television that showcases the diversity of our nation.
"On top of just wanting to reflect how the world looks, diversity is good business. And I think that's finally started to sink in during the last two years," NBC Entertainment President Jennifer Salke told the Hollywood Reporter in February. "A show like Empire is a turbo boost to the change. It's a wake-up call that there's a gigantic audience that doesn't want to see themselves reflected in token casting. They want authenticity."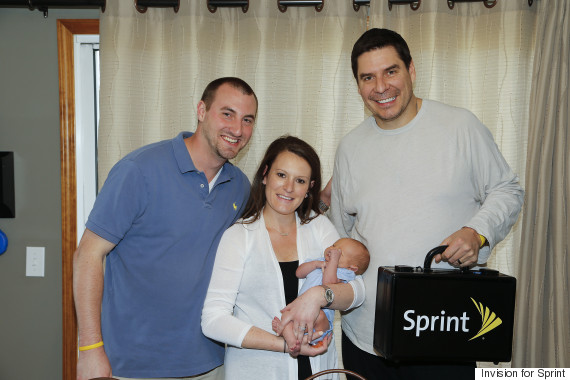 Marcelo Claure, right, became Sprint's CEO in 2014. Since then, the Bolivian immigrant has appeared in Spanish-language ads touting him as the first Latino to head the company. (Photo by G. Newman Lowrance/Invision for Sprint/AP Images)
In 2012, Arizona education officials forced Tucson public schools to dismantle a Mexican-American studies curriculum that education researchers had praised for fostering critical thinking and boosting the graduation rate in the majority-Hispanic school district. Arizona conservatives, including the state's former Superintendent of Schools John Huppenthal, argued that the classes bred resentment against white people, and they passed a law to restrict ethnic studies. Tucson students sued the state, challenging the constitutionality of the law. The 9th Circuit Court of Appeals, which heard oral arguments in the case in January, has yet to issue an opinion.
Not everyone can master salsa like Kevin and Beverly, the two New Jersey-based world champions in the video above, but many could definitely pick up a few steps. With 6- and 7-year-olds this inspiring around now, there is plenty of hope for future generations.
Anyone who has traveled or lived abroad can attest to the fact that experiencing another culture can make a person more openminded and help them to better understand themselves. With a more multicultural population that both embraces its roots and enjoys American traditions like Super Bowl Sunday, Americans won't have to go far to reap those benefits.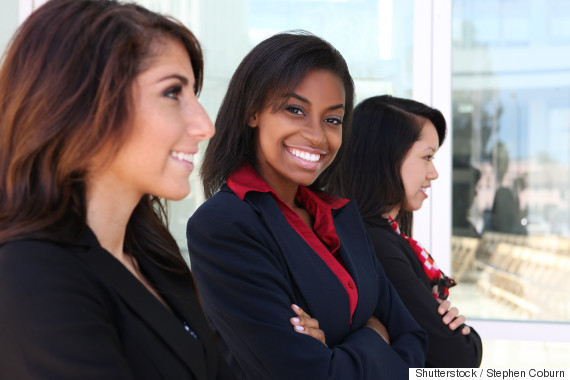 A host of studies show that when people of different ethnic and racial groups work and think together, they spur more creative thinking and are often more receptive to different perspectives.