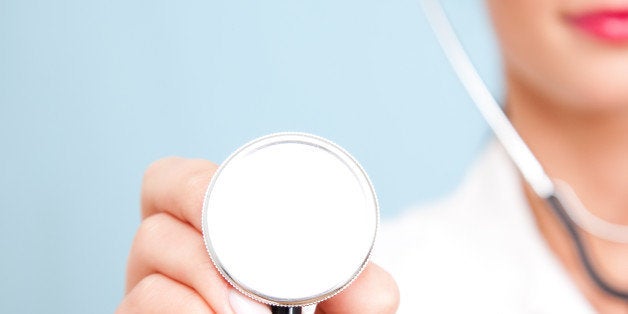 Americans want quality, affordable health insurance and have found it within the Affordable Care Act. Indeed, new enrollment numbers offer the firmest evidence yet that the health care law is working.
Three studies released last week by Gallup, the Urban Institute and The Commonwealth Fund show that the ACA has been successful in reducing the number of uninsured Americans. One report estimates that 14 million people obtained health insurance coverage through the marketplaces and Medicaid -- surpassing previous estimates -- and that the percentage of Americans without coverage has fallen by 5 percentage points. Among young adults (aged 19 to 34), the percentage of uninsured dropped twice as much -- from 28 percent to 18 percent - with an estimated 5.7 million fewer young adults uninsured.
Not only are more people insured as a result of the new law, a large majority of enrollees report that they are happy [infographic] with their coverage and believe it has improved their access to care. Seventy-eight percent, including 74 percent of ACA recipients who identify themselves as Republicans, reported being satisfied with their new plans, and almost 80 percent said they were optimistic that the ACA would improve their access to care.
The expansion of Medicaid under the Affordable Care Act also played a large part in reducing the number of uninsured. In states that expanded Medicaid, the uninsured rate for low-income adults dropped from 28 percent to 17 percent. However, states that have refused to expand Medicaid saw a drop of only 2 percent.
Of course, the law is also helping people who have long had insurance. Millions of Americans won't be dropped from their coverage if they get sick, or denied coverage for preexisting conditions. Seniors are saving money on prescription drugs. Insurers can't arbitrarily hike up premiums. And approximately 47 million women, including 1.6 million in Michigan, now have guaranteed access to additional preventive services at no out-of-pocket cost to them.
Later this month, Speaker Boehner plans to bring legislation to the House floor to sue the president in the latest GOP attempt to undermine the Affordable Care Act. While a new poll shows that most Americans see this for what it is -- a political stunt -- my colleagues on the other side of the aisle should spend less time trying to repeal this law and instead work with us to strengthen and protect affordable health care for all Americans.
Popular in the Community