Dan Snyder can rest easy for now.
A Washington Post poll finds that 61 percent of D.C. area residents support the Redskins' name, which has been a contentious issue in recent months, and 66 percent think the team should keep its longtime moniker.
The newest poll shows less support for keeping the name than a national Associated Press-GfK survey in May that found that nearly 80 percent of Americans favor keeping the name.
The poll comes on the heels of a letter from 10 members of Congress to Redskins owner Dan Snyder asking the team to change its name as, the letter states, "Native Americans throughout the country consider the 'R-word' a racial, derogatory slur akin to the 'N-word' among African Americans or the 'W-word' among Latinos."
Snyder told USA Today in May that he will "never change the name. It's that simple. NEVER -- you can use caps."
Incidentally, the Washington Post poll found that among those Washington area residents who don't want to change the team's name, most -- 56 percent -- nonetheless believe that the term "Redskin" is an "inappropriate way to describe a Native American Indian."
Only 28 percent of those surveyed believe the team should change its name, a significant increase from the May national poll, which found only 11 percent think it should be changed.
The nickname has come under increased scrutiny in recent months from many Washington-area lawmakers.
Mayor Vincent Gray (D) declared in January that if the team looked to move back into the District, they would have to have a serious discussion about changing the name of the team. D.C. Councilmember David Grosso (I-At large) sent a letter to Snyder in May in attempt to talk with the billionaire about changing the "racist and derogatory" team nickname. And even D.C. Congressional Delegate Eleanor Holmes Norton (D) has voiced her animosity towards the name. In March, Norton introduced a bill to Congress that would void trademarks that utilize the word "Redskins," though it faces dim prospects of passing.
Even some D.C. publications are avoiding use of the nickname. In October 2012, the alternative Washington City Paper declared that it would no longer refer to the football team as the "Redskins" and would instead refer to them as the "Pigskins."
Tell us what you think about the Redskins' name!
CORRECTION: An earlier version of this story mischaracterized one of the poll's results. The 56 percent who said that "Redskin" is an "inappropriate way to describe a Native American Indian" were a subset of those who don't want to change the team's name.
Related
Before You Go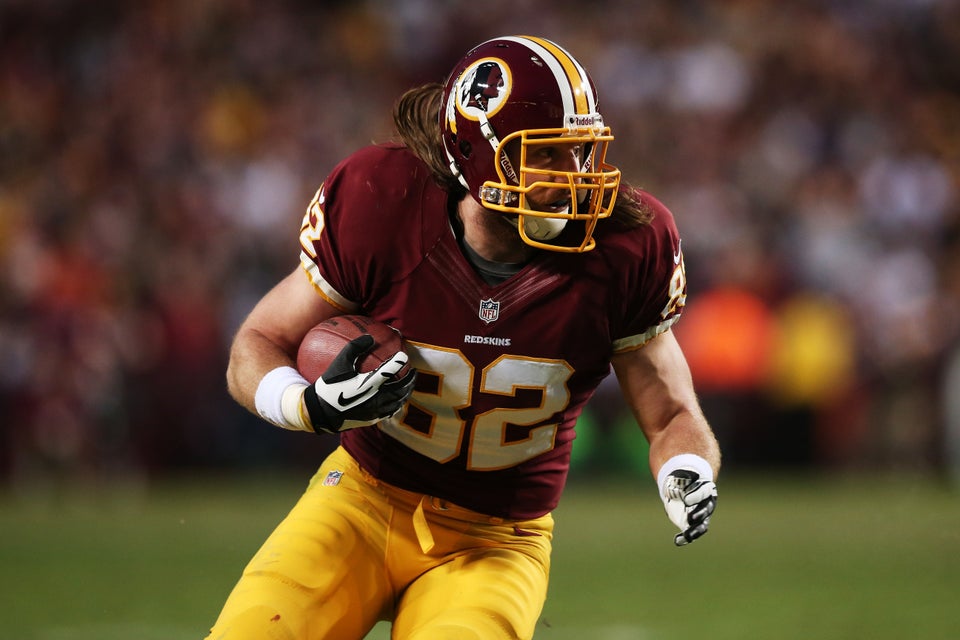 Most Controversial Nicknames In Sports
Popular in the Community