In the wake of their team's owner referring to them as "inmates," nearly every member of the Houston Texans took a knee during Sunday's pre-game national anthem.
Save but a handful players, the Texans participated in a stunning display of unity ahead of their game against the Seattle Seahawks at CenturyLink Field in Washington. ESPN estimates that approximately 10 of the 50-plus-member team remained standing.
Across the NFL this season, players protesting racism and police brutality have chosen to kneel during pre-game national anthems instead of standing in salute to the flag. The ongoing protest has set off a flurry of conservative criticism, notably from President Donald Trump. The protests, initiated by then-San Francisco 49ers quarterback Colin Kaepernick last year, recently escalated after Trump characterized any player who kneeled during the anthem as a "son of a bitch" during a September speech in Alabama.
But recent comments from Texans owner Bob McNair appear to have struck a chord.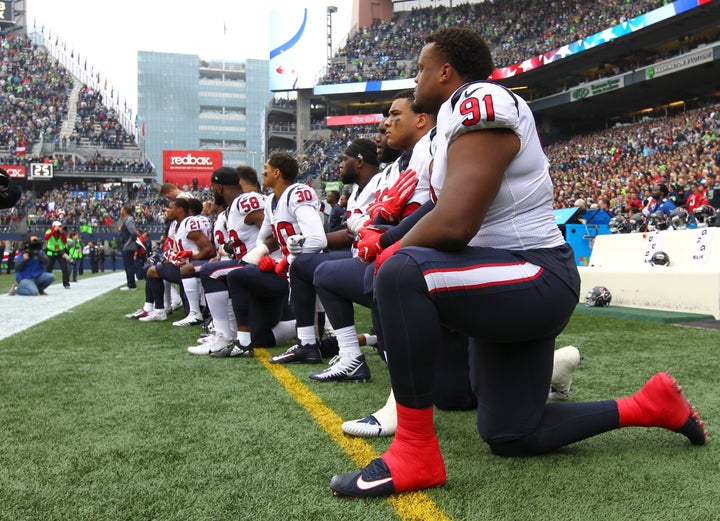 "We can't have the inmates running the prison," McNair, who's donated millions to the Trump campaign, said of the anthem protests in an ESPN article published Friday.
McNair's comments, made during a closed-door meeting earlier this month, reportedly stunned others in the room. After the comment was published, the team released a statement in which McNair said his comments were "a figure of a speech."
"I never meant to offend anyone and I was not referring to our players," the statement reads. "I could never characterize our players or our league that way and I apologize to anyone who was offended by it."
A team-wide walkout from practice that day was narrowly avoided, ESPN later reported. However, practice started about half an hour late, and ten players did not attend.
Texans players took McNair to task over his comments.
"This is how you view us?" All-Pro left tackle Duane Brown said of McNair while speaking to reporters in the locker room after Friday's practice. "You're an inmate. We can't let you get out of line. We can't let you speak for yourself. We can't let you have your own beliefs. That's what it feels like, it's a bad situation."
This article has been updated with past comments from Texans players, McNair and Trump.
Before You Go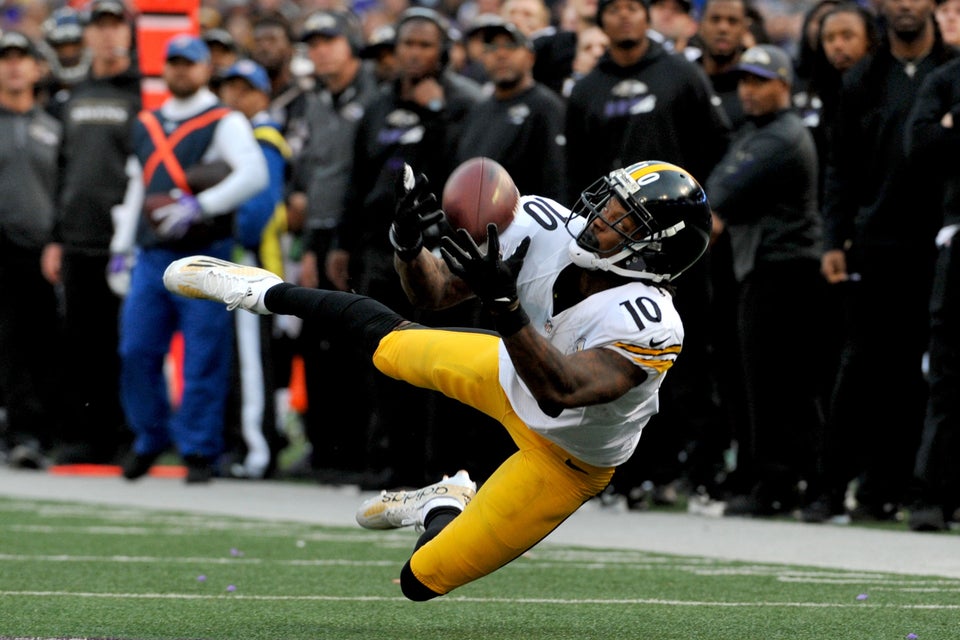 Acrobatic NFL Catches
Popular in the Community