President Donald Trump's nominee to lead the Department of Justice's antitrust division promised in April to step aside on issues involving Anthem's failed merger with Cigna ― a case in which he had fought the federal government on behalf of the health insurance giants and lost ― in order to avoid a conflict of interest.  
But that's far from the only conflict Makan Delrahim, 47, a former corporate lawyer and lobbyist, is likely to face if confirmed. His full Senate vote has yet to be scheduled but could come as early as next month. He seems likely to be approved after only one Democrat voted against advancing his nomination in June. Yet he would become the nation's top trustbuster at a time when corporate power is more concentrated than it has been in nearly a century and monopolies are again becoming lightning rods for populist politics.
As a partner at Brownstein Hyatt Farber Schreck law firm for 12 years, he lobbied for Google in its successful acquisition of the online advertising firm DoubleClick, helping to transform the tech giant into one-half of the duopoly sucking up 98 percent of every new ad dollar spent last year. He represented T-Mobile in its merger with MetroPCS, which was completed in 2013. He lobbied for Comcast as it sought to buy NBCUniversal, a deal panned by one critic as "the shining example of how you don't approve a merger with conditions."
Delrahim stopped working for many of those companies years ago. He ended his relationship with AT&T ― which is currently seeking regulatory approval to purchase Time Warner ― in 2008, as Recode reported. He terminated his lobbying registration with Comcast in 2010, the year before the Justice Department approved its acquisition of NBCUniversal. He curtailed lobbying for Qualcomm at the end of 2016, shortly before joining Trump's transition team as a deputy legal counsel.
Now Comcast is rumored to be considering buying a wireless network ― one analyst floated Verizon (which owns HuffPost's parent company, Oath) as a potential takeover target. And AT&T's plan to buy Time Warner, putting a media powerhouse in the hands of a telecom giant, echoes the Comcast-NBCUniversal merger, the last big deal to give one company control over the pipes and what flows through them.
"We don't want to see deals like that specifically in the telecom sector again," Joshua Stager, policy counsel at the New America think tank's Open Technology Institute, told HuffPost. "We would hope there'd be a recusal on anything related to Comcast."
That remains to be seen, but Delrahim's views on the AT&T deal are clearer. In January, he said he hadn't "seen any of the facts." But last October, he said he didn't take issue with the merger because AT&T does not directly compete with Time Warner.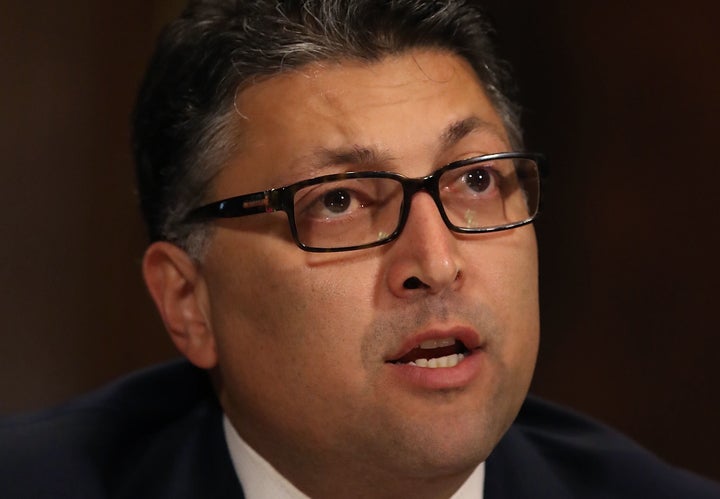 "The sheer size of it, and the fact that it's media, I think will get a lot of attention," he said in an interview with Canada's BNN. "However, I don't see this as a major antitrust problem."
To critics who blame weak antitrust enforcement for widening inequality and growing monopoly power, Delrahim's nomination is troubling.
"It all points very clearly to lax antitrust policy," Marshall Steinbaum, research director at the Roosevelt Institute, a liberal-leaning think tank, told HuffPost. "We now know that lax antitrust policy has given us an economy that is very uncompetitive."
But Delrahim represents the mainstream wing of the Republican Party, the historic defender of big business. That came as a relief to many who feared that Trump, who criticized monopoly power during his campaign, would nominate a more radical thinker. One possibility was Joshua Wright, a conservative law professor described by some as an "arch libertarian" for his aggressively hands-off approach to competition. Wright headed Trump's Federal Trade Commission transition team and was reportedly under consideration for assistant attorney general in charge of antitrust.
By contrast, Delrahim comes across as a safe choice, one who would maintain the status quo. At least that's the impression among corporate law firms. Steptoe & Johnson, which counts many Fortune 500 companies as clients, said his "nomination can fairly be read as confirming the suspicions of those who viewed populist Trump's rhetoric about antitrust issues as just that." Hughes Hubbard & Reed, which grossed $322 million in revenue last year, noted  "Delrahim's background suggests that the Trump administration intends to take a more laissez-faire approach to antitrust enforcement."
Delrahim got his start in government in 1994, working on intellectual property rights in the U.S. trade representative's office. He served as chief counsel for the Senate Judiciary Committee from 2000 to 2003, then as deputy assistant attorney general at the antitrust division under President George W. Bush from 2003 to 2005.
"He's not a nut case, he's not an extremist, he's not a lunatic," Robert Lande, a former antitrust litigator and law professor at the University of Baltimore, told HuffPost. "He's a reasonable person who happens to be conservative."
Indeed, Democrats who have served in the Justice Department position Delrahim is being considered for faced similar conflicts. Christine Varney, who headed the antitrust division during President Barack Obama's first term, stepped aside in the agency's review of Google's merger with flight software service ITA after ITA hired her former law firm. Her successor, Bill Baer, who headed the division from 2012 to 2016, recused himself from reviewing Comcast's proposed merger with Time Warner Cable. Baer had represented General Electric when it sold NBCUniversal to Comcast in 2011, meaning he may have dealt with confidential information that disqualified him, in the agency's view, from fairly overseeing the regulatory assessment of the 2014 deal.
"The process for me and my predecessors involved sitting down with the antitrust division's ethics officer and the Justice Department's ethics officer to figure out which matters posed an actual or potential conflict of interest based on my prior work as an antitrust lawyer in the private sector," Baer, who returned to the firm Arnold & Porter this year, told HuffPost.
Delrahim would likely face a similar process.
This is one of the nominations that essentially exposes Donald Trump and his regime of hucksters and Wall Street cronies as a bunch of phony populists.

Murshed Zaheed, CREDO Action
Yet, by nominating someone who serves as a "poster child of Washington's revolving-door problem," Trump has reneged on yet another populist promise made during his campaign blitz last year, according to Murshed Zaheed, political director of the progressive organizing group CREDO Action.
"He ran a fake populist campaign, talking up in key states how he was fighting for the little guy and how he was going to take on Wall Street and take on big corporations and the so-called rigged system," Zaheed told HuffPost. "This is one of the nominations that essentially exposes Donald Trump and his regime of hucksters and Wall Street cronies as a bunch of phony populists."
On the trail, Trump assailed AT&T's proposed merger with Time Warner as a deal that could "destroy democracy" by putting "too much concentration of power in the hands of too few." He accused Comcast of using NBC as a tool "to tell voters what to think and what to do." He said Amazon CEO Jeff Bezos had "a huge antitrust problem because he's controlling so much."
On Thursday, the Federal Trade Commission gave Amazon's acquisition of Whole Foods the green light, the highest-profile merger proposed since Trump became president. Yet antitrust policy, long the province of technocratic policymakers, appears to be regaining its role as a populist call to arms.
For many Americans, the term monopoly harks back to the turn of the 20th century, when President Theodore Roosevelt crusaded against railroad, oil and banking trusts. His nephew, President Franklin Delano Roosevelt, enshrined trust-busting policies into his New Deal, which established the Democratic Party as the champion of the working class after the Great Depression. For decades, the policies worked: There were no major financial crises, small towns thrived and average wages rose steadily for most workers.
But by the mid-1970s, a new generation of Democrats concluded that strict New Deal regulation was outdated, or at least in need of less vigilant enforcement, and the party embraced wealthy donors. Antitrust policing became a case of good cop/slightly-more-straight-faced cop.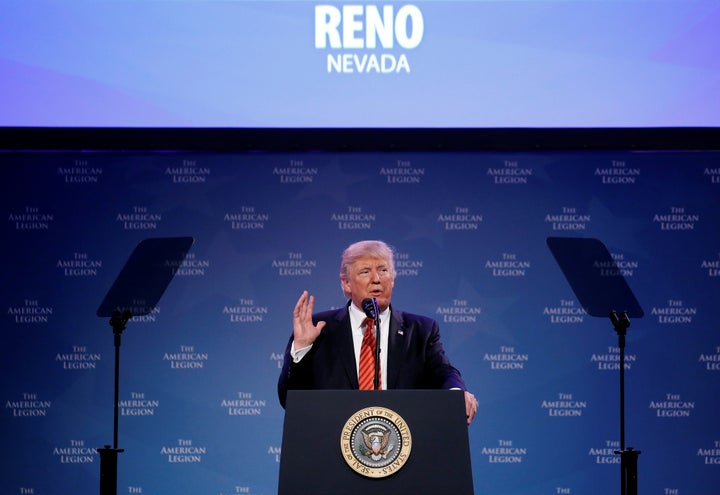 Evidence of that shift abounds. Up to 25 percent of the nation's income now goes to the top 1 percent of earners. Corporate profits regularly hit records as firms stash upward of $2.4 trillion overseas, depriving the U.S. of billions of dollars in tax revenue, according to a study last year by two progressive think tanks. A new academic paper, released this week by researchers at Princeton and University College London, found that companies charged 67 percent profit margins in 2014 compared with 18 percent in 1980, a telling sign that competition has decreased in the market. In perhaps the most explicit indictment of lax U.S. antitrust enforcement, American companies now turn to European Union regulators to crack down on anticompetitive behavior by bigger rivals in their own country.
Obama flirted with antitrust reform during his first term, seriously considering Harvard law professor Einer Elhauge for the assistant attorney general position. But he ultimately decided against nominating the legal scholar, and, in a sort of ideological inverse move to Trump's determination on Wright, chose a more conventional candidate.
"Someone like Einer Elhauge might have shaken things up," Lande said. "Someone like Einer might have made more of a difference than a Christine Varney or a Bill Baer."  
Democrats, still reeling from sweeping electoral defeats in November, appear to be waking up to the problem of concentrated market power. Last month, the party rolled out a new populist-leaning agenda under the branding "A Better Deal." The platform lacks legislative proposals but made antitrust reform a core pillar.
"Right now our antitrust laws are designed to allow huge corporations to merge, padding the pockets of investors but sending costs skyrocketing for everything from cable bills and airline tickets to food and health care," Senate Minority Leader Chuck Schumer (D-N.Y.) wrote in a New York Times op-ed announcing the platform. "We are going to fight to allow regulators to break up big companies if they're hurting consumers and to make it harder for companies to merge if it reduces competition."
Yet Delrahim has so far faced little opposition from Democrats. The Senate Judiciary Committee approved his nomination 19 to 1 on June 8. Sen. Sheldon Whitehouse (D-R.I.) cast the only dissenting vote. Earlier this month, Sen. Elizabeth Warren (D-Mass.) put a "hold" on the confirmation, delaying the full Senate vote until at least September, according to Bloomberg.
Lina Khan, a legal fellow at New America's Open Markets program, said she's "heartened by Democrats' seeming commitment to antitrust and recognition that anti-monopoly and competition policy are key areas for the party going forward." But she said the way Democrats scrutinize Delrahim's record and potential conflicts of interest at his confirmation vote will be a crucial proving ground.
"We're all waiting to see whether the Democrats' interest in this area ends," she told HuffPost. "Delrahim's nomination will be one early test."
Sign up for the HuffPost Must Reads newsletter. Each Sunday, we will bring you the best original reporting, long form writing and breaking news from The Huffington Post and around the web, plus behind-the-scenes looks at how it's all made. Click here to sign up!
Calling all HuffPost superfans!
Sign up for membership to become a founding member and help shape HuffPost's next chapter