Unsuspecting tourists might simply turn around, grateful for the scenic hike. But those in the know keep going, crawling on all fours through the crevice.
Once back on their feet, visitors find themselves inside a cramped chamber that quickly opens into a magnificent, garden-like natural amphitheater.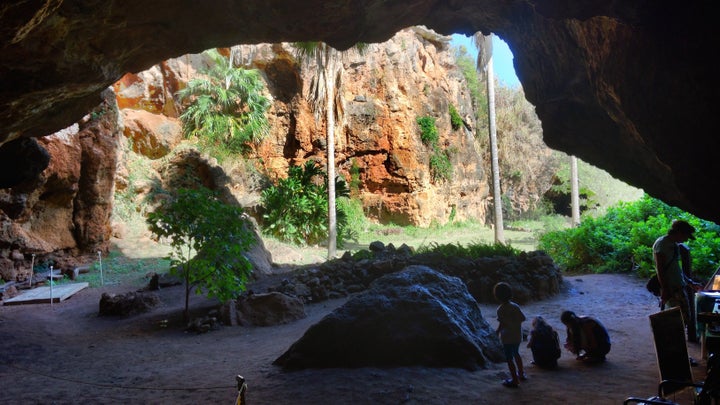 The sinkhole is the main attraction at the 17-acre Makauwahi Cave Reserve. Dr. David Burney, a paleoecologist who manages the reserve, was among the first to begin excavating in the cave 1992. Since then, this collapsed chunk of earth has provided scientists a view of the last 10,000 years of Kauai's history.
The sinkhole's layers of sediment have preserved records of floods, hurricanes, droughts, a massive tsunami, the pollen of extinct plants, and lots and lots of bones, including those of several extinct animals like the moa-nalo, an endemic flightless duck, and a giant owl species.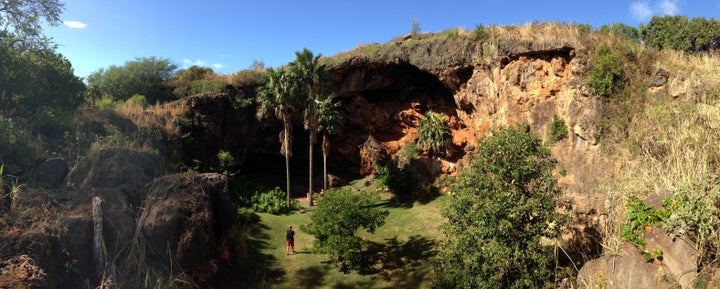 The reserve offers free guided tours of the cave four days a week, during which visitors can see some of the fossils and artifacts that have been unearthed over the years -- from bones and shells to early Hawaiian fish hooks and tools. Guests can also visit with the several giant tortoises that roam the area, serving as natural lawnmowers for the area's invasive species.
And it's a beautifully serene view, archaeology buff or not.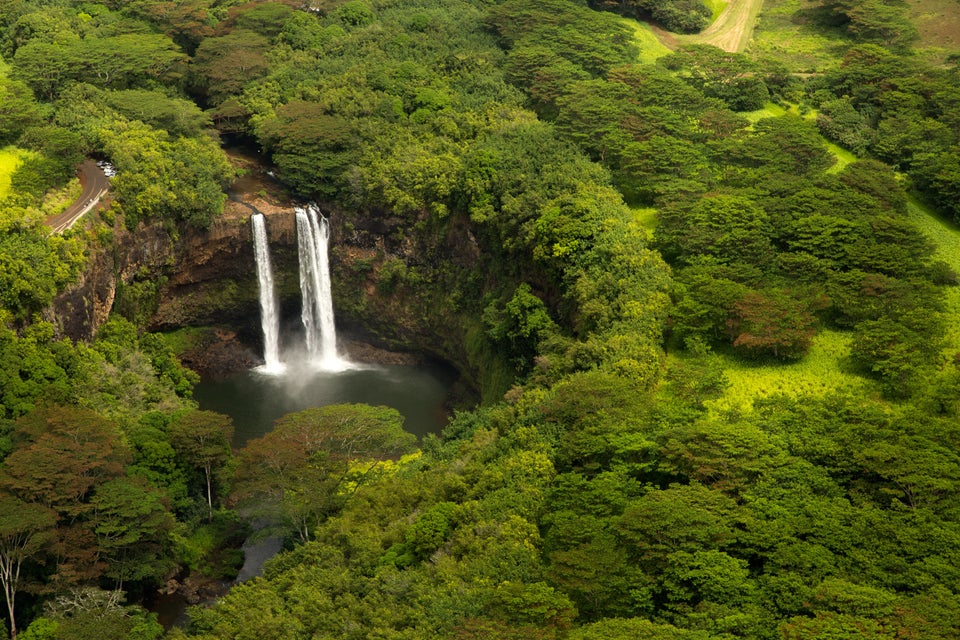 Why Hawaii Is Still The Place To Be