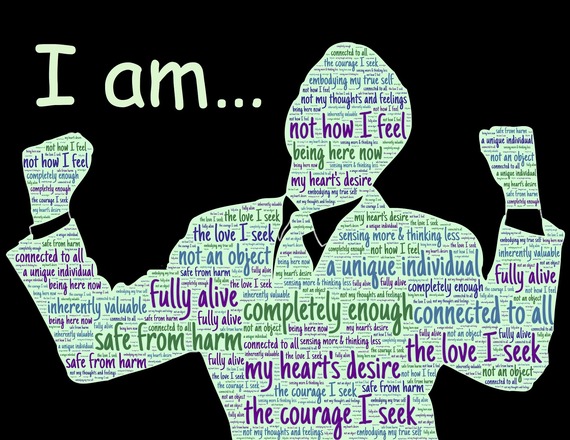 It's a new year! Time seems to fly by so quickly that in a blink of an eye, a day is already gone. It is time to make the best of each new day. Every second is a chance to start over, be greater, do more and dream bigger. It is a chance to find true love a little deeper. That love that I'm talking about is self-love. It is a great time to make a resolution to learn to love yourself a little more than last year. Often times, we beat ourselves up because of failed resolutions or even over things we have no control over. In order to truly love yourself, you need to be able to open up to yourself and allow honesty, love peace and trust within your heart and mind. We often seem to look for these things in the wrong places and wrong people when all we need to do is reflect within ourselves. Instead of trying to set unattainable goals this year, start with the resolution of loving yourself a little bit more each day.
When things in life don't go the way we plan, we are quick to blame ourselves or others, instead of realizing, "I will love myself, despite the outcome of a situation." We are not robots or perfect beings; we are all human beings and make mistakes. The thing is to learn from them and move on, without being too hard on yourself. In order to love yourself more, the key is to be kinder to yourself. Treat yourself once in a while to something relaxing to soothe any tensions. And always remember that self-love is truly the most beautiful love you can have. There are no strings attached and the only person that will treat you the way you deserve to be treated is yourself. If you respect who you are, then so will others. If you look down on yourself and don't think you are worthy of much, the world will follow your lead. This new day, set a standard of loving yourself and realizing that nobody can love or respect you the way you love yourself.
When you learn to love yourself more, it eventually becomes a habit. It leads to happiness and self-respect, as well as an overall well-being. You learn to stop blaming yourself or others for every little situation that comes your way. You realize that you may not be able to control everything that happens in your life, but you can control how you treat yourself when something happens. The way you treat yourself is the way others will treat you. Self-love also leads to self-confidence. When you learn to love who you are, you become more confident in your abilities and less likely to rely on others to bring you joy.
The biggest detriment to self-love is self-pity. We are imperfect beings meant to learn from our past, not bring these mistakes into the future. You live and learn from every obstacle that occurs in your life. You should never stop loving who you are. And that is why a little more self-love in this New Year is a great resolution to make.