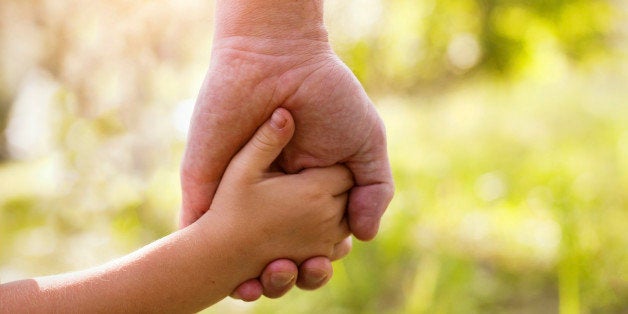 Make this a mindful year. Walk barefoot in the grass, make sandcastles in the sand, play a card game, play a song and dance around the house. As the New Year starts, think about what mindfulness means to you. Look at your parenting style and see what the small things you do every day teach your children.
Have you thought about your mindful practice this year? We can't really teach our children something we don't practice ourselves. It all begins with you. Gratitude is a great way to start your mindful practice. Your children learn from watching you. How often in the day do you express gratitude? When your children hear and see you doing it, they will imitate you. I remember when my friend was talking about her then-10-year-old daughter. Her daughter was commenting on what a beautiful day it was and how pretty the leaves on the trees were. Instantly, my friend realized that her daughter was imitating me. I never forgot that. It resonated with me strongly. Words are extremely powerful. What are you saying in the day? Are you feeling grateful for the little things in life?
Any easy way to add gratitude to your day is to come together with your child to write three things you appreciate right before bedtime. This sets everyone up for a lovely, restful sleep. Simply put, gratitude is the way to joy. If I were only going to do one mindful thing for the whole year, this would be it.
Remember to breathe. I have a trick that I teach the children in my yoga classes. When we inhale deeply, we breathe peace into our entire bodies and we breathe out love to our friends, family, and everyone we meet. This is so easy -- we breathe all the time, right? What if you stopped a few times during the day to focus on that breath? To make it a little slower, a little deeper, add the peace and love and see how differently your day goes. People around you, especially your kids, will see and feel a difference.
Many, many years ago, my mom taught me a wonderful, mindful trick. She said, "When someone asks you how you are, say 'great', 'AMAZING', 'fabulous!' Don't just say good." Here's the deal: people ask you all day long, "How are you?" Your answer puts a vibration out to the universe that comes back to you, just like a boomerang. When someone asks me how I am, I always say, "Amazing!" For me, that means my day is amazing, my life is amazing, I am simply amazing. People look at me with the most surprised looks on their faces in response. Try it and see for yourself. You will be amazed at the results.
Being positive and grateful, breathing in peace and vibrating love are simple and easy ways to add mindfulness to your year. All of these things will have ripple effects on people around you and especially your children. I say don't teach them to be mindful, show them. One day your children will be adults and they'll be talking to you, feeling grateful for you, feeling positive about their childhood, and attracting love into their lives. And that's what we call a win-win situation...