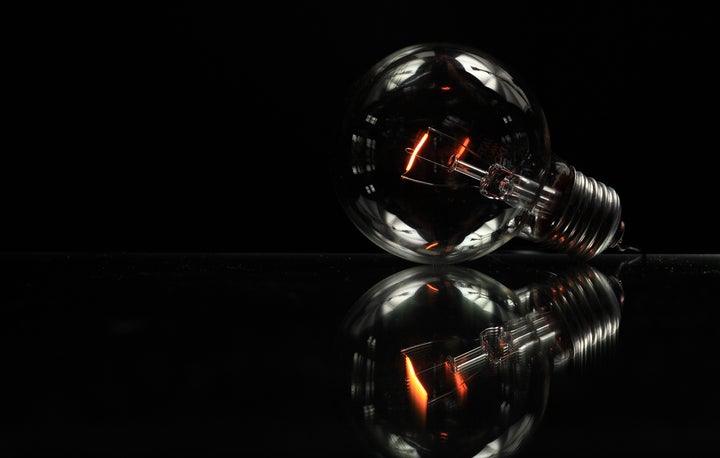 With STEM the hottest educational topic of 2016, the big question in the minds of parents everywhere is ...
How Can I Make Learning Enjoyable?
Children do not really enjoy things that they find boring or they feel 'forced' to learn, and who can blame them?
When we enjoy something, we are more likely to remember what we actually did and therefore, when we do things as we learn, we are more likely to retain the lesson.
This Is Where Books Come In.
Yes, traditional books are the perfect solution. But they aren't written in a traditional way, they are more fun, more practical, and therefore, more relevant! Let me explain while we take a look at Electronics For Kids.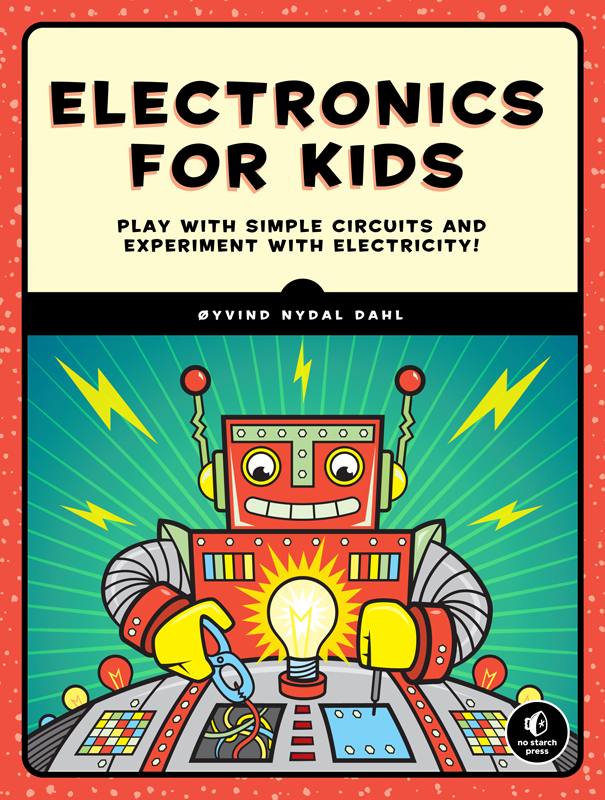 A fun, hands on introduction to electronics is the perfect way to get your kids interested in learning because they can not only make things happen but they can also understand why they occur!
I put the book to the test, opening up its covers to a random page to see what it would reveal. Interestingly, I learned something new in under a few minutes. That's impressive.
Electronics For Kids is an engagingly illustrated, yet simply worded 293 page softcover book that consists of 23 hands-on projects that teach your child all about the basics of simple electronics. They are fun enough for you to want to get involved as well, making it the perfect project book for any school vacation or the ideal solution to those times your child claims to be bored.
"It must be boring, right?"
Let me describe one project to you; I'll let you be the judge.
It Teaches You How To Make a Battery From Lemons.
Yes, you can make a battery from lemons and you can use it to power a small LED, which your children will learn is an acronym for light emitting diode.
Let's take a look at the project in more detail.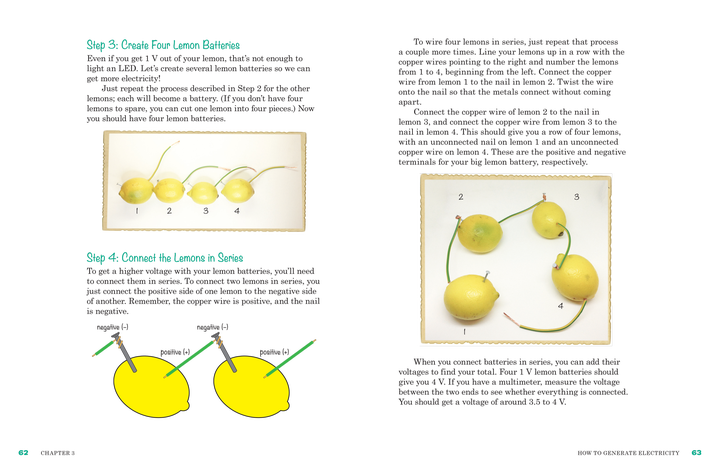 As you can see, the project is easy to follow, easy to understand, requires little by way of materials, and is simple to make. However, the underlying learning that occurs is less than simple.
The book builds upon the essential knowledge of electronics step by step, starting with the very basics and ending in a final project; creating an LED-based reaction game.
If we look at the basics, we can see it is written in language that everyone can understand. And if your child can't understand it, you should be able to explain it to them. I promise you you'll want to do so, as it is a very interesting book even for those who have no experience with the technical side of electricity.
But who hasn't been interested in the one thing we take for granted every single day; our ability to get energy at the flick of a switch?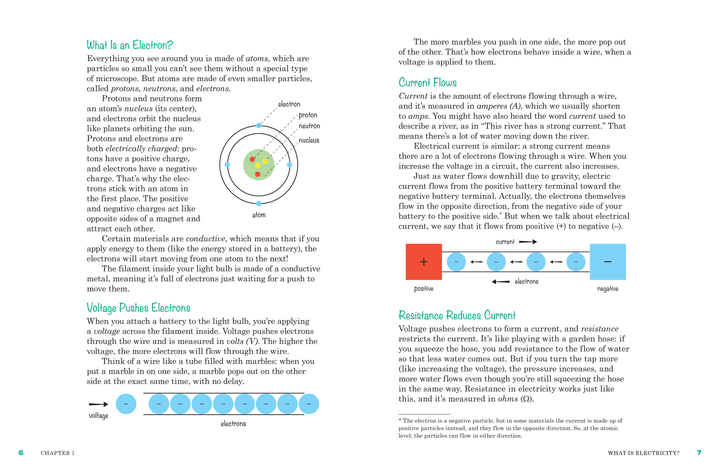 The book is neatly composed of twelve chapters that are divided into three parts:
Playing With Electricity

Building Circuits

The Digital World
Chapters cover useful topics such as:
What is Electricity?

Magnets

How to Generate Electricity

LEDs

Soldering

Building a Musical Instrument, and much more!
Who Would Love This Book?
Anyone of any age who has a natural childlike-curiosity. It's the perfect book to give as a birthday gift to a child, the perfect Christmas gift, or the perfect read for a rainy weekend. If your child is struggling with the information from their Science teacher, this book will be a welcome relief!
I learned and retained more in that single book than I can recall learning from my own science teacher. Most importantly, I loved reading it. I often took it to work with me in my bag.
And That's Exactly What The Writer Intended.
The writer, Oyvind Nydal Dahl, taught himself electronics as a kid and it turned into a passion that eventually became his career. The co-founder of sensor development company Intelligent Agent, he recently set out on a mission to teach electronics to the next generation. To find out more about Oyvind and what he teaches, head over to his website www.ohmify.com.
To find out more about Electronics For Kids, visit No Starch Press or ask for it by name in any good bookshop.
Sarah Caroline Bell is a writer and science-lover based in Seoul. To contact her or to view her work, visit www.themscript.com.
Popular in the Community