For five weekends prior to World Wish Day, a crew of 20 volunteers worked to build a playhouse in Alexander's basement. Not an uncommon wish for most 6-year-olds. Alexander's playhouse, though, was made almost entirely out of Legos.
The group utilized 50 large gray plates on the outside of the house for "siding," and an estimated 10,000 to 12,000 blocks for other elements of the construction. The house also includes a built-in loft with a bed, pull-out couch, and TV. Other amenities? Lego pillowcases and family pictures framed, of course, with Legos.
There's also a mailbox and a life-size Lego man at the front entrance, presenting a golden Lego on a key chain.
Make-A-Wish purchased most of the Legos; the rest were donated by the Colorado and Wyoming Lego User Group (yes, that actually exists). Volunteers from United Health Care also contributed to the 50-hour effort.
"This is such a creative wish and it has been a wonderful group effort," said Ashlee Carey, Wish Coordinator with Make-A-Wish Colorado in a statement.
According to the Daily Camera, Alexander was diagnosed with a rare soft-tissue cancer this fall. After several rounds of chemotherapy it's currently in remission.
When Alexander grows up and no longer plays with the house, the family intends to donate it, writes KDVR.
Make-A-Wish Colorado told The HuffPost the group grants 250 wishes annually and this "was one of the most thoughtful and creative wishes" the group has received.
PHOTOS of the Lego playhouse, via Adrian Walton:
Related
Before You Go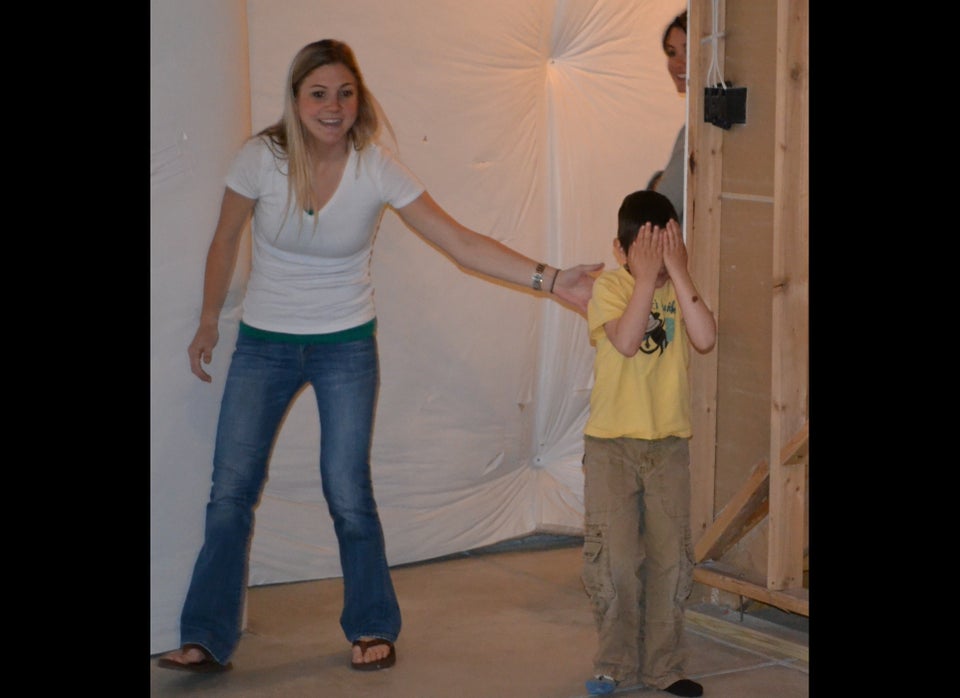 Make-A-Wish Lego Playhouse
Popular in the Community