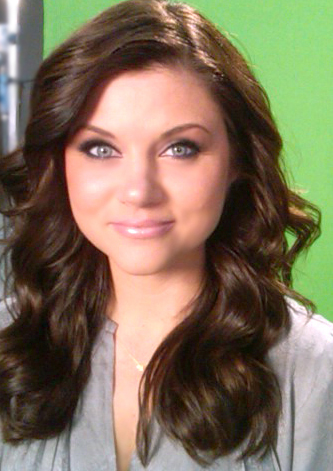 Hello HuffPost Makeup Readers! There are many people in this world that believe that the true meaning of life is lip gloss-, moisturizer- and mascara-related. As makeup obsessed as I am, I might not necessarily disagree with this train of thought on most days ... HOWEVER, in all seriousness, the TRUEST meaning of life for me, no matter what, is the gift of giving back to those in need, to those in crisis in whichever way any of us are able to. Contributing goodness into this world and making another person (or animal, for that matter) feel joy is something that has always pulled deeply at my heartstrings. Certainly many of my absolute favorite experiences as a makeup artist have been the days when I get to work side by side with clients who are philanthropically driven. It is a service that is 100 percent selfless, it has no price tag and it is always awesome to watch firsthand the joy our talents bring to those we work with. May this year's Make-A-Wish World Wish Day 2012 bring much joy and laughter to wish kids and wish granters all over the world!
Best, NB! xo
Several years ago my dear friend and client Mary Alice Stephenson, fashion ambassador and wish granter for Make-A-Wish, invited me to join her Make-A-Wish team, asking if I'd be interested in donating makeup time on one of her fashion wish days. We would be granting several Make-A-Wish kids their dream of becoming a supermodel for a day. Of course I was more than honored to be a part of this event and have since then contributed my time to numerous fashion wish days with her. Always inspiring to me, Mary Alice Stephenson has been granting fashion/beauty wishes for more than 10 years now to kids with life-threatening medical conditions.
When asked to speak about how these wish days make her feel she answered:
"My style icons are not people that just have great style; to me it's so much more than that. I've seen so many pretty girls in pretty dresses, but what makes someone beautiful is what they do in life to help others and how they make a difference in the world! My style icons are people who have taken their talent and love for fashion, created something magnificent with that, and then used their gift to make a positive impact on people's lives. It's an honor to serve as The National Fashion Ambassador for The Make-A-Wish Foundation and utilize my talent and connections in my industry to help grant wishes. I have experienced firsthand the healing power and joy fashion brings! To me fashion doesn't look good or feel good unless it's doing good because I know true beauty comes from bringing joy to others!"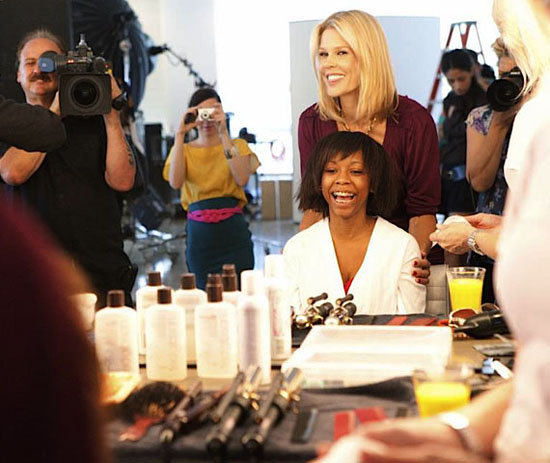 Mary Alice Stephenson National Fashion Ambassador for Make-A-Wish, on wish day giving support to her Make-A-Wish model before their shoot
Follow Mary Alice on Twitter @MARYALICESTYLE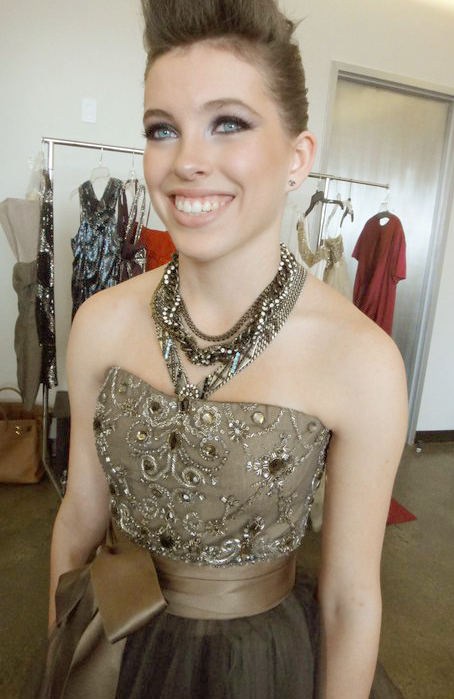 One of my Make-A-Wish model's all glammed up before her shoot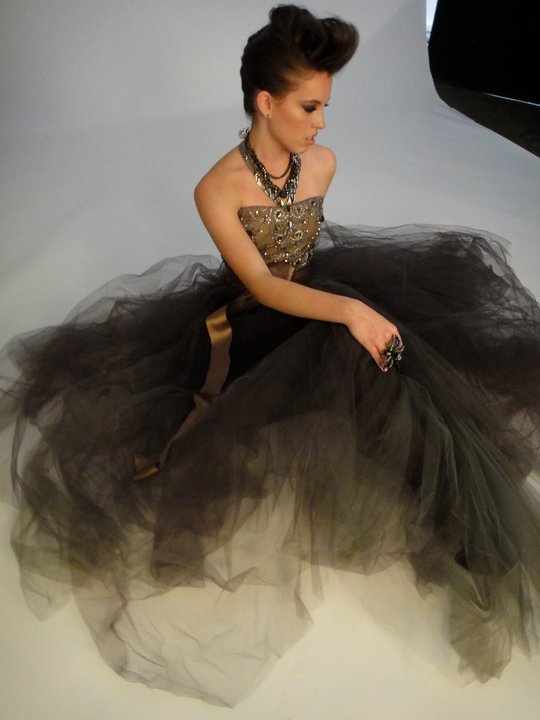 My Make-A-Wish model on set fulfilling her wish to be a Cover Girl supermodel for a day
Additionally, I was recently asked to do makeup for the Celebrity 2012 World Wish Day video, which was shot in New York City. Wish granters Tiffany Amber Thiessen, Nigel Barker, and Buddy the Cake Boss were all filmed speaking about their experiences and involvement with Make-A-Wish through the years and encouraged everyone to take part in this year's 2012 World Wish Day! The shoot was filled good-spirited wish granters (including myself and the staff of Make-A-Wish) and the collective enthusiasm for this event left me smiling for weeks to come! We welcome everyone to take part in helping to make a child with a life-threatening medical conditions dream come true! Donate, volunteer time and talents, donate treasures, frequent flier miles, shop to help or Adopt-A-Wish -- you choose! Here is a quote released by Make-A-Wish pertaining to this upcoming event:
"What do Justin Bieber, John Cena, Miley Cyrus, Jon Stewart, Buddy Valastro, Nigel Barker and Tiffani Thiessen all have in common? They are all wish granters, celebrating World Wish Day® 2012. April 29, 1980 was the day one boy's wish inspired the creation of Make-A-Wish® and since that day, hundreds of thousands of wishes have been granted across the globe. Please go to wish.org to learn how you can participate in World Wish Day in your community."
- Make-A-Wish Foundation
Official 2012 World Wish Day Video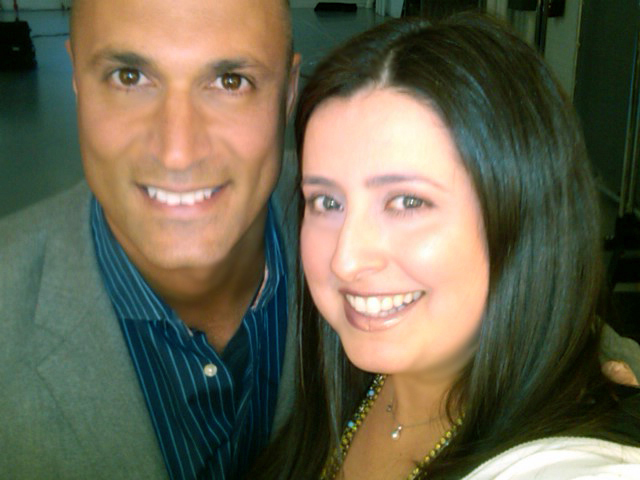 Nigel Barker & Nicole Bryl, Make-Up New York wish granters, on set during the filming of the 2012 World Wish Day Video
Watch Nigel's inspiring Wish Video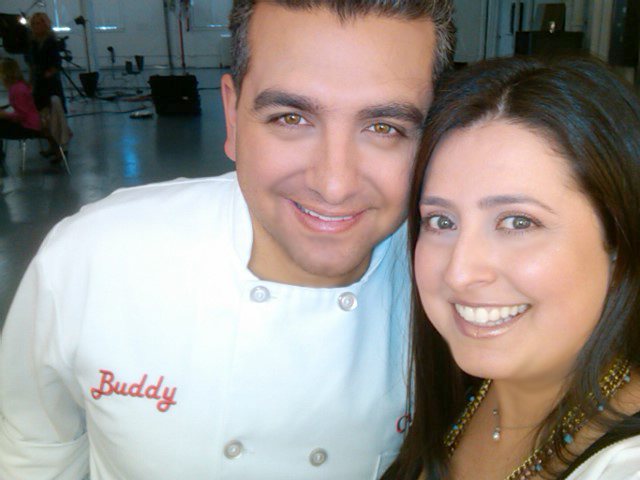 Buddy The Cake Boss! & Nicole Bryl, Make-Up New York wish granters, on set during the filming of the World Wish Day 2012 Video
Watch Buddy The Cake Boss's Wish Video
Follow me on Facebook for all Nicole Bryl, Make-Up New York photos.
Popular in the Community