An independent candidate running for Tennessee's 3rd Congressional District hopes a racist campaign sign points to the path of victory. 
Rick Tyler, a local businessman running in the heavily Republican district, has drawn sharp criticism for a pair of inflammatory signs near Highway 411 in Polk County: One that says "Make America White Again," and another that invokes Martin Luther King Jr. and reads "I Have a Dream" over an image of the Capitol surrounded by Confederate flags.  
News Channel 9 reported the "Make America White Again" sign had since been taken down. Tyler did not respond to multiple requests via phone and email for comment, and on Wednesday, his campaign website had crashed. 
Tyler rejected the idea his sign was hateful in an interview with WTVC and said it was "deliberately designed to be provocative."
"It was intended to elicit the idea in people's minds of ... what 'Make America White Again' could possibly mean. My quick response to that is the 'Leave It to Beaver,' 'Ozzie and Harriet,' 'Mayberry' America that I grew up in was a better America," Tyler said, claiming that time had no "break-ins" or "Muslim sleeper cells," had less immigration by people of color -- and was so safe you could leave your doors unlocked. 
Tyler expressed fondness for a time when there was an "85 percent super white majority." 
The 1960s -- an era of American history marked by the rise in violent crime and the mass expansion in immigration thanks to the Immigration and Nationality Act of 1965 -- was uniquely perilous for people of color due to rampant, institutionalized racism and exclusion.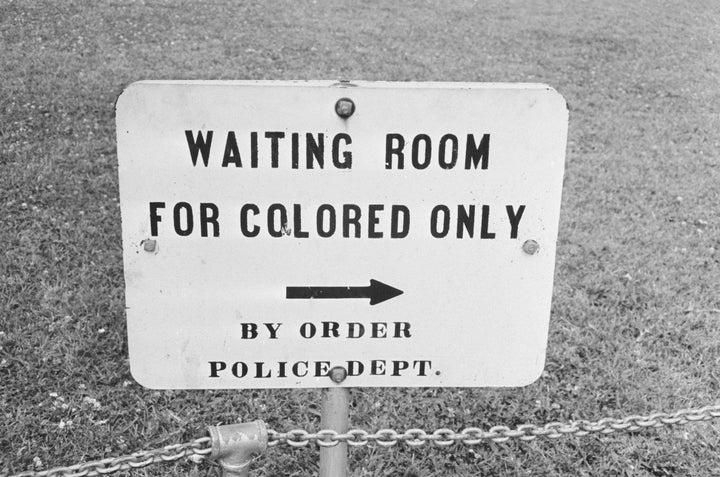 Three candidates each from the Democratic, Republican and independent tickets are running for the 3rd Congressional District seat, currently held by Republican Chuck Fleischmann.
Topher Kersting, who is also running as an independent, said he met Tyler at an event in Polk County.
"He's about as racist as you can get, from what I can tell," Kersting said, noting the main image on Tyler's campaign website: 

Tyler's campaign blog posts are no better: They include a series of audio clips talking about white fright and "the browning of America." 
"He wants to go back to the 1950s where whites are in control and blacks 'know their place,'" Kersting said, adding, "He's wide open about it. It's kind of scary we're not past this." 
Kersting said getting on the ballot is simple: It only requires 25 signatures of registered voters. The district the nine candidates are vying for runs from the southern to the northern border of Tennessee and includes Chattanooga and Oak Ridge, where most of the population is concentrated. 
"It's pretty diverse," Kersting said. "Chattanooga has a significant minority population. The rest of the district is heavily white."
Kersting admitted he doesn't have a chance in the race against the heavily favored and well-funded incumbent: He's running because being on the ballot gives him a bigger voice on issues like bipartisanship and moderate gun control.
Tyler, he said, has an equally long shot at victory. Tyler ran for a Senate seat in 2014 as an independent and got 0.4 percent of the vote with about 5,700 ballots. 
"The best thing is that Rick Tyler has zero chance of getting elected," Kersting said.
"I'm really hopeful the people in the district don't give him too much attention," he said, adding that Tyler's ideas, though they appeal to a minority of voters, are "less marginal than I would like." 
"There will be some people who will latch on to his ideas," Kersting said. "Unfortunately, with Trump in the race, there's nothing discouraging that."
Calling all HuffPost superfans!
Sign up for membership to become a founding member and help shape HuffPost's next chapter
BEFORE YOU GO
PHOTO GALLERY
Recent Racism Quiz - Answer Key