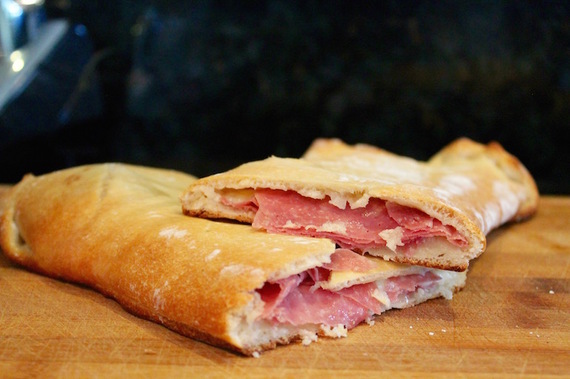 Everyone knows there is a direct correlation between food and popularity in college.
This stuffed bread is a game day staple created by my mother while she was in college in Albany, New York. Her dorm room was the go-to on game day because of this wonderful bread creation. To this day, 25 years later, this culinary confection remains the prime snack in our house on many football Sundays.
Give this recipe a try and you will notice your game day parties becoming more and more popular.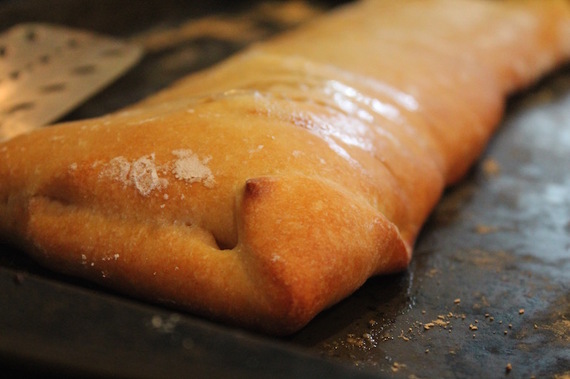 Prep Time: 2 minutes
Cook Time: 12-15 minutes
Total Time: 15-20 minutes
Servings: Around 10
Ingredients:
1/2 pound salami
1/2 pound provolone
1 pizza dough
Directions:
Preheat oven to 400°F.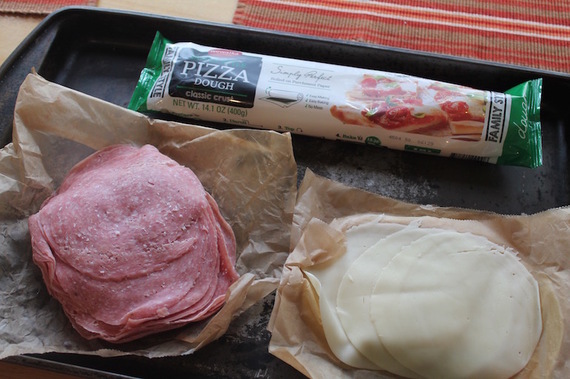 Unfold the dough and make sure it is in a square shape. Lightly flour the cookie sheet and lay the dough on top.
Layer the cheese and salami. You could get creative here, but for all intents and purposes, I do a salami-provolone-salami arrangement.
Fold the edges in to keep all of the meaty goodness from slipping out.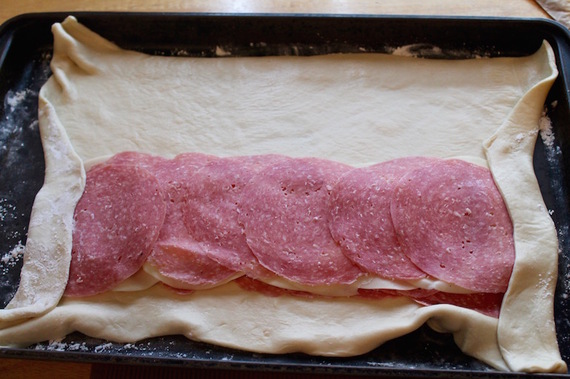 Fold the edges over where you just folded the left and right sides. Make sure it is all tucked in, as pictured.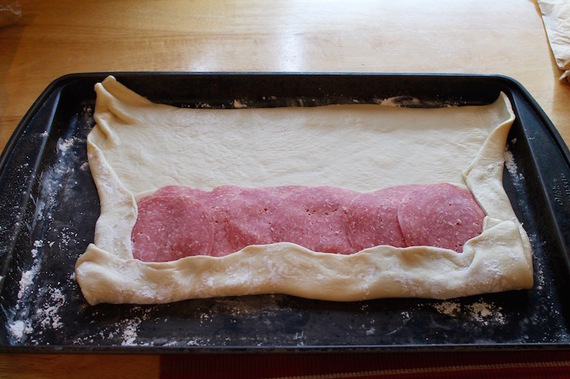 Flip it over. It should look like the picture.