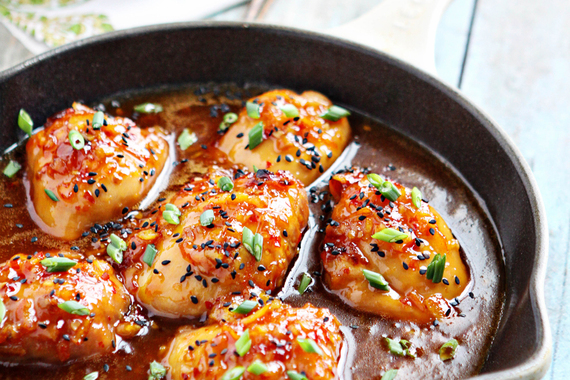 I think I finally found something that I have spent a long time looking for with this easy chili marmalade baked chicken. First, a little backstory.
One of my most favorite dinner recipes that I've shared is easy honey mustard baked chicken. It literally takes just a handful of minutes to prep and get into the oven. And the thing is that it is good, like really good. Good enough for company, but easy enough for even the craziest of days.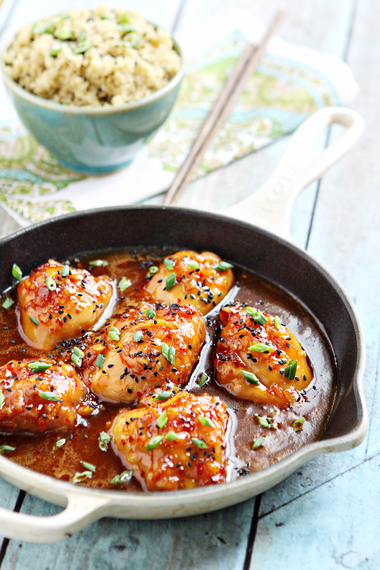 I think every mom out there, me included, wishes she had more of those types of recipes. The type that are no fuss, something I know I'll most likely have most if not all of the ingredients no matter the day, the type that are special even though really they aren't. Oh, and kids need to actually eat it.
I've been on a mission to come up with some variation of that honey mustard chicken dish for a while. Enter easy chili marmalade baked chicken.
This idea had been brewing a while, but I had a slight dilemma with what to do with the 1/2 cup of mustard the other recipe contains. Marmalade was an easy swap for the honey, both are sweet and sticky. I swapped out 1/4 cup of the mustard for a combination of chili garlic sauce, marmalade, and orange juice.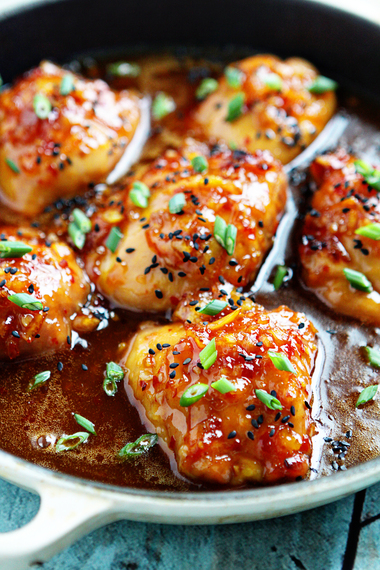 I knew I wanted a little bit of spice, but not too much. I decided to add an extra 1/4 cup of marmalade to the mix. That gave me a sweet, slightly spicy sauce that basically measured the same as the previous recipe. The orange juice and soy sauce gave it a little extra flavor. A touch of ginger, salt, and pepper and we were good to go.
I served this baked chicken, garnished with sesame seeds and green onions, with some steamed broccoli (it's on my list to try roasted broccoli though!) and coconut quinoa - because my kids are weird and actually like quinoa better than rice. Go figure.
What are some of your favorite easy family meals?