Good, bad, or indifferent, one of the most talked about points of any event is the food. Because so many people (including team Loverly!) gravitate toward all things sweet, we thought it only appropriate to focus on cakes. But we're going beyond how they taste. Instead, let's talk about how to make the sweetest treat at your wedding make an eye-popping statement long before you and your beau share your first piece.
While the classic white wedding cake will never go out of style, we're saying hello to ombre, metallics, watercolors, and more (oh, yes!). Here are 9 of our favorite creative wedding cakes that all boast some serious style.
1. Watercolor
The bright watercolors on this cake create such a beautiful art form.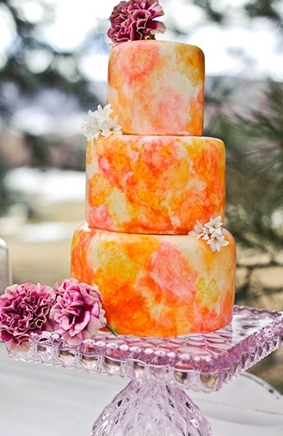 Photo by Lola Elise on Grey Likes Weddings via Loverly.
2. Citrus
This tiered cake takes the citrus theme to another whole level!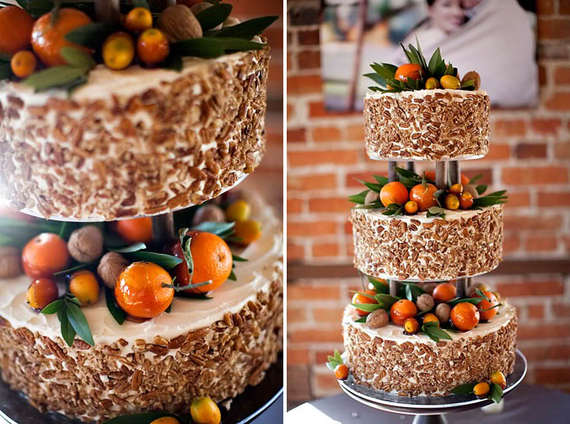 Photo by Millie Holloman on Snippet & Ink via Loverly.
3. Ombre
The stacking on this ombre cake provides the coolest architectural element.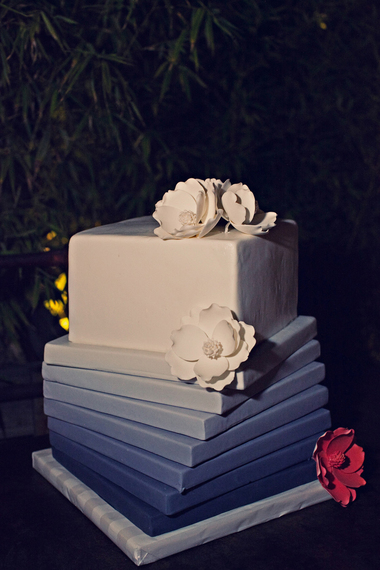 Photo by Leigh Miller Photography on Inspired by This via Loverly.
4. Regal
This cake may be classic in color, but it's far from simple. Gorgeous and regal are the first words that come to mind!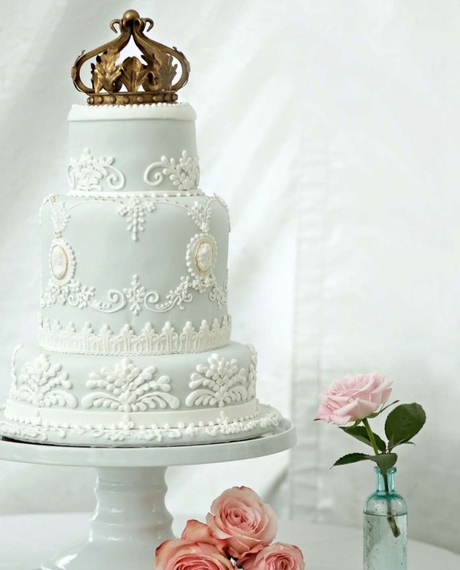 Photo by Sparkle and Hay via Loverly.
5. Magnolia
Magnolias and metallics are two of our favorite things.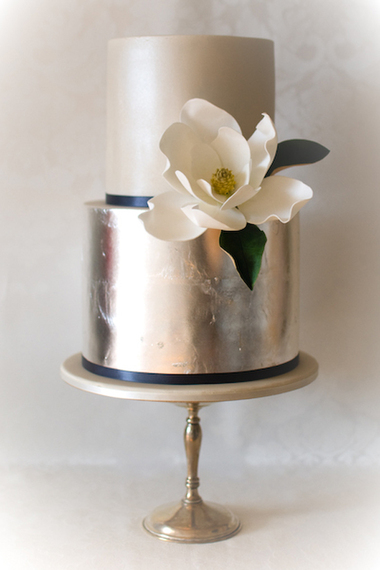 Photo by Yummy Cupcakes & Cakes on Polka Dot Bride via Loverly.
6. Bold Colors
Love the colors and intricate patterns on this cake from a traditional Indian wedding!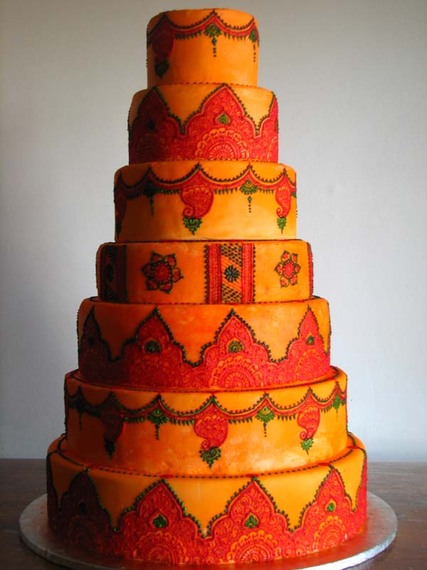 Photo by Maharani Weddings via Loverly.
7. Altar
Altars are not just for your wedding ceremony. The way the flowers frame these wedding cakes is stunning!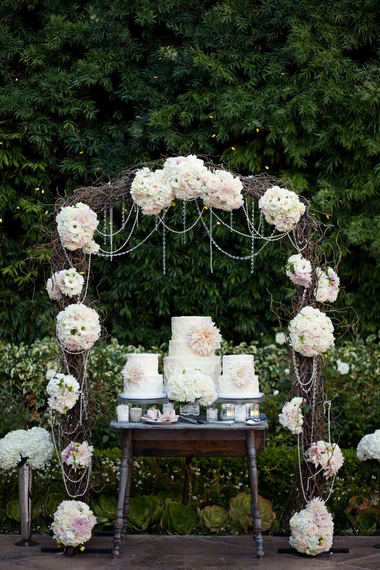 Photo by Sparkle and Hay via Loverly.
8. Beach
Quickest way to catch our eye: model your cake after a sandcastle for your beach themed wedding!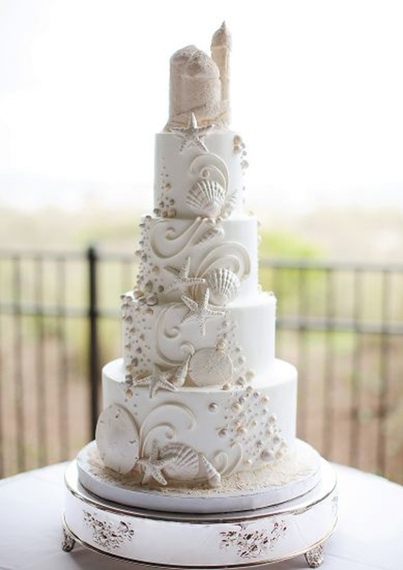 Photo by Destination Inspiration via Loverly.
9. Cascading Florals
The flowers on this cake are unreal! We love how they dramatically cascade down the side.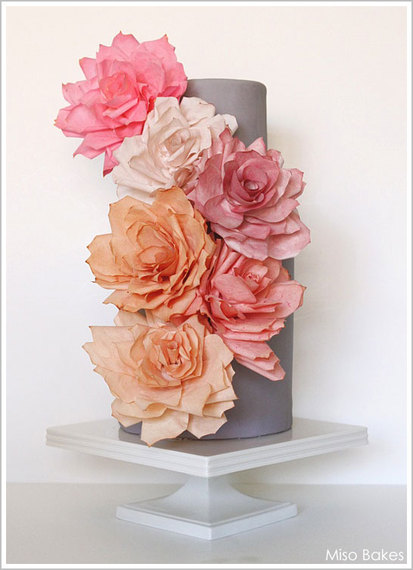 Photo by Miso Bakes on Bridal Musings via Loverly.
Get more sweet ideas on Loverly!
Related