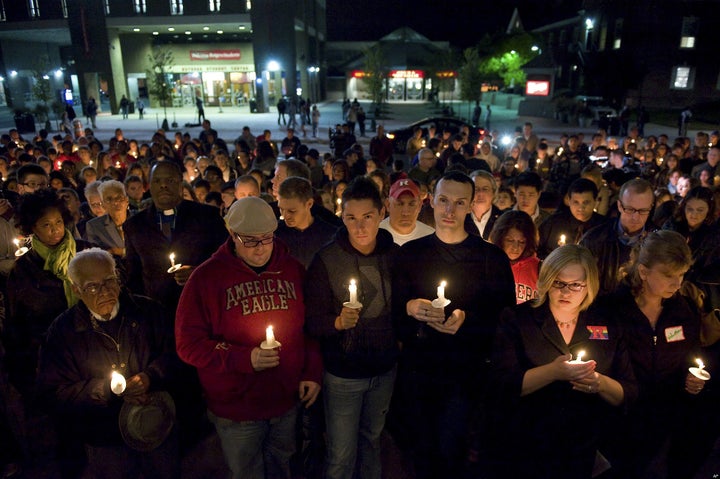 Gay bullying has taken an unfortunate spotlight in recent weeks, after at least five teen boys were overcome by the pressures and taunts of peers who persecuted them for their sexual orientation and took their own lives.
Billy Lucas, 15, of Greensburg, Ind. hanged himself in a barn after being constantly taunted.
Houston-area student Asher Brown, 13, shot himself in the head after enduring persistent harassment from classmates.
Tehachapi, Calif. middle-schooler Seth Walsh, also 13, died after hanging himself from a tree in his backyard. School officials reportedly ignored his bullying problem.
Rutgers University freshman Tyler Clementi jumped from the George Washington Bridge after his roommate took a video of him in a homosexual encounter and released it online.
Shortly after, Johnson & Wales student Raymond Chase hanged himself in his dorm room in Rhode Island.
Now, sex-advice columnist Dan Savage is hoping to offer a light at the end of the tunnel to other gay teens with a new YouTube series called the It Gets Better Project.
Savage and his husband Terry posted a video to the site describing their own experiences with bullying as teens and invited others to do the same.
Today we have the power to give these kids hope. We have the tools to reach out to them and tell our stories and let them know that it does get better. Online support groups are great, GLSEN does amazing work, the Trevor Project is invaluable. But many LGBT youth can't picture what their lives might be like as openly gay adults. They can't imagine a future for themselves. So let's show them what our lives are like, let's show them what the future may hold in store for them.
Since the site launched in mid-September, hundreds of people have uploaded their own videos about overcoming the difficulties of growing up feeling unaccepted by their peers, including Ellen DeGeneres, Eve and Sarah Silverman.
Inspired by Dan Savage's project, the Make It Better Project encourages people to take action so that LGBT youth don't have to wait until they grow up to know everything will be okay.
Make It Better is organizing a week of action from October 5-11 to remember those who lost their lives and to bring nationwide attention to bullying in schools now.
Visit the site to find one of the many events across the country that are occurring during the next week, including candlelight vigils and town hall discussions. You can also share your story.
Popular in the Community