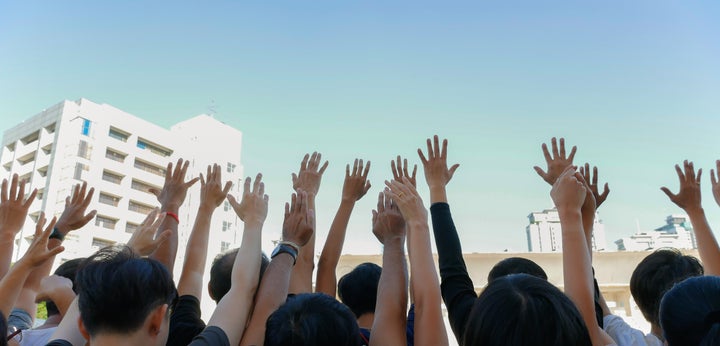 It happens all the time. There's a disaster, or a political controversy, or a spontaneous protest, and suddenly an underappreciated organization finds itself thrust into the spotlight. Overnight, they're showered with attention, donations, and offers of support. A whole new world opens up—now they have what they need to make a bigger impact, reach their goals.
But then time passes. The money dries up, the public's attention moves on, and the people who were so excited start to drift away. A big opportunity fizzles out. For activists, nonprofit groups, and political campaigns doing important work, that kind of missed opportunity can negatively affect millions of people all over the world.
The solution already exists—and it's working (really well)
We see the same dynamic all the time in the corporate world. A brand spends millions of dollars acquiring new audiences, then watches 95% of them vanish over the months and weeks that follow. Some brands throw up their hands; others redouble their acquisition efforts. But the smartest ones focus on building stronger relationships with their customers post-acquisition. Cross-channel lifecycle marketing technology makes it possible to stay in touch with new customers in ways that resonate with them. By nudging these new customers to engage consistently right from the start, brands can boost retention by 550% over the first three months and deepen customer relationships as time goes on.
It's not magic. It's something that my company, Appboy, and others in the lifecycle engagement space help corporations do every day on a global scale. There's no reason nonprofits, activist groups, and political campaigns can't use the same tools and tactics to build stronger, mutually beneficial relationships with their donors and supporters.
Sending email is great, but it's not a strategy
People invest their time and money supporting causes and political campaigns because it means something to them. Nobody goes in saying "I think I'll care about this for a week and then forget about it forever." But life is busy and distracting, and however much your supporters might care about what you're trying to accomplish, it's not the only thing they care about.
A lot of nonprofits and political campaigns try to fight that drift by sending emails. (Too many emails, in some cases.) The instinct is right—keeping people informed about your work is an important part of keeping them engaged. But no one wants to receive five emails a day asking for money. Some supporters may not even want to get an email from you every week. Given that, how do you keep your organization and the important work you're doing front of mind?
You treat every supporter like the individual they are.
Strong relationships are built on understanding
The rise of mobile has changed a lot. For marketing, growth, and engagement teams, it's made it easier than ever before to gather nuanced information on who each one of their customers is and what they care about, and to use that information to communicate more effectively. That stream of data also allows brands to see how customers are engaging with their emails, push notifications, and other messages—and leverage that engagement to support stronger relationships and increased revenue.
How your new supporters engage with your organization digitally can tell you a lot about how they want to be treated—but only if you listen. If one of your supporters responds to the web push notifications and in-app messages you send them and not to emails, they're telling you something valuable about how they want you to communicate. If they respond to messages that highlight your organization's upcoming events, but not to calls to sign a petition, that's a clue about the messages this person cares about. The same goes for people who only open emails at certain times of day, or who engage more often with messages when they include a picture.
There isn't one right message. A personalized email about an upcoming protest can be a powerful way to mobilize a new supporter who responds well to email and has indicated an interest in attending protests. But that same email might flop with supporters who'd rather give money than time, or who don't check their email often. Don't hobble your efforts by treating every supporter like they're the same.
Use technology to move beyond one-size-fits-all
Each one of your supporters will have their own relationship with your organization. If that relationship is frustrating for them, they may decide to step away. On the other hand, if you respect your supporters' individual preferences, you're signaling that you care about their experience, and that strengthens their relationship with your organization and increases the odds that they keep contributing.
Today's lifecycle engagement technology allows you to automatically adjust the content, timing, or frequency of those messages based on what you know about each supporter—where they live (maybe you're doing work in that region you want to highlight, for instance), the language they speak, the topics they care about, whether they've donated in the past (and how much), and a lot more. It also makes it easy to send messages in the channel that fits best for each supporter—whether that's using email to send messages with eye-catching images or sending push notifications when you have time-sensitive news you need to get in front of someone.
If you're serious about cultivating new supporters and convincing them to keep contributing to your mission, it's time to start engaging with them in ways that resonate with each one as individuals, instead of taking a one-size-fits-all approach. The technology is there—you just need to take advantage of it.
Nonprofit, activist, and political groups interested in learning how to more effectively mobilize supporters have an opportunity to learn from today's top marketers at Appboy's LTR conference on April 27, 2017 in New York City. To apply to participate in a dedicated session on these topics, email events@appboy.com.
Related
Popular in the Community