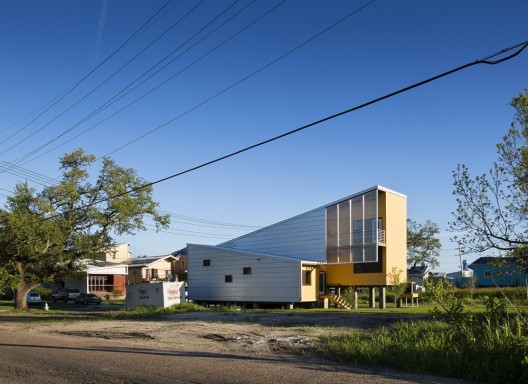 BiLD / Photographs Copyright James Ewing/OTTO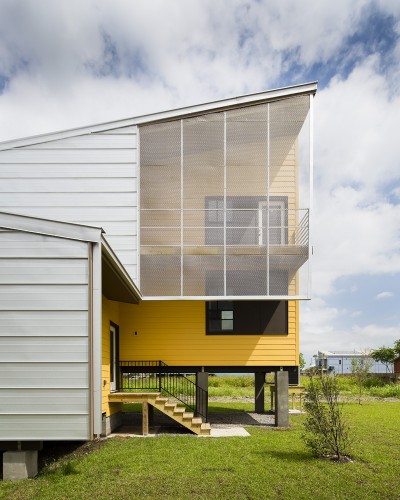 BiLD / Photographs Copyright James Ewing/OTTO
More than 4000 homes within this neighborhood were destroyed in August of 2005 by Hurricane Katrina with the flooding of nearly eighty percent of the city. The vast devastation left the city paralyzed and the Make it Right Foundation is giving the community a chance to rebuild a stronger resilience to this type of disaster. The homes are equipped with storm resistant and water management systems, and are considered LEED Platinum by the US Green Building Council. It allows families a chance to restabilize their lives through home-ownership and rebuild a sense of community that was taken away by the storm.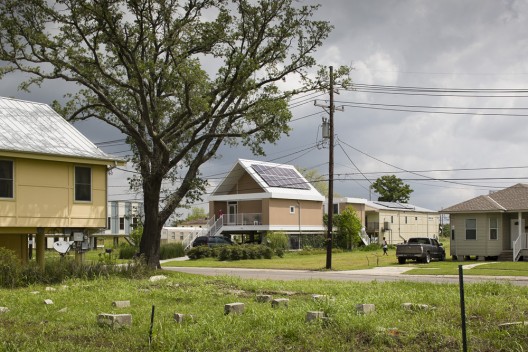 Shigeru Ban / Photographs Copyright James Ewing/OTTO
All four examples presented by James Ewing are rooted in a clarity of structure, use of material and blending of indoor and outdoor living space. Ewing notes that the Adjaye house has a second story that makes the entire roof function as an outdoor living space – an extension of house. The BILD house, he writes "does a great job of using inexpensive off the shelf materials to create elegant and functional details".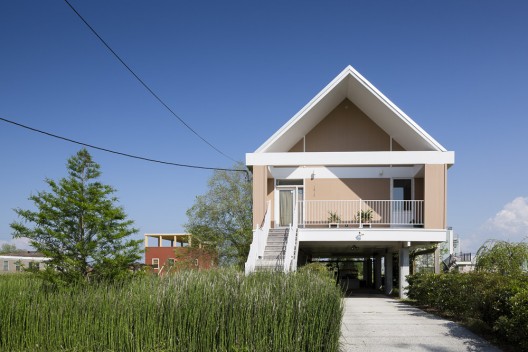 Shigeru Ban / Photographs Copyright James Ewing/OTTO
The homes have a minimal aesthetic but are clearly considerate of the simplicity afforded by the materials and the need to design a succinct, functional and sustainable single-family home. Ewing writes that the Shigeru Ban house has "a striking clarity of form" and that Hitoshi Abe's design profits from a plan that has reconfigurable uses for growing and evolving user needs.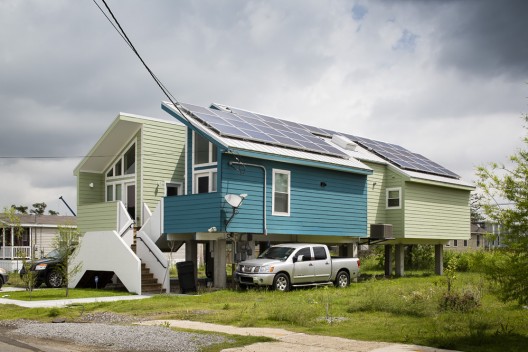 Hitoshi Abe / Photographs Copyright James Ewing/OTTO
The Lower 9th Ward is still somewhat of a tourist attraction noted by the "Katrina Tour" buses that make their way periodically through the neighborhood. "We had mixed feelings about our role as voyeurs here," writes Ewing, "but this is the kind of design that needs to be celebrated. The world probably needs more projects like this." The landscape between the homes is lush with vegetation. And in areas where families have already moved in community gardens are springing up.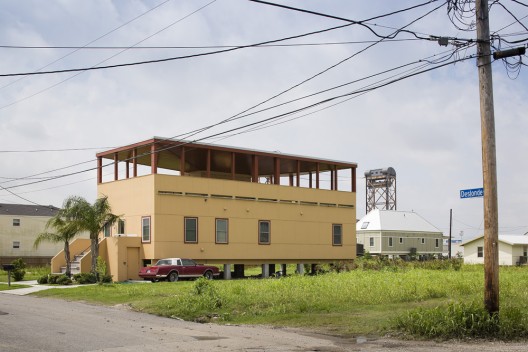 Adjaye Associates / Photographs Copyright James Ewing/OTTO
The foundation also considers itself a laboratory for the testing of new construction techniques, technologies and materials that are storm resilient and affordable with the hopes of making this effort available to families in communities across the country. Make it Right also encourages residents to make use of the land, inspiring community gardens and site-specific landscape strategies. Planting native plants, creating rainwater collection depressions in the landscape, the use of xeric (dry) plantings, community gardens, green roofs and street trees are among the design strategies employed and encouraged by the foundations efforts.
Calling all HuffPost superfans!
Sign up for membership to become a founding member and help shape HuffPost's next chapter
BEFORE YOU GO