Beauty pageants can be controversial. Some women love them. Some women hate them. And some just love to hate them. But for one spectacular night each year women from all three camps come together in my hometown of Berryville, Arkansas to compete in our own version of Miss America. Because after all, philosophical objections aside, everyone love a good party, and everyone wants a chance to be Queen.
That chance comes every September when hopeful women from across the town gather to represent their chosen state and to compete for the title of Miss America - of Berryville. And even for those who don't win the coveted title, the Miss America of Berryville Pageant Party is the ultimate girls' night. Fun! Festive! Glamorous! And just a little bit catty.
Sound like fun? Here's how to host a Miss America (Of Your Town) Party.
Set the date. Miss America Parties can take place any time of year, but I like to have mine the night before the actual televised pageant. It is great fun to compare contestants and results. Our contestants do not tend to be twenty-something and have perfect figures, but what we lack in supermodelness, we more than make up for in style and humor. Check out Miss Vermont 2015. She really nailed it on both counts.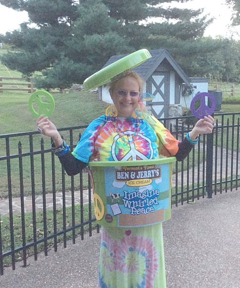 Determine eligibility. The televised Miss America Pageant requires contestants be unmarried and childless. I just require mine to leave the kids with dad and pay an entry fee ($10-$20). This money is split, with half going to a local charity and half to the winner. Miss America is, after all, a scholarship pageant.
Establish the rules The rules for my pageant party are simple. Each contest must arrive in state costume and be prepared to present a talent - a food or drink representing her state. This year, I am considering adding an interview portion to the evening with hard-hitting, current events questions like, "What is the best strategy for exiting a group text?" Or "What advice would you give to teenage girls aspiring to be as cool as their moms?"
Send invitations. I like to create a Facebook invitation and ask each guest to R.S.V.P. by commenting with the name of the state she would like to represent. State titles are awarded on a first come first served basis.
Having a Facebook page allows all the competitors can see exactly who is competing for each state, but contestants do not have to reveal their costume or talent until the night of the pageant party. In the days leading up to the party, the Facebook page serves as a forum for posting photos, witty pageant banter, and a good deal trash talk. This really helps everyone get into the pageant spirit.
Prepare your venue. My Miss America venue is my back patio. Atlantic City it ain't, but that really doesn't matter. The contestants in full state regalia are the true center piece of the evening, and the state-themed dishes and drinks are all the table decor that a party could need. Check out Miss New York and Miss New Jersey. They could light up any space.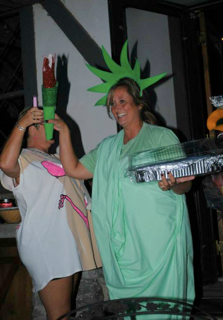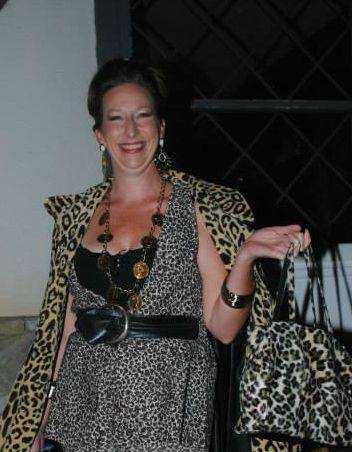 Make sashes. Did I mention that the Miss America of Berryville Pageant Party has a very low budget? I make my sashes using drywall tape and a Sharpie maker. Here I am in 2013 wearing my Miss Texas Sash. My sash is the same size as everyone else's, but obviously everything else is bigger in Texas.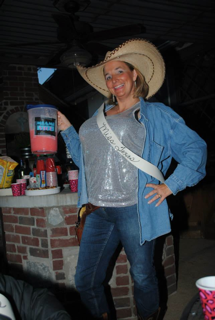 Party! As the hostess of your Miss America Party, it will be your responsibility to try a sampling of every states' offering. Peach pie from Miss Georgia? Yum! Hurricanes from Miss Louisiana? Yes, please. Chips and salsa from Miss New Mexico? Sounds delicious. Crab cakes from Miss Alaska? Sure. Appletinis from Miss Washington? Okaaay. Yes, it can be a challenge to try everything, but a true beauty queen never shirks her responsibility.
Here I am competing as Miss Pennsylvania, 2016, enjoying a beverage entry from Miss New Mexico.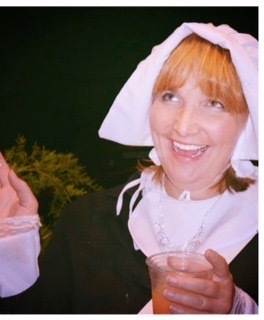 Crown a winner! I allow each contestant to vote for other ladies (or herself) in each of the required categories. The contestant with the most votes is crowned Miss America of Berryville. There are other ways to choose a winner. Bring in outside judges or just draw a name from a hat. But no matter how you decide who gets the coveted crown, be prepared for an intense and emotional reaction.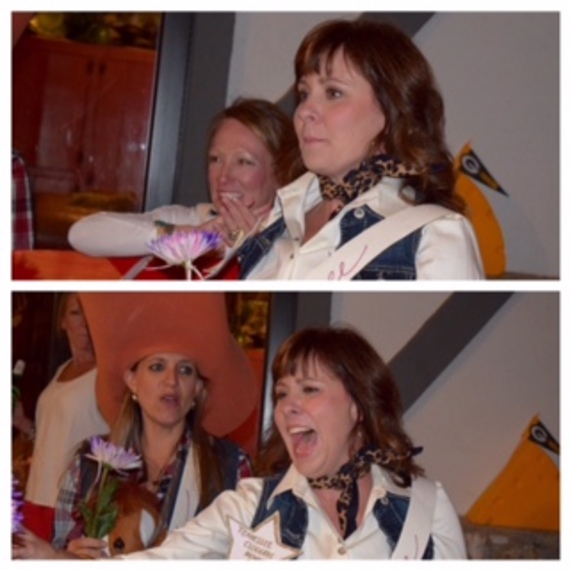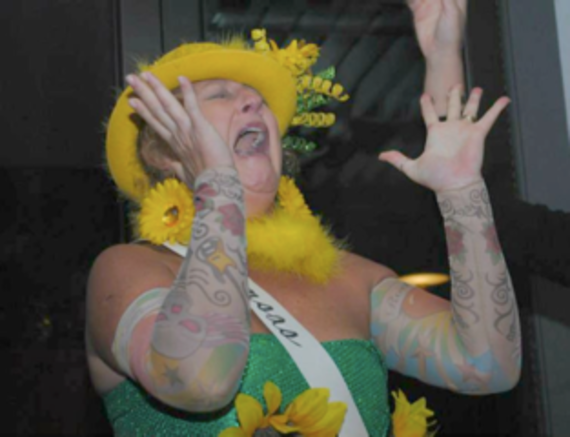 Winning Miss America is a really big deal.
No matter how you feel about beauty pageants, The Miss America Pageant is a great excuse for a girls' night. The Miss America of Berryville Party is a proud and festive tradition in our town. We eat. We drink. We laugh. And we raise a little money for charity. All while looking fabulous, and of course, promoting world peace!
REAL LIFE. REAL NEWS. REAL VOICES.
Help us tell more of the stories that matter from voices that too often remain unheard.