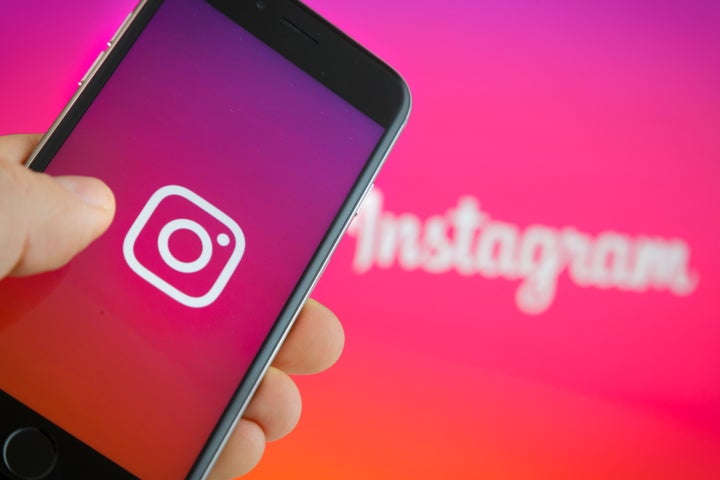 Sometimes, being constantly glued to your phone can pay off.
Marketing on Instagram offers social media enthusiasts the opportunity to land a side job where they get paid to post pretty pictures and acquire free stuff.
Instagram "influencers," as the industry calls them, team up with businesses to promote products or brand campaigns on the photo-sharing platform. These promotions take the form of photos, hashtags and captions, and compensation depends on the brand, scope of the project and influencer's bargaining power. While some brands pay between $5 to $10 per thousand followers, others offer $100 per 100 followers and still others pay only in free swag.
The Instagram brand promotion business is a large one. Companies across all industries combined spend between $1 billion and $1.5 billion per year on sponsoring content on the platform, Thomas Rankin, CEO of Dash Hudson, a company that sources Instagram influencers for brands, told The Huffington Post.
Want that life? Here are five ways you could profit from your Instagram posts, too.
A promotional post by social media influencer and author Peg Fitzpatrick.
1. Actively reach out to brands you like and want to work with.
While many businesses directly reach out to influencers for help promoting their content, bloggers can also apply to brands or companies that connect Instagram influencers with brands.
Be warned, though, that the application process to become a brand influencer is competitive. Rankin told HuffPost that Dash Hudson accepts about 1 percent of influencers who apply to represent the brands it manages, such as Gilt and Bebe. The company generally sees between 25 to 50 applications per brand campaign, he added.
2. Post consistently and stylishly on Instagram.
Your feed is your social media "résumé," which brands use to determine whether or not to hire you as an influencer. A good Instagram presence means consistent, tasteful photo posts and captions. The bigger your Instagram portfolio, the better.
Brands also look for influencers whose Instagram style matches that of the brand.
Rankin gave a few examples of Dash Hudson's criteria: "What does the content look like? Does the feed have beautiful, original photos? Is the style of content what we're looking for [for] the brands we're working with? What's their follower number and engagement rate?"
3. Maintain a strong presence on other social media sites.
In her blog, influencer Peg Fitzpatrick -- author of the book The Art of Social Media: Power Tips for Power Users -- emphasizes the importance of maintaining an "active" and "professional" social media presence across platforms, especially LinkedIn.
"[A]ll the brands and agencies that I've worked with and talked to check LinkedIn to find out more about people before working with them," Fitzpatrick added in an email to HuffPost.
One of photographer Tim Melideo's promotional posts.
4. Have at least 5,000 followers.
The number of followers that brands require their influencers to have depends on the company, campaign and project, but most brands generally require that their influencers have at least 5,000 followers. Dash Hudson tends to select influencers who have at least 10,000, according to Rankin. Skinny Bee Tea, a small detox tea company that launched this past February, requires its ambassadors to have a minimum of 5,000. (Make sure you're not buying any of your followers, though.)
For users with larger followings, the process of becoming an influencer can be a fairly smooth one. "A lot of times a brand will contact me and want me to promote a product, event, show or anything," Tim Melideo, a photographer with 31,000 Instagram followers, told HuffPost. "I have rates that they pay in addition to sending me the product."
And the more established an Instagrammer is, the more they can charge for their posts. "I rarely promote products for free anymore," Melideo wrote. "I am now able to utilize my social influence to help pay for food and to live."
In May, Harper's Bazaar reported that Danielle Bernstein, the fashion blogger behind @weworewhat, which has 1.1 million followers, charges anywhere between $5,000 and $15,000 for a single branded Instagram post.
5. Become an unpaid brand ambassador.
No luck finding gigs as a paid influencer? There's another way to get compensated for your stylish Instagram posts. Bloggers can apply to be unpaid "brand ambassadors," to whom businesses send freebies for promotion.
Skinny Bee Tea, for example, has a brand ambassador program, through which it sends bloggers a 14-day detox package to promote on their social media accounts. Other small brands offer similar programs.
The application process for unpaid brand ambassadorships is the same as for paid influencers, but the odds of getting accepted to be an unpaid brand ambassador tend to be more favorable. Skinny Bee Tea receives two to eight applications per month and accepts about one-third of them into the ambassador program, Kristen Zahodne, the company's owner, told HuffPost.
Think you have what it takes to get money or freebies for your content? Start snapping and good luck!