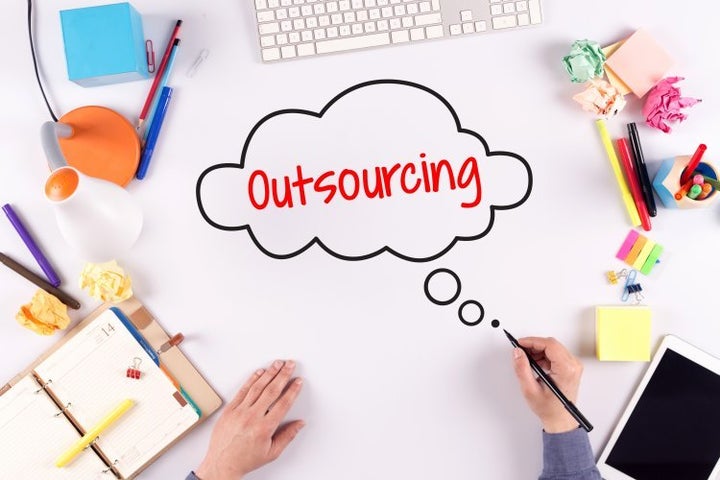 Small businesses often run on very tight budgets and the thought of outsourcing certain services is rarely appealing. However, while the temptation to manage your IT Support and Helpdesk in-house are there, it is rarely the right thing to do.
By allowing the IT Support operations of your small business to be outsourced to an off-site IT Services company, it shifts the burden of in-house IT infrastructure to the provider.
Although IT Support Services have had significant implications since inception, it's most effective advantage lies in its capacity to increase productivity and thus, drive profitability.
1. Data Security and Disaster Recovery
Now and then, we read about hackers attacking huge corporations, but do you know that small businesses are even more vulnerable to such attacks and data breaches?
While large corporations can afford the fees and lawsuits related to a data breach, such expenses might put your startup or small business out of business. In fact, small businesses are more prone to online threats than larger enterprises, which make them the preferred targets for hackers.
Reliable IT Support providers offer far better security than the typical small business owner can afford.
With your data stored on their servers, you can rest, assured your data is protected by experts using state-of-the-art security.
2. Convenience: Say Goodbye to IT Issues
Startups and small-medium enterprises usually rely on a "volunteer" IT person on the company's staff to manage their IT Support and helpdesk. This approach not only costs you time and money, but the hassle can also jeopardize your business.
Installing new software, installing patches, upgrading to new versions of software and keeping abreast of security issues is a full-time job. All these updates are managed routinely off-site by the IT Solutions provider, which has an entire staff of IT technicians to deliver innovative IT technology.
Outsourcing provides the possibility to contract out your IT helpdesk to a dedicated Off-site Support team.
Your chosen IT Services provider will handle the burden and hassle of maintaining an in-house IT infrastructure, leaving you to focus on your main goal: making profits.
3. Mobility and Flexibility
The major advantage of outsourced IT Support includes the litheness it provides businesses to respond to the latest market conditions.
Off-site Support is a super advantage for small and medium-sized businesses SMBs, especially those who frequently communicate with clients and potential customers.
Never again will you be limited by the caged nature of in-house IT infrastructure.
Furthermore, IT Support applications and storage can facilitate seamless operations, providing flexibility to your staff. You can test these tools at fairly low cost and scale up to premium packages than buying the software licenses outright.
This means you can tap into upgrades and new functionality quickly and cheaply.
4. A Cost Effective Solution
As a business owner, your primary aim is for ROI on your spending while cutting down expenditures where possible.
Many small businesses go the in-house route as they feel the cost of outsourcing this crucial segment of their activities outweighs the benefits, but this is a fallacy.
Apart from the possibility of Onsite Support when needed, outsourcing your IT helpdesk has proven to be a financial masterstroke as well.
A core part of the responsibility of an IT support is routine updates and maintenance of their software and tools.
The time and money you save outsourcing can be better spent on implementing ideas to increase revenue.
5. Better Business Competitiveness
In most cases, small businesses often rely on someone within the company who "knows a bit about computers" to maintain their data network, email systems and Helpdesk. It makes sense to them because it means they don't have to employ an expert and their overhead will be lower as a result.
The problem with doing this is that, usually, the person responsible for the IT services is not an expert so it can take hours to fix when something goes wrong. This will invariably lead to lost business as potential customers won't wait around for you to fix your IT issues.
The longer one or more of these services is out of action, the more money your company loses.
Outsourcing your IT Support will allow your business to operate at a velocity that will improve your response time to customer needs and eventually your bottom line. In other words, IT outsourcing will enable your company solve end user problems faster.
This means your company can actually compete with already established and larger enterprises.
Although IT outsourcing is no longer a new practice, the above points elucidate on how it can make your business run better than before leading to higher customer ratings and profits for you.
John is a freelance copywriter and content writer. He loves helping people achieve their business and life goals at Anointed Copy where he creates engaging and converting content that compels ROI.
Related
Popular in the Community