For American kids, Halloween measures right up with Christmas, Chanukkah or Kawanza as the best of holidays. The grand prize is the loot -- bags of candy and (unheard of!) their parents' permission to collect as much as they can.
Add in pumpkin patch hunts, carving scary faces, and donning costumes of their heroes, and the holiday takes on huge excitement for an estimated 41 million Trick or Treaters ages 5-14 and the 85 million households that hand out candy.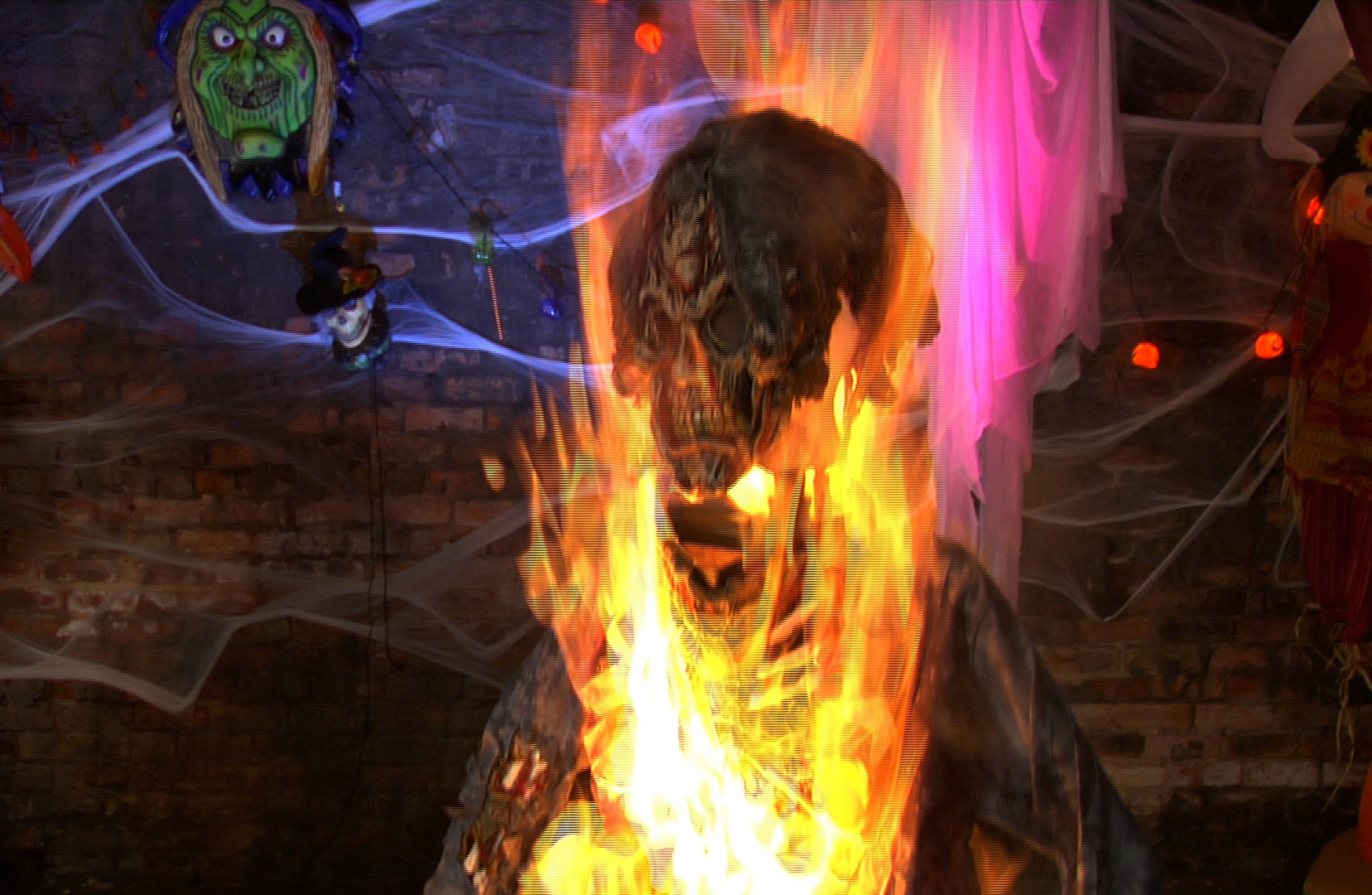 But according to a nine-year study by the American Academy of Orthopaedic Surgeons (AAOS) http://http://www6.aaos.org/news/pemr/releases/release.cfm?releasenum=932, it's not all fun and games. Halloween ranks third after the Fourth of July and New Years Eve for the most emergency room visits due to injuries and even death. Ten to 14-year olds have the greatest proportion of injuries.
Costumes:
1.Make sure they are made from flame-resistant materials that can be extinguished quickly.
2.Choose colors that are light and bright enough to be visible by motorists, and decorate costumes and bags with reflective tape.
3.Make sure they are short enough to prevent tripping.
4.Cosmetics and face paints are safer than loose-fitting masks that obscure vision and even breathing.
5.Knives and swords should be soft and flexible enough not to cause injury.
6.Forget the high heels. Kids should wear sturdy, skid-resistant shoes.
7.Nix costumes with baggy sleeves and billowing skirts that are fire hazards.
8.Tie on hats and scarves to prevent them from slipping over their eyes.
Decorations:
John Drengenberg, consumer safety director at the Underwriters Laboratories (UL) offers sage advice. (The well-respected organization that certifies products for safety is independently funded and receives no government monies.)
1.When buying electrical decorations, make sure to look for the UL mark on lights and extension cords to ensure they have been thoroughly tested for safety. Cracked sockets, frayed or bare wires and loose connections can pose a fire or shock hazard.
2.Be sure to check the rating so you don't exceed the recommended wattage (heavy duty cords are needed for fog machines and electrically powered inflatables.)
3.Inspect all decorations for wear and tear. Replace damaged light strings with energy-efficient LED lights with the UL mark. A green mark indicates they are certified for outdoor use.
4.Jack-O'Lanterns with candles should be off the ground and out of children's reach. Substitute battery-operated LED candles.
1.Never let children carve pumpkins.
2.Adults should use specifically designed carving knives rather than kitchen knives because they're less likely to get caught in the thick pumpkin skin. Carve in small, controlled strokes away from your self.
3.Better yet, instead of carving, paint the pumpkin's face!
Common Sense Tips:
1.Only approach houses that are well lit. Both kids and parents should carry flashlights. Use only battery powered lanterns or chemical lightsticks.
2.Don't let kids walk near lit candles or flames.
3.Take a cell phone for emergencies.
4.Obey traffic laws by walking on sidewalks and driveways. As tempting as it seems, don't cut across lawns, run between cars or walk in the street.
5.Parents should accompany kids to the door.
6.Beware of neighborhood dogs!
7.Parents should inspect the loot before letting your child eat anything.
Fun Facts:
1.The hot costumes of 2011 are Where's Waldo, Pirates, Mario Brothers, Star Wars, Captain America, Wonder Woman, Angry Birds, Harry Potter, Smurfs, and Monster High.
2.$1.2 billion is spent on adult costumes; $1 billion for kids.
3.The average American eats 1.235 pounds of candy on Halloween (the equivalent of 33 Fun-Size Snickers, 56 Fun-Size Twix, 127 Starbursts and 280 M&Ms.)
4.Watch the weather forecast. In 2010, Minot, North Dakota was 26 degrees, one of the coldest in the nation.
Images used with permission of Emily Kellam.
Support HuffPost
A No-B.S. Guide To Life
Related
Popular in the Community