It's no surprise that the first 24 hours of a vacation can make or break a trip. Research* from Booking.com reveals that almost half (46%) of travelers believe the first day of a vacation can be the most memorable, yet about one in three (36%) worry about things going wrong during this time. As a result, many travelers struggle to switch into vacation mode, with one in four (22%) saying it happens when they get to their accommodations, and one in 10 (14%) saying it doesn't happen until after they sleep!
With this in mind, Booking.com has put together a "Switching to Vacation Mode" guide – packed with expert advice from life coach Sloan Sheridan-Williams on how to switch into vacation mode the easiest and fastest way possible, so travelers can make the most of their trip.
From pretrip planning to arriving at your destination, checking into your accommodations, and making sure you start the day fresh, these tips will help you switch off and transition to vacation mode before you even realize.
Sheridan-Williams is a uniquely talented celebrity life coach who's worked with Hollywood actors, royalty, politicians and CEOs. She's a respected well-being expert who's studied at some prestigious institutions, including Oxford University. In addition to her work as a celebrity life coach, well-being consultant, relationship expert and media personality, Sheridan-Williams is also a highly qualified clinical hypnotherapist, personality typologist, truth detection consultant, sports performance coach and kinesiologist.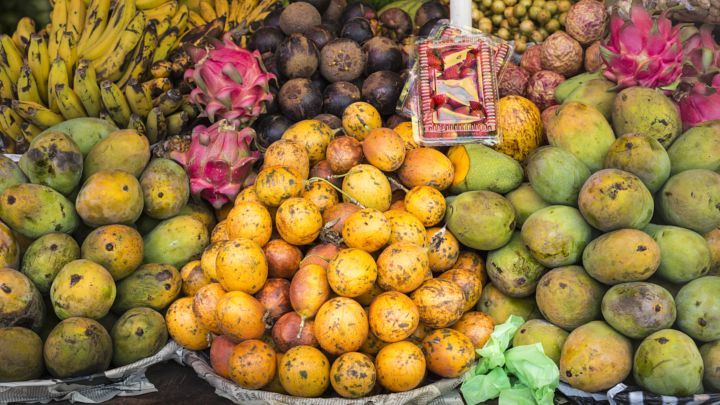 Almost one in three travelers worry about what could go wrong in the first 24 hours of a vacation. Take inspiration from frequent travelers, who know that delays happen and luggage gets lost, but most travel bothers have a solution. Having confidence in your ability to come up with a "Right Now Plan" (a plan that focuses on being flexible to adapt to your surroundings in order to get to the outcome you wish to achieve) to combat any issues that come your way is key to reducing stress.
Keeping your tummy happy reduces fatigue after a long journey. Eating something sweet stimulates the release of feel-good chemicals, providing a soothing feeling and boosting your mood, while a small protein snack can keep your energy levels up long enough to get you to your accommodations without feeling tired. When eating, focus your mind on the food, taste, texture and feel.
No one likes waiting in lines, but they're a part of traveling. The majority of travelers are right-handed, so head to the counter that's furthest to the left from the entrance. Fewer people choose that line since people gravitate to right-hand counters to match their dominant writing hand. You'll soon be the first to make it through to baggage claim, securing a handy front-row spot.
4. Enjoy the Journey Rushing around distorts the perception of time. Slow down. Take the time to talk to your driver, host or concierge, creating a connection from the moment you leave the airport or station. Almost one in four travelers like a welcoming host, so pave the way by striking up the first conversation, asking for tips of what to see or do.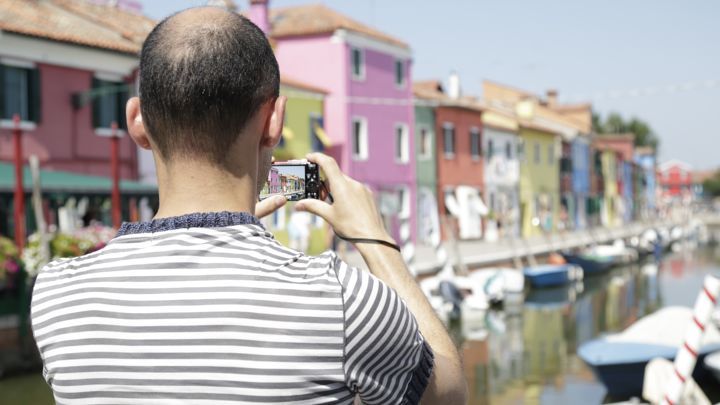 1. While You Wait After a long flight, it's easy to get impatient while waiting for your baggage, but it's also the perfect opportunity to text your loved ones that you've arrived safely. While you have your phone out, take a selfie and save it as your lock screen, that way if you misplace your phone you can easily prove it's yours no matter the language barrier or situation.
Apps can make exploring a new country less stressful, whether it's a travel app, language translator, money converter, or a health app. Use your accommodations' Wi-Fi to download what you might need, including your destination guide from the Booking.com app, and remind yourself of your itinerary and where you're staying.
Unpack while dancing around to uplifting music. Pull out your iPhone and speakers and take out your belongings like no one's watching. Let go of your ego, break any unhelpful patterns of taking things too seriously and rid yourself of negativity. You'll be organized in no time and surrounded by your own possessions, which one in 10 travelers say helps shift them to vacation mode faster.
4. Turn Off Technology Turn off your phone and focus on the country you're in. Allow your brain to catch up to your new surroundings. As you put your phone away, promote calm by lightly running one or two fingers over your lips which starts the "rest and digest" response that calms the body down and acts like brakes to anxiety loops, promoting a more relaxed and peaceful mindset.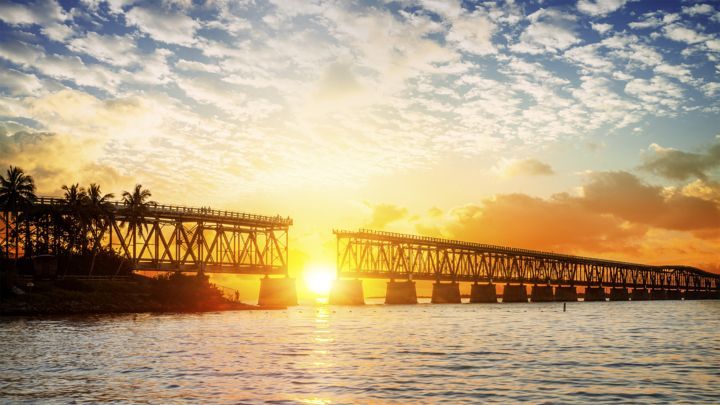 1. Activate the Feel-Good Factor
After traveling it's important to boost your feel-good chemicals and get yourself moving. If you're the active type and your accommodations have a gym then go for a workout, or if you're in a resort or villa take a stroll around the grounds. In a city apartment? Take a refreshing walk to get a feel for your local area. Take pictures of your accommodations (selfies allowed!) and share with those you care about back home.
2. Sunshine Sense Sunshine can boost your mood, raise vitamin D levels, and increase your energy – but underestimating the strength of the sun can result in a sunburn on day one (even on typically colder vacations like skiing!). Remember to apply that sunscreen on arrival. For those who've had a little too much exposure, soak a T-shirt in cool black tea or make your own aloe vera gel ice cubes.
Whether you're staying in an apartment, hostel, boat, or even a treehouse, many travelers feel more relaxed when they make their accommodations like home, with 14% saying a restful night's sleep flips their switch to vacation mode. Bring comforting items with you like your favorite mascot, nighttime hot drink, personalized mug, pillowcase, bedtime journal, or a family photo.
4. Instant Calm If you need a shot of "instant calm" then pressure points are the answer. There are many trigger points to choose from. An easy one to locate is the space between the knuckles of your second and third finger right by the joints. Locate your preferred trigger point and apply firm pressure. This creates an instant feeling of calm.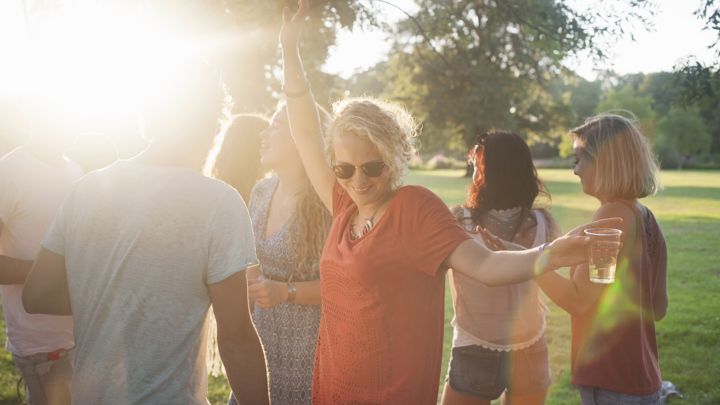 Hold a "Superhero pose" to clear your mind for the day ahead. Find a relaxing view, place your hands on your hips, stick your chest out, and hold your head high. Hold for 90 seconds and take three deep breaths. Get lost in the beautiful scenery, whether you're in a sky-high apartment, a majestic riad, or a beautiful villa. Embrace the new and leave the past behind. Remind yourself that you can achieve your heart's desires.
2. Avoid Arguments The key to switching off and arriving in a relaxed state is to leave any arguments or annoyances at home. Understand that traveling can be stressful and agree with your travel partner that you get a free pass for any minor snaps or miscommunications during your journey. When faced with a conflict, ask yourself if enjoying your vacation is more important than being right.
3. Explore Your Surroundings
Become an explorer and overcome your fears. Almost 1 in 5 of 18 to 34-year-olds worry they haven't planned enough of their vacation. Use the Booking.com destination guide to find and list six things you want to do and pick one at random. Spontaneity adds a little more fun, and means you can live the vacation just for you and make sure you aren't just doing what others think you should do.
Living life walking in someone else's shoes is a great way to leave your old patterns behind. Immerse yourself in the local culture and try a local cuisine or experience. Leave your comfort zone, chat with the locals, and find out where to go that's off the beaten path.
HuffPost Brand Forum is a paid program that allows companies to connect directly in their own words with HuffPost readers. For more information on Brand Forum, please contact BrandForum@huffpost.com.
Related