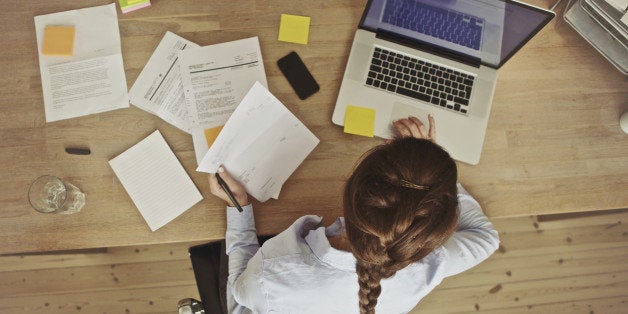 When my father passed away from cancer in 2009, I remember one of the most frustrating things my mother and I dealt with was getting access to his various accounts and unlocking his mobile phone. We didn't know the passwords.
I have forgotten passwords to numerous accounts. I reset one, carefully file it away and then forget where the file is on my computer. It happens all the time, and I'm still sound of mind. Imagine 20 years from now! It's more than just passwords that you should share with someone you trust. If you become incapacitated at any age, someone needs to be assigned as your proxy.
It's more than just passwords that you should share with someone you trust. If you become incapacitated at any age, someone needs to be assigned as your proxy. Fortunately there are some technology apps to help you safely store this information. I recommend creating a life information binder for your home as well as storing the data on your computer.

Here are 10 things you need to file and share with someone you trust:

1. Personal Health: Your blood type and all allergies to medications, foods, environment or materials such as latex. If you have physical limitations or sensitivities make sure someone knows. For example my left arm is off limits for taking blood, checking my blood pressure or receiving injections due to my risk for lymphedema.
2. Medical: Contact information for your physicians, preferred hospital, prescription medications and dosages you take, health insurance policy ID number. You should also have a medical history of any illnesses, tests and surgeries.
3. Financial: Your bank, PayPal and brokerage accounts, their log-in and passwords. This also includes any outstanding loans and a list of credit cards, terms and log in for statements. For either personal or business it should include any lease agreements for equipment or services, amounts and payment terms. If you have accounts on auto-pay, list them since the person managing your finances will have no idea who is removing money from your accounts until it happens.
4. Insurance: List of all insurance policies, terms and who is the beneficiary for each. This includes any policies you pay for relatives, spouses and your pet's health insurance. You don't want a policy to lapse because someone didn't know it existed and missed a payment.
5. Legal: Your exact date of birth (do you know where your birth certificate is?), social security number, any legal certificates or binding agreements, your will, as well as any legal information tied to any business you own and the business's tax ID information.
6. Technology: Log in and passwords for computers, mobile phones, social media accounts and other tech gadgets.
7. Home: Codes to alarm system, home insurance policy information, location of important files, key or password to your home safe. If you stuff your valuables in shoe boxes, socks or underwear bags, do yourself and your loved one a favor and write down where you hid everything.
8. Retail: Online retailers or subscription services where you may have an ongoing financial commitment. List your retail credit cards, log in and passwords.
9. Travel: Miles equal money, and you don't want to lose them. File airline, hotel, automobile and other travel rewards programs, the membership number, log in and passwords, and essential travel documents.
10. End of Life: How do you wish to live out the rest of your life should you become incapacitated? What are your burial wishes? Who is your "next of kin" or health proxy to follow through on your wishes?
You spend much of your life planning, doing and organizing for others. Put this list at the top of your list.