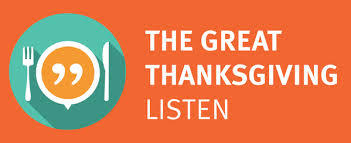 Bet you can't recall how you spent many of your past Thanksgiving holidays. Want to make this year's celebration meaningful and unforgettable - for you and for someone you deeply admire? For example, ten years ago, English teacher Rebecca Mieliwocki had a student, Caitlyn, who was bullied because she wore the same cowboy boots to school everyday. Discover why and "what can happen when students and teachers take the time to listen to each other's stories" suggests TED blogger Amy S. Choi.
Want to share a story that will live long after you? Here's how. Participate in oral history trailblazer, StoryCorps' most ambitious project, to date, "The Great Thanksgiving Listen," encouraging high school students to record the story of a parent, grandparent or other transformative figure in their life. Yet, regardless of our age, let's expand that mission to create and preserve our personal tales of someone who's special to us.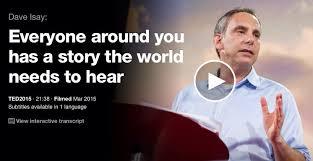 Now anyone anywhere can record their story about someone who made a meaningful difference in their life. That's because StoryCorps founder, Dave Isay used part of the one million dollar TED prize he won this year to create a free mobile app for that. And storytellers can know that their story will be preserved forever, like those from more than 100,000 others because StoryCorps sends their recordings to the Library of Congress. Plus National Public Radio stations regularly share some of their stories.
Which kind of guidepost do you want to live your life by?
Unlike reality shows like Survivor where semi-scripted, hyper-dramatic and sometimes sordid scenes of alliances and betrayal unfold, on StoryCorps individuals share heart-warming, real-life stories of the friends who changed their lives for the better.
As a longtime fan of their stories, I recently spoke with Sparkman about asking life's most important questions -- and about we can participate in The Great Thanksgiving Listen.
Q. What is a StoryCorps "interview" or conversation?
A. It's when two people sit down in one of our recording booths (or use our digital app) to have a meaningful conversation -- typically lasting about 40 minutes -- about their lives. At StoryCorps, we believe listening is an act of love.
Q. What makes a good "interview?
A. Preparation. It's very hard to find the time to block out all the extraneous noise and issues of the world and to sit down and have a thoughtful conversation with another person. Don't squander that opportunity. We have a list of Great Questions to get people started. But the important point is to ask yourself: If this is the last conversation I ever have with my mother, father, spouse, friend, etc., what do I want to talk to him/her about? That mindset takes you out of the typical humdrum world of things we tend to speak with our loved ones about, such as: Is it supposed to rain today?
Here are some of my favorite StoryCorps interviews:
In "Q&A," an interview that we animated, an autistic boy put a lot of thought into the questions he asked his mother.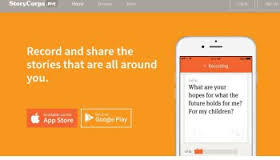 Q. What about doing a StoryCorps interview with your app? How is that different?
A. The app has the StoryCorps Great Questions list embedded in its prompts, but people need to make sure their audio quality is high. We also provide recording tips.
Q. Do you have a favorite app interview?
A. Yes, I really like "There Are So Many Moments I Wish I Had Savored More." A man is sitting in a hospital bed interviewing himself about his life. He's honest and moving about his regrets and the simple pleasures that he can't enjoy anymore as a result of his illness.
Q. Describe your new campaign, The Great Thanksgiving Listen
A. Over the holiday weekend, we're inviting high school history students across the country to interview a grandparent or other elder using our app. We want teenagers to have a better understanding of who that elder is, the salient events that shaped his or her life, what matters most to the grandparent. We're hoping to capture the wisdom of a whole generation of Americans in just one weekend.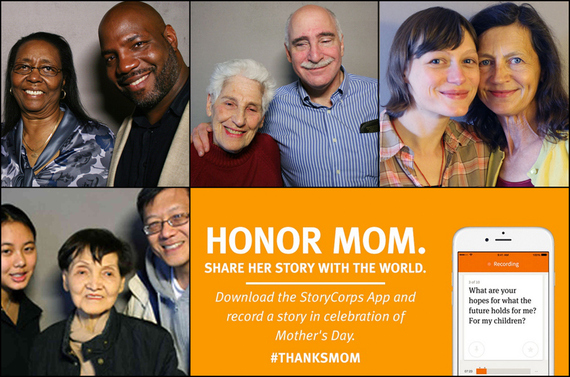 To generate more visibility and value for all participants we are blessed to have powerful partners including NPR, ABC, Subaru, AARP, NEA, NCSS, Teach For America, National Council for the Social Studies and The American Folklife Center at the Library of Congress. Make sure many people hear about your story by using the hashtag #TheGreatListen when you socially share it.
Related
Popular in the Community