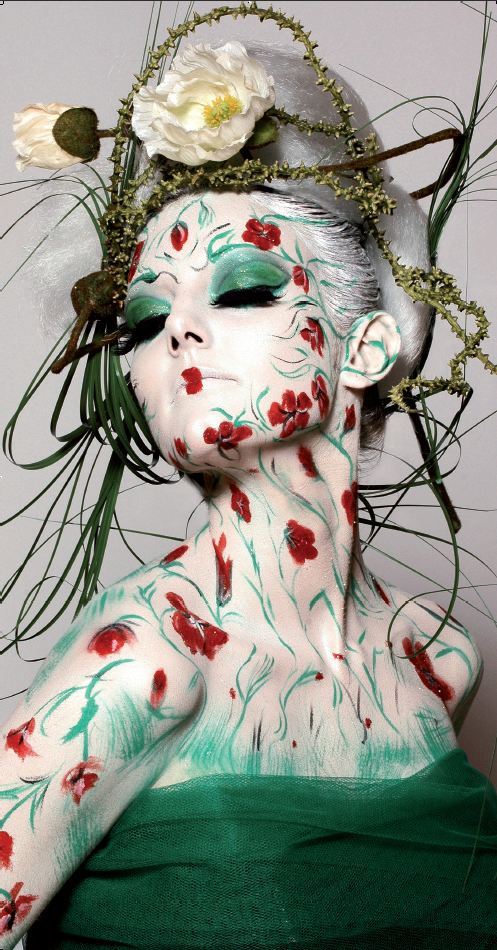 The Makeup Show New York 2012 was like a real life Alice In Wonderland adventure for me. The experience bought me back to a simpler day when it was just about the love and passion for make-up. Long before there was a make-up artist, there was make-up. There was lipstick with bright colors, and shadows with shimmer and glitter. There were stores and women with vanity tables that were all filled with make-up. Long before high school crushes and first kisses there was make-up. Long after high school and the crushes ended, there was still make-up. Make-up was always truth for me, so it seemed natural for me to add artist to the title. Titles almost always demanded some kind of responsibility. It became something to live up to. It required time, technique and studying. It becomes both competitive and rewarding. It transitioned into making a living. It further transitioned into acclaimed celebrities and Emmy nominations. "Make-up" has segued into branding, and marketing and networking. It became green with paraffin-free and non-toxic lifestyle tips. It became blogging with facts and followers on Twitter and likes on Facebook. There was so much ahead of my beloved make-up that some days she was forgotten, but for two beautiful marvelous days at the Metropolition Pavillion in New York City for me and thousands of others it became, once again, just about make-up. The love, the beauty, the magic, and I once again was where my make-up was first.
We have a great deal of help here in Wonderland. Below are profiles of some that I think are key. The Innovator, The Creator and The Leader of the New School. These are the "living lipsticks" of the beauty industry. The following slideshow details the magic of the event with participants, innovative vendors and the make-up artist hall of fame.
Michael DeVellis (The innovator) began his career in the professional makeup artist industry with MAC. He came into his own when original owner Frank Toskan wanted to expand and refocus the brands direction towards professional make-up artists since they put MAC on the map. Michael's team developed the MAC pro store concept. He stated the fire for true artist relations. From there DeVellis created The Powder Group which are basically event producers for make-up artists. He also conceptualized and orchestrated and was owner of The Makeup Show. It's currently owned by Shelly Taggar, and the Metroplition Pavilion. DeVellis is currently the Vice President of the professional division at MAKE UP FOR EVER whom is a diamond sponsor of the The Makeup Show. Michael will contine to use his career to inspire the professional make-up artist. He is truly so passionate about this community and has no interest in finding a home elsewhere. The Powder Group will be continuing to look for new ways to celebrate the passion of the make-up community. One of the projects they are currently focusing on is The Artist Summit 2013. www.thepowdergroup.com
Ofra and David Gaito (The Creator) The husband and wife team are some of the biggest manufactures in the cosmetic industry. If you don't have something created by Ofra Cosmetics you pass it by daily in your local drug store or in places like Sephora. The industry refers to David Gaito as the Steve Jobs of the cosmetic industry, because of his ability to create specialty products. If you would like them to manufacture a product for you, do not bring them someone elses product you wish to copy. They will not do it. They have been in business for 30 years. www.ofracosmetics.com
David Klasfeld, (The leader of the new school) Creator of OCC (Obsessive, Compulsive Cosmetics) finally a brand has been created that is not the formulas and advice in different packaging. OCC is truly in a class by itself. David Klasfeld has been a make-up artist for 16 years, former art school drop out who has also worked in product development. When creating OCC, he wanted something that was very special and would stand out. It was created with the professional make-up artist in mind and the issues they were confuted with daily He educated himself on ingredients, and saw that the process was simple. Make base add color. Labs understand two things when it comes to color add more red or more yellow. David explained to me that there's nothing in terms of color out there that anyone's looking for that OCC don't have. And if you find something that OCC doesn't have, we add it. We value our customer's feedback beyond anything. It's almost a make-up collective. OCC has also leveled the playing fields between make-up artist and consumers. David felt the need to be honest with consumers about things that they should know, and most make-up artist already knew. David explained the name for his company as follows: "A line obsessively crafted from the finest ingredients possible, to celebrate the driving compulsions of make-up fanatics everywhere."
www.occmakeup.com
The following slideshow details the magic of the event with participants, innovative vendors and the make-up artist, and product hall of fame. I hope it allows you to experience the true magic of make-up.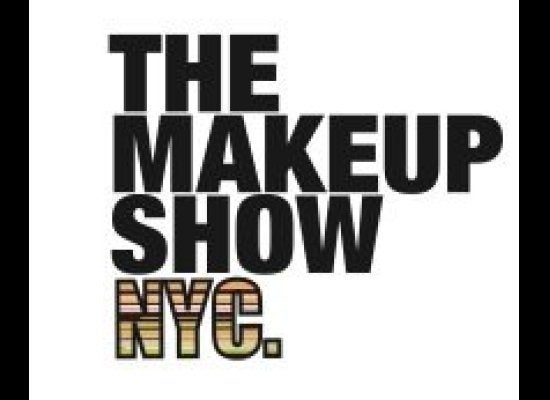 The Makeup Show 2012
Related