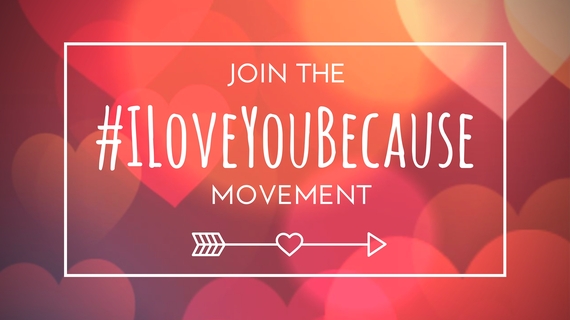 Millions of people around the world are about to utter the centuries old phrase to their partner, husband or wife this Valentine's day...
I Love You -- أحبك -- わたしは、あなたを愛しています -- Je t'aime

What if I told you that one extra word could transform the most powerful statement in any language for the better? Well, it can and that simple word is "because."
"I love you because you push me to be the best version of myself."
"I love you because you make me laugh harder than anyone in the world."
"I love you because you are my best friend."
When we follow our statement of love with a simple description of why we love them, we force ourselves to be more thoughtful and authentic with our words. This act makes the recipient more capable of feeling the depths and sincerity of our love.
Our description of WHY will fill the recipient with a deep feeling of appreciation that makes our words resonate with them long after they have been said. It also gives them an opportunity to tell you WHY they love you.
This simple switch will transform the way we share our love with the people that matter to us and it might even change the world.
So this Valentine's Day, let's make the world a more love-filled place. Opt for "I love you because" and join the movement of people sharing their gratitude publicly on social media with the hashtag #ILoveYouBecause
Want to learn more and craft your message? Check out this page to automatically craft your Valentine's post on twitter or facebook.