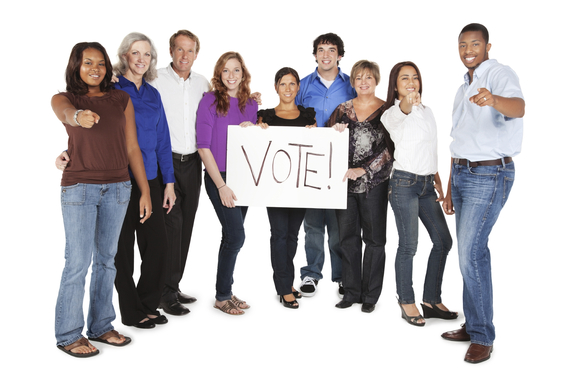 Election Day is just around the corner! On Tuesday, November 4, voters across the country will head to the polls to cast their votes in thousands of local, state and federal elections.
Are you ready? Ask yourself:
Can I still register to vote?
Voter registration deadlines are taking place in many states. A number of states allow in-person voter registration at local government offices, or the option to register to vote on Election Day and/or when you vote early. Don't wait -- find the voter registration information for your state to see if you can still register!
Where will I be on Election Day?
If you'll be away from your polling place due to travel, work, school or other reasons, you'll need to take advantage of early voting - if offered in your state - or cast an absentee ballot. Early voting has begun in many states. Visit VOTE411.org to learn about your state's early voting options or to request an absentee ballot if you won't be able to vote in-person on Election Day.
What will be on my ballot?
VOTE411.org has candidate information for every voter in America. In addition to naming every candidate for federal and state office, hundreds of localities also feature detailed issue statements from candidates gathered by state and local League volunteers across the country. You can compare candidates' answers, side-by-side and in their own words in select communities, to help decide who will best represent your values and ideas, if elected. Simply enter your address at VOTE411.org to create your own personalized sample ballot and learn all the information you need to vote this Election Day.
Who represents my beliefs?
The entire House of Representatives and dozens of U.S. Senate and Governors' races will be decided by voters this Election Day. The candidates for these offices - and thousands of others - are asking for a shot at the job of representing you. And guess what? Each vote helps decide who gets the job! Watch or attend a candidate debate or forum, or read the information submitted directly by the candidates on VOTE411.org to learn more about the candidates' stance on the issues important to you.
Commit to vote!
Now that you have all the information you need to make a decision in the elections in your community, join with voters across the country and thousands of supporters of the League of Women Voters and commit to vote! Together, through our votes, we're taking control this election.
This Election Day, millions of voters will make decisions that impact the issues that affect their families and communities. These elections are about our jobs, our health, our communities, our security and our future. These elections affect all of us; it is critical to weigh in on that issues that matter most to you!
Don't miss out - enter your address at VOTE411.org today to learn about voting in your state and to make your Election Day game plan. Help your friends and family get ready to vote by sharing this vital election resource with them, so that they, too, can take part in Making Democracy Work®.
Popular in the Community