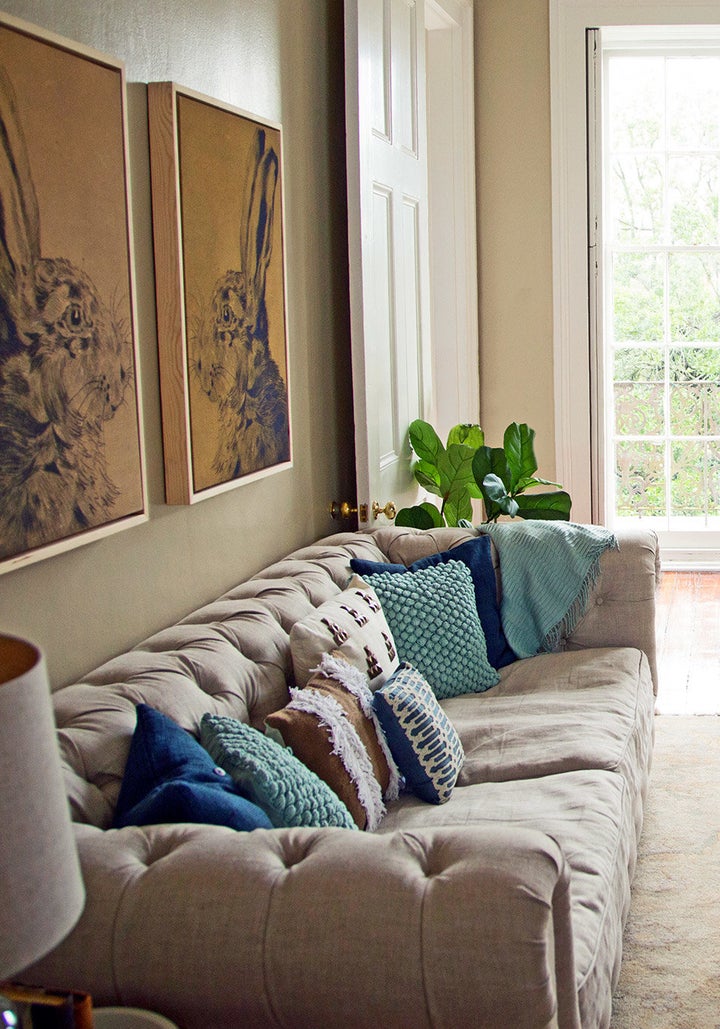 Go Deeper with the Most Comfortable Seat in Your Home
If you're hunting for the perfect sofa to nap, lounge and roll around on all weekend long, go for the couch with a depth of 36 to 42 inches. (But be warned: You must measure every hallway, doorway, corner and stairwell that the couch needs to pass through to avoid the furniture not fitting.) Shoppers tend to overlook the extra-deep couch option and go for the more conservative option, with a 29- to 32-inch depth, Laurel & Wolf designer Kimberly Winthrop says. "Some people sit in it and think it's too deep, but that's where you've got your lumbar pillows and decorative pillows," she says. The most important thing to consider, when it comes to extra sofa depth, is a person's height and body size. "I am 5 feet 6 inches tall, and a 38- to 40-inch sofa is very comfortable to me. My clients that are in the 6-feet height range like a sofa in the 40- to 42-inch range because they have longer legs," she says. For the coziest and most durable material, go for 100 percent polyester, the performance fabric, which feels like a linen and is nearly indestructible.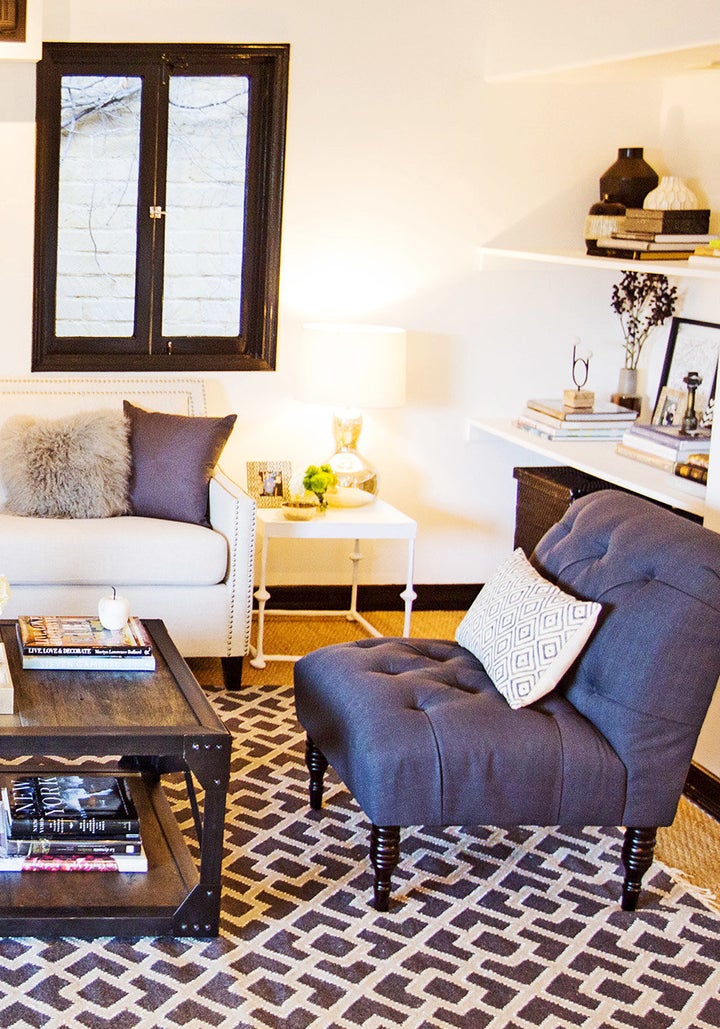 The Magical Pairing That Provides Texture and Comfort
Casually layering rugs can transform a room with hardwood floors into an oasis. A no-fail combination: Pairing a neutral base rug with something
bolder in color, pattern or texture
(such as a speckled cowhide rug, a faux sheepskin rug or a bright Moroccan rug). "The bottom layer should be simple with a really low pile," Winthrop says. "To keep the furniture from sinking down, you'll want to make sure your bottom layer is pretty thin."
Sisal
or
jute
rugs made from natural materials (plant fibers) are a great option for a base. This layering technique can also help you make use of a too-small vintage rug picked up at a flea market. Plop the smaller rug on top of a larger one to visually extend it.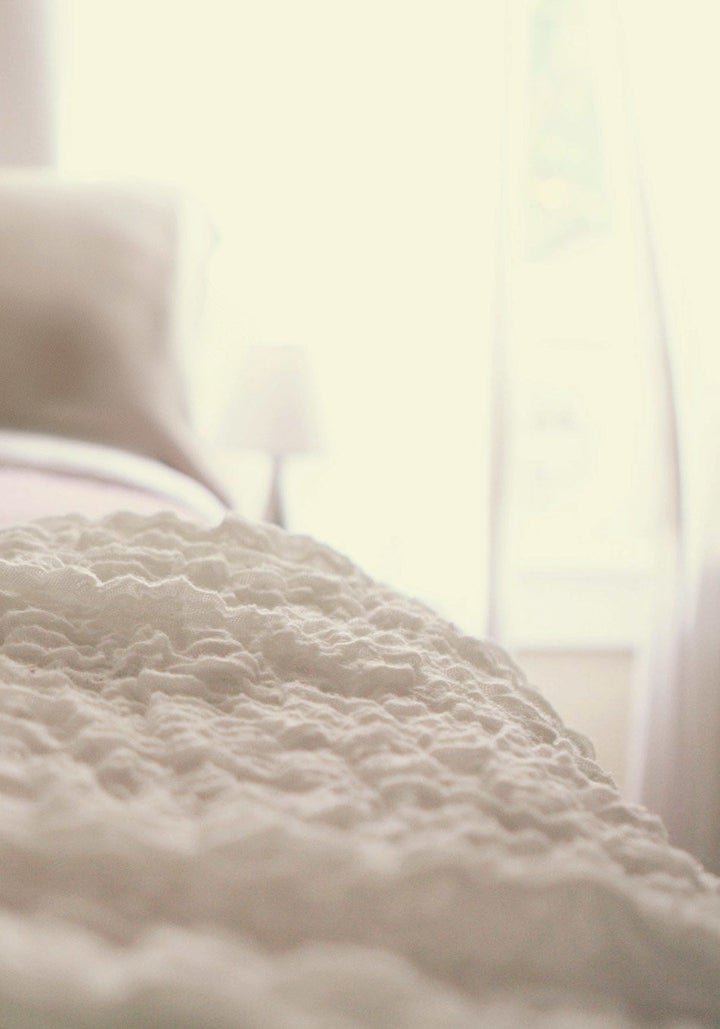 The Hotel Secret for the Most Comfortable Bed
Turns out there's a
simple trick
hotels use to give guests the perfect night of sleep. An extra middle sheet is placed between the fitted and top sheets, then dressed with a comforter or duvet. Also, the quality of the sheets (breathable 100 percent cotton) is more important than the thread count, says Brian Povinelli, senior vice president and global brand leader for
Westin Hotels & Resorts
. Additionally, borrow a
spa-relaxation technique
to make your night haven even more blissful: Use soft fabrics, like mohair, in the bedroom to absorb sounds. Start by throwing down a faux sheepskin rug—like this
$13 one from IKEA
—next to your bed to soften footsteps.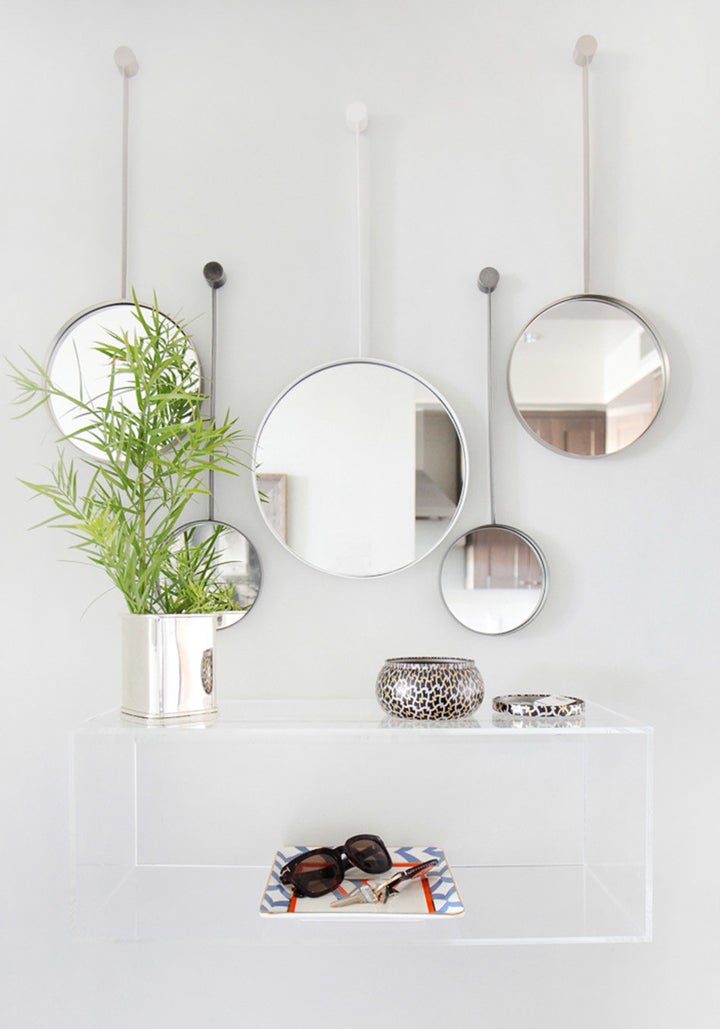 The Unexpected Reason Your Living Room Stresses You Out
The number of corners you're seeing can impact your mood. "If you walk into a space with all sharp edges, your senses can react to that," says
Haley Weidenbaum
, a designer with the interior-design start-up
Homepolish
. "A peaceful room requires a good balance of curvilinear and rectilinear shapes." Balance out a boxy setup with round side tables, circular mirrors, poufs or oversize floor pillows. "I have an affinity for leather poufs. There's a combination of structure and comfort, so it doesn't feel like a beanbag from your college dorm," she says.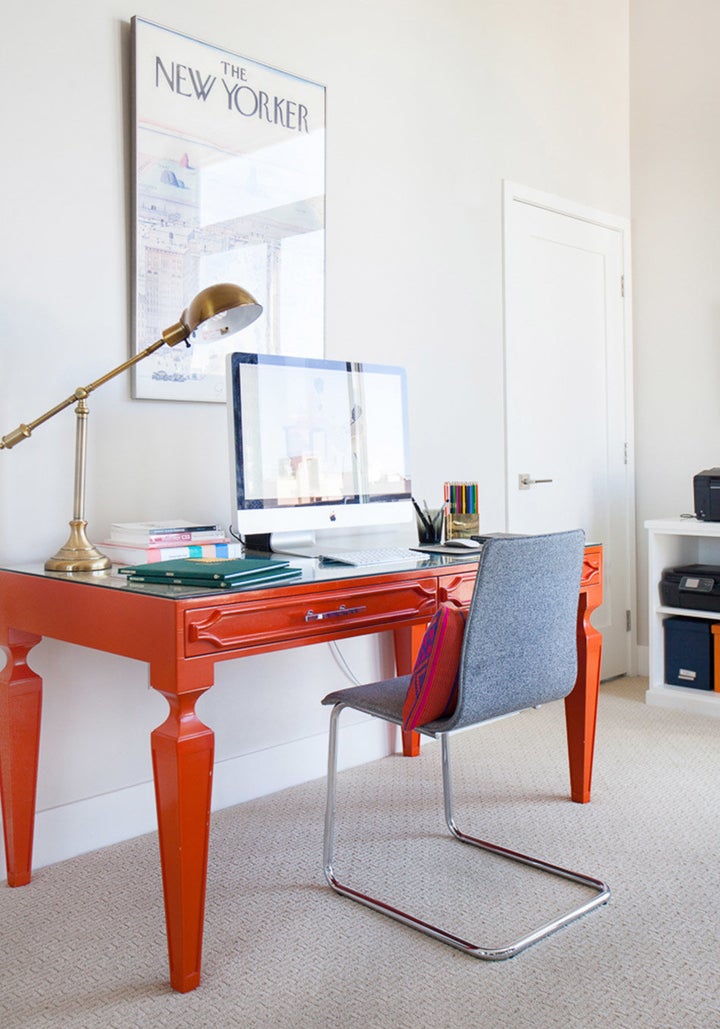 Fix Your Bare-Minimum Lighting Situation
Figure out the perfect wattage for a space with this handy formula: "Multiply the length of the room by the width of the room (in feet) then multiply that number by 1.5 to get the total watts needed for a space. So, for a room that is 10 feet by 10 feet that would be 10 times 10, which equals 100; then 100 times 1.5, which equals 150 watts. Lastly, divide the 150 watts among all your fixtures appropriately," Weidenbaum says. Remember that every space should have three layers of light: (1) recessed or ambient lighting; (2) task lighting; and, (3) accent lighting. "In rental apartments, there's usually a lack of recessed lighting," Weidenbaum says. To come close to that look without losing a security deposit, renters can use
floors lamp that provide diffused light
. For task lighting, try a
table lamp
next to a chair in the living room. Accent lighting, which a lot of people skip, makes a room feel more comfortable. Weidenbaum recommends illuminating a bookcase with rental-friendly
plug-in sconces
, which require no additional electrical hardware.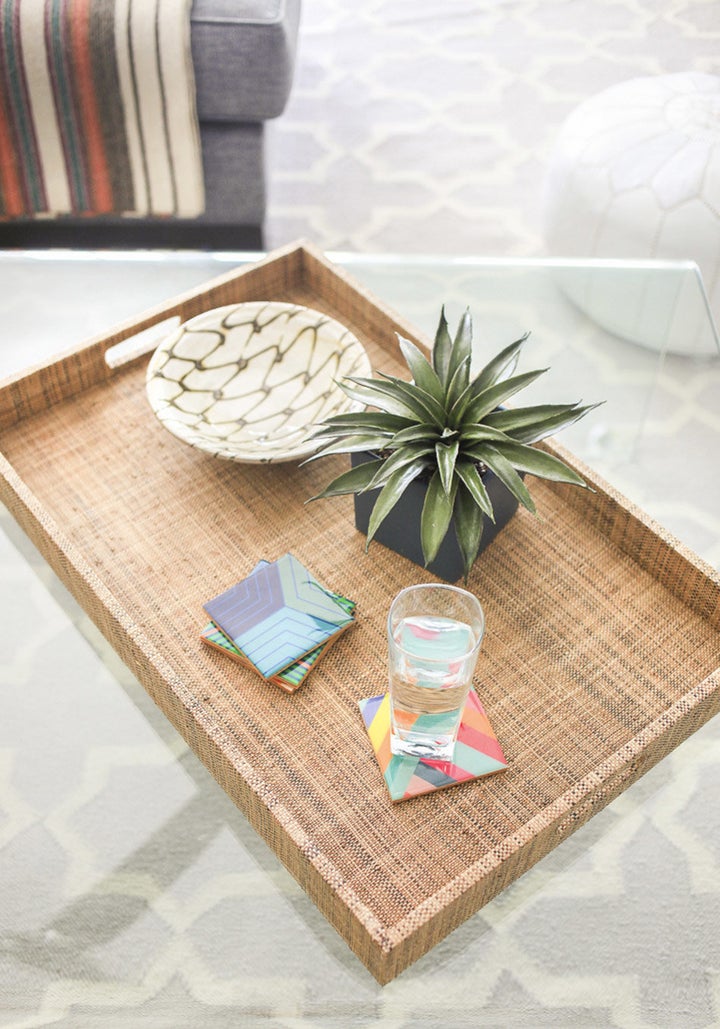 The Best Options for Low-Maintenance Flora
Lush, bright-green plants are essential. If you're looking to incorporate greenery that are
really
hard to kill, try succulents,
snake plants
,
spider plants
and bamboo palm plants, Weidenbaum says. These plants are notoriously easy to maintain—and take up less space than the ubiquitous
fiddle-leaf fig tree
.
PHOTO GALLERY
7 Steps To A More Polished-Looking Home
REAL LIFE. REAL NEWS. REAL VOICES.
Help us tell more of the stories that matter from voices that too often remain unheard.