The Cool Kids is a series documenting creative humans shaping present day society with their work and outlook.
Anthony Demby | Founder | Humbleriot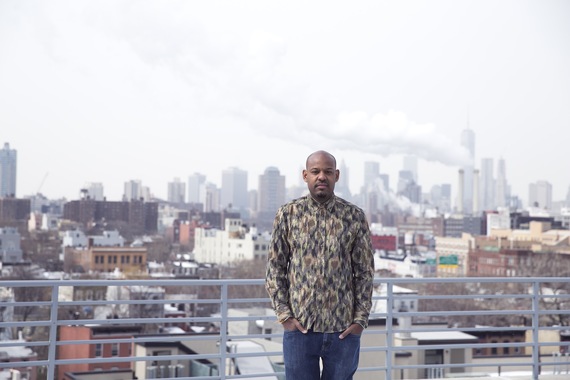 Anthony Demby, has worn many hats in the music business for over 18 years. From working on campaigns at labels like Mercury, Arista, and Def Jam, to music supervising soundtracks for Will Smith's Overbrook Entertainment, to being an artist manager influencing the rise of John Legend and Childish Gambino. His career has reached all corners. In 2010, Anthony combined his recording label and artist management knowledge and founded Humbleriot, a New York based Audible Idea Shop that creates and curates authentic music solutions and cultural experiences for brands. His client roster includes CASIO, Samsung, AirBnb, CBS, Microsoft, The Red Hot Organization, (RED), Heineken, & The Soho House. 
I caught up with Anthony as he prepared for his next event at the Central Park SummerStage. On Saturday June 20th, at 4:30PM thousands of New Yorkers will come together for one moment of meditation and feature musical performances by Ibeyi and Jungle. The event is called The Big Quiet and is a great reflection of what Anthony Demby is all about.
Tell me about Humbleriot.
Humbleriot is an Audible Idea Shop that utilizes music and culture to create dynamic experiences and tell compelling stories that resonate with the soul. The spaces we play in our Music Curation, Cultural Programming, and Brand Partnerships and we work with global brands and For-Purpose (Non-Profit) companies. We believe that everything has a unique sound and vibration so we collaborate with our clients to identify what that means for them.
What inspired the vision?
Humbleriot is direct reflection of me and everything I believe in and MUSIC is the foundation. The vision was inspired by my personal journey and my intention was to build a company that encompassed all of my experience, skill sets, and interest so my previous side hustles became my main hustle.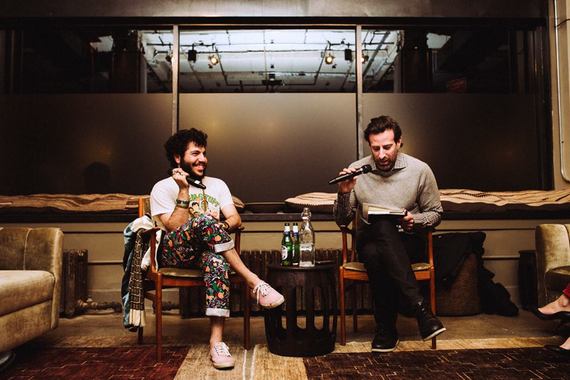 How did you make it happen?
Honestly at first I didn't know. I was working at another company and knew it was time to make a move but felt stuck. I created the name Humbleriot by doing an exercise of choosing words about myself that stood out based on the type of life I wanted to lead. The words seemed averse to each other at first but had an interesting similarity. I bought the URL and set up an email account and but didn't have a plan yet. A month later, I was with a good friend Damien who is an artist manager and he was playing me a newly mixed unreleased album by his artist Raphael Saadiq. I was so moved by what I heard that he it reminded me how much I LOVE music and nothing I was working with at the time at my job made me feel that way. I left my job the next day and had no idea what I wanted to do yet but I felt free. I got home that night and opened my mail and saw I had received the credit card and starter checks from my bank for Humbleriot and that was a sign. That was 5 years ago and that was the last day I went to "work".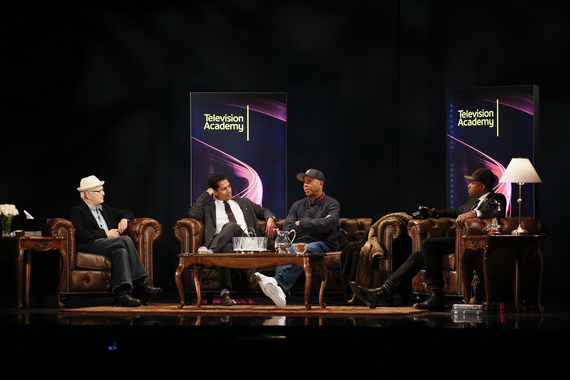 When did you discover you were onto something?
I started paying attention to the way people felt and responded to some of the events and projects we were creating and involved in and I noticed that there was a vibe there. People felt inspired, included, and walked away with an awareness of something new, whether it was a new artist, or experience or idea, they gained something positive. I also started to meet new people that didn't know me but had heard of my company and our work and I was really excited about that. It felt like a groundswell was building.
What is the best part about what you are doing?
The best part of what I am doing is that I feel like I don't have a "job" as what I am doing doesn't feel like work. I honestly enjoy what I am doing. The day I started Humbleriot I stopped "going to the office".
I am inspired by the infinity of ideas and knowing that anything can be a blank canvas to create on. I am also inspired by using what I have learned to catalyze people to dig deep and discover their passion points and to personally have a role in helping them in building the blueprints to pursue them and thrive in them.
First and foremost is meditation and my spiritual practice. Having that inner connection slows things down so I understand how to approach my reality. I also maintain my momentum by understanding my journey and being thankful for it and surrounding myself with people who keep me grounded and have my best interest at heart. That keeps my moral compass on point and keeps my decisions solid. This is going to sound crazy, but I give a lot of time to myself to do things that I truly enjoy doing, running, deejaying etc...That keeps me fulfilled so I can fully be in the right state of mind to grow my business. It's kind of like putting the oxygen mask on myself first before I give air to my work and ideas.
What is one thing you have learned that continues to remain present in your career path?
This is something I think about often actually and this would be the importance of being authentic. I can't rightfully insert myself into something if I don't fully believe in it. That would be a disservice to myself and to those who I am working with and there is no integrity in being in that space. If I am not in alignment with it, I can't pursue it.
What do you discover about yourself through your work?
I discovered that I truly enjoy the work I do and the only true opposition to what I want to accomplish is me. I also learned that I thrive in the uncertainty of things. When you reach that point in a project and you feel that something might not work the way you want it to and you think it's time to abandon ship. That uncomfortable place gives me a rush and puts my creativity into overdrive and I really discover who I am and turn challenges into opportunities to innovate.
What do you see behind the scenes others do not get to experience?
I love that moment, being backstage with an artist a few minutes before they walk on stage. That quiet time when they are doing their pre-performance ritual and preparing to be naked and uninhibited on stage and get lost in their own art. There is something so unbelievably powerful in the moment and I love to witness that. It is inspires me to see that process.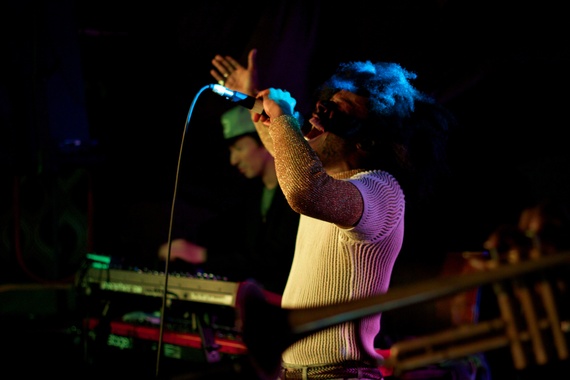 What do you hope to achieve with your work?
I feel Humbleriot is a mentality. I want to create an attitude that you can fight for and achieve the things you want in life but in a positive way.
What does your work contribute to society?
We believe in the shared economy and what WE share is the power of music and storytelling to the world. Sometimes we do that via corporations, Art, Food, all the way down to underground gatherings where you may see something you have never experienced. We contribute good vibes and awareness.
As a creative human, what do you hope to contribute to the world?
Inspiration is everywhere and creativity is endless and I want to encourage people to discover that light inside themselves, harnesses it, and to shine that light until it envelops all that they do and others around them. I want to be a reminder of that. I also want to make sure the work I do makes a contribution to the world being a better place.
What is your personal Mantra?
It's pretty simple. Follow Your Heart. Kendrick Lamar said an amazing quote recently that speaks to that as well. He said.. "when opportunity presents itself, it'll put you in a place you never imagine"
Calling all HuffPost superfans!
Sign up for membership to become a founding member and help shape HuffPost's next chapter