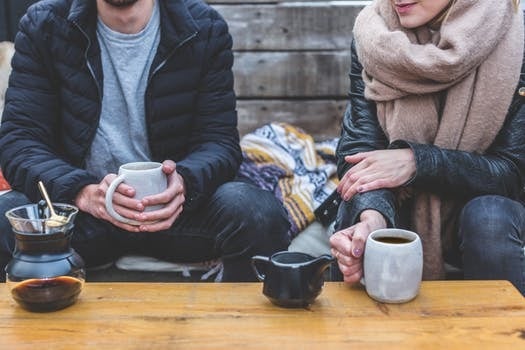 But you know that. Still, you're busy—life doesn't seem to stop. Who has time for drinks with your bestie or coffee with your favorite cousin? Maybe in France, but not here. Not now. You take your caffeine in a cardboard cup – to go, please.
Our addiction to fast and furious has a nasty side effect—a growing epidemic of chronic cancellations. If you are human, you've likely been on the receiving end of this, almost always via a text:
UGH I WAS OUT LATE LAST NIGHT. SO HUNGOVER. I REALLY NEED TO SWEAT IT OUT AT THE GYM AND I'M ON A JUICE CLEANSE AS OF, LIKE, RIGHT NOW, SO CAN'T MEET FOR PHO
So there you are, all dolled up with a dozen places to go—but you'd scheduled face time and determined to stick to it. You even took a cross-town bus, damn it.
You know what they say about the best laid plans. You're starting to believe you should resign yourself to catch up solely on Instagram. When you attempt interaction the old-fashioned way, chances are someone is going to bail. (Admittedly, sometimes it's you. I confess I've dished out some doozies in my time: OFFSPRING OVERWHELM CAN WE POSTPONE?) We've developed an unspoken covenant: let's get together, unless…
Here's why you and I should cross hell or high water to honor our commitments, no matter how casual:
1. It's not nice to flake on friends. Your momma or your kindergarten teacher or both of them teamed up to teach you to keep your word. A pinky swear is a pinky swear. But it's deliciously easy to shoot a quick text and opt out—it's not like anyone expects you to call and actually explain. That would be awkward. With a text, no need to go into detail—it's a given you have lots of Very Important Things To Do. Or Something Better Came Along. Surely, your person understands. Although you wouldn't know, because you can't quite read through the lines of: K. (Warning: Maybe your person has been cooped up all day with toddlers and she's desperate for sentences that don't involve the word "potty." Perhaps she has big news she's dying to share. Maybe she has moved heaven and earth to meet with you, or declined other offers. Or maybe she just hates rejection—who doesn't?)
2. Too many choices create chaos. In your brain. (As if there isn't enough going on in there.) When you're constantly weighing A versus B (and sometimes C and D), wondering which activity will render you the most entertained or rested or productive, soon you start second-guessing yourself. Did you pick wisely? You view the world as a never-ending, high-end buffet—but over time, everything can lose its appeal, even the crab legs. Or you become so paralyzed by possibilities you wind up sitting home with your BFF, Netflix. Only you can't decide what to watch.
3. How about a headcount? You're hosting a dinner party, the kind where you set the table and splurge on wine that costs more than 10 bucks a bottle. But figuring out how much Merlot you need is nearly impossible when faced with inevitable eleventh hour regrets. My husband and I have two categories of friends: those who show and the catch-them-when-you-can types. We love them all, but guess who gets more invites to a sit-down supper?
4. Seeing a well-considered schedule through creates a sense of accomplishment. Forcing yourself to fulfill an order makes you better at setting boundaries and knowing your limits—before you accept a summons. Still, you misjudge sometimes. Why the #&!* did you agree to a dinner date after the office's all-day sensitivity symposium? You're facing an unprecedented level of exhaustion, but chances are, your date is tired, too. You owe each other a measure of follow-through. And you've both gotta eat.
5. Your friends are not commodities. Networking has its place, but authentic friendship is becoming a lost art. Skipping out on a potential client would be unprofessional, but standing up those who indeed like you is unkind. Your circle of friends may not be able to help you get ahead, but that's not the point—they are life's dessert, not veggies. Pause and ask yourself why true connection is an afterthought. Experiment with making relationships top priority, and reap the rewards. You might end up the richest man—or woman—in town.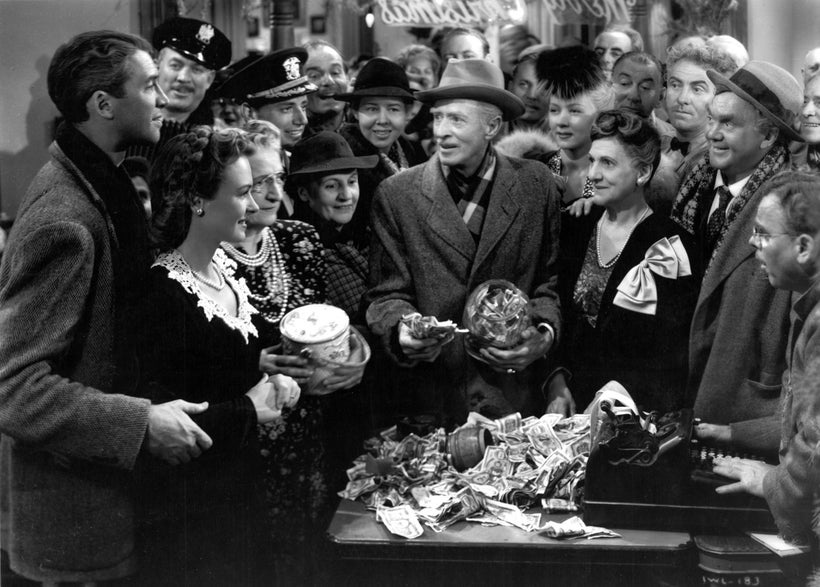 REAL LIFE. REAL NEWS. REAL VOICES.
Help us tell more of the stories that matter from voices that too often remain unheard.
This post was published on the now-closed HuffPost Contributor platform. Contributors control their own work and posted freely to our site. If you need to flag this entry as abusive,
send us an email
.