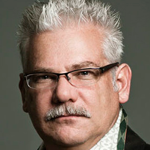 By Singularity University adjunct faculty Mark Hatch, who is CEO and Co-Founder of TechShop and author of the Maker Movement Manifesto: Rules for Innovation in the New World of Crafters, Hackers, and Tinkerers from McGraw-Hill.
Driven by the exponentially increasing power, ease of use and reduced costs of "making," along with a renewed interest in experiencing making, the Maker Movement is beginning to have a surprising impact in the US and around the world.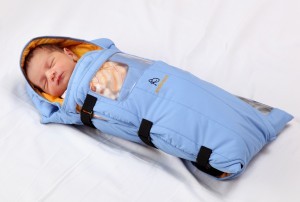 How, one might ask, does this Maker Movement, emerging out of the left coast, with its eclectic "Maker Faires," change the world in a meaningful way?
Though a more complex topic, the Maker Movement can be reduced to this simple reality: it is democratizing making. Sure, making includes simple electronics, quilting, all the handmade things one can buy on ETSY.com or download from Thingiverse.com and print on a home 3D printer ... but it also includes creating access to industrial manufacturing tools used to prototype and manufacture world class innovations.
As the CEO of TechShop and author of The Maker Movement Manifesto, I sit at the apex of activity that is not only creating interesting art, t-shirts, bracelets and other small personally produced items one might see at a typical swap meet, but I have seen the development of many new products that have begun to change the world. Each of them was started because of cheap access to the powerful tools of the industrial revolution combined with a platform (makerspace) designed to encourage their success.
Briefly, a very well equipped makerspace, like TechShop, has all the tools you need to make almost anything in the world. These include 3D printers, laser cutters, mills, lathes, computer numerically controlled (CNC) machines, a complete metal shop, wood shop, plastics and electronics labs, textiles lab and the space, training, and environment designed to enable you to make whatever you want.
Leveraging the technology driving CNC tools, robotics, and easy-to-use software like 123D Make from Autodesk, along with a renewed interest in hardware, an explosion of new hardware startup companies have become successful. Here are a handful I'm aware of that have either come out of TechShop or another makerspace.
Have you heard of Square? The little white fob you put on your smart phone or iPad to turn it into a credit card terminal? The original prototypes were all done at TechShop in Menlo Park, Calif. In fact, Jack Dorsey (of Twitter fame) and his partner, Jim McKelvey, were turned down by the VCs in the Silicon Valley until they had a functioning prototype. Square will do more than $15 billion in transactions in 2013. The business has over 400 employees and was valued in September of last year at $3.2 billion. Most importantly, Dorsey and McKelvey opened up the merchant banking system (the ability to take credit cards) to a huge underserved population of merchants and sole proprietors across the US.
Have you heard of Embrace? It is an infant incubator blanket on track to save 100,000 babies around the world in the next five years. Jane Chen and her team, as part of a student project at Stanford, used our location to do the design and fabrication work needed to prepare for commercialization. Embrace now counts GE as a distribution partner, and Jane was named a top social entrepreneur by the World Economic Forum.
Coming out of the 3D printing trend, Bre Petis launched MakerBot, a line of affordable desktop 3D printers, out of a hackerspace in New York. Five years ago, Bre was a junior high art teach in Seattle. Just recently, he sold MakerBot to Stratysas for over $400 million.
More examples? Clustered Systems launched the world's most efficient data-cooling center system and licensed it to Emerson Electronics; Solum has raised close to $20 million in VC funding with a system that will help reduce the amount of fertilizer farmers use (and was named a top five agricultural startup this year). BioLite launched an incredibly efficient wood-burning stove that won an industry award for reducing the amount of CO2 these types of stoves tend to emit. DripTech launched the world's cheapest drip irrigation system designed for poor arid parts of the world.
Any one of these innovations would be considered an amazing success. Combined, they demonstrate the hugely disruptive nature of democratizing access to tools, training and knowledge that is at the cornerstone of the Maker Movement.
The question is no longer, "Will the Maker Movement change the world?" Rather, "How will it change it next?" and "How do you want to change the world?"
Popular in the Community