It is an ongoing joke among my friends and followers on social media that more often than not, I am without makeup, hair in a top knot. It's almost September and the last Instagram photo I posted with my hair down and a touch of mascara on was in May. 
I could make excuses and say I don't have the time or patience to make myself up before I leave the house. I could also admit that I only really leave the house to workout; but the truth is I just don't know how to properly choose or apply makeup. 
When I told my friend Jamie Greenberg, makeup artist to stars like Kaley Cuoco, Tracee Ellis Ross, Jordana Brewster and Chelsea Handler, about my lack of skills she called me ridiculous (rightfully so) and agreed to prove to me that it puts more effort into looking like I don't care than it does to learn (and apply) basic makeup skills.
So on a random Tuesday, I nervously met Jamie in Culver City, wearing absolutely nothing on my face, neck or lips, to see if she could work miracles.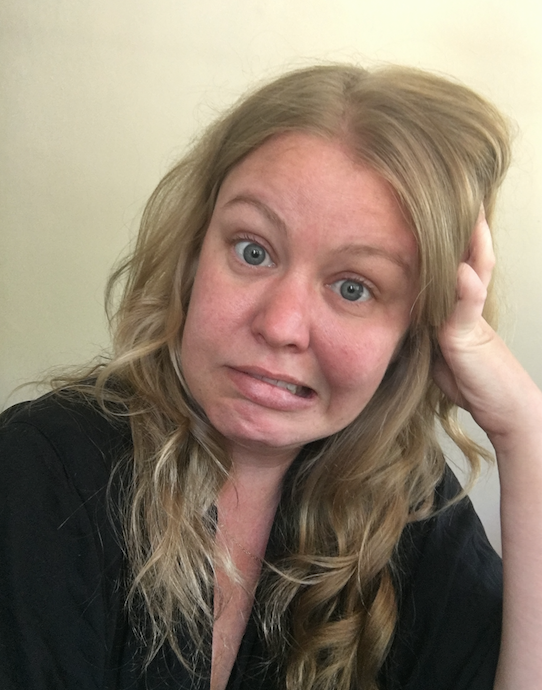 Of course when I walked in, she looked beautiful which made me feel both insecure about how I looked but also excited about what she was about to teach me. 
Abby Draper: I know nothing about applying makeup and to be honest, the thought of taking so much time every day to do so is exhausting just to think about. 
Jamie Greenberg: I'm not like, '10 steps to the perfect contour' I'm more, '5 steps to get out of the door.' Since you don't wear makeup now, I'm going to show you how to still look natural, just with an even skin tone, a pop of the eyes and a bit of a glow. 
AD: Perfect, I could use a bit of a glow. 
JG: We all could, girl. Do you use any serums, lotions or creams now? 
JG: Philosophy is great and you don't have wrinkles, so it's definitely working. It's important, though that you add a serum to hydrate and nourish your skin. Put it on in the morning, refresh with it during the day when your skin is tired and cover yourself in it before bed. When you go to bed you should look like you are covered in Crisco.
JG: Next, you should fill in your eyebrows. You actually have great eyebrows so you don't need much. 
[Authors note: I made her tell my followers on Snapchat that I have great eyebrows and no wrinkles because I've never felt more complimented in my life.] 
I'm going to use Anastasia brow powder in Taupe and a Laura Mercier flat eyeliner brush. I will do one eyebrow and I'll let you do the other so you can do this at home. We'll do that for each step ― I do one, you do the other. 
Jamie showed me how to angle the brush to round out my eyebrows. I was nervous about this because it felt like an unnatural leap from wearing nothing to filling in my eyebrows, but it was very simple to do and subtle on my face. 
JG: Do you curl your lashes? 
AD: Do you think I curl my lashes? No. 
JG: [Laughs] This is a really easy way to make your eyes stand out before putting anything on them.  
Jamie showed me how to hold the lash curler before using it on my eyelashes. She pressed down and counted to ten with my lashes in the curler. Seemed easy enough. 
It wasn't. For me, anyway. I tried, and failed, squeezing my eyelid as opposed to my lashes. After some practice, I have this down but it was an acquired skill for sure. I think anything that close to my eyeballs freaks me out. 
JG: See how that changed your eyes in less than thirty seconds? Okay, one of my new favorite things is this Maybelline Color Tattoo pencil. It's an eyeshadow cream that lasts all day and takes like a minute to put on. Anyone (even you) can do this. 
Jamie applied the cream, in chocolate, to my left eyelid and I did the right. She wasn't kidding, this was very easy and I love how it looked. 
JG: What is your experience with eyeliner? 
AD: Well, in college, I loved it. Probably too much. But since then it's rare that I will wear it, but I have at least put it on before, unlike the rest of this stuff. 
JG: Something that most women don't know is that eyeliner looks best if you apply a powder underneath your eyelashes instead of on top of them. Hold your eye open and rub the flat eyeliner brush right where your lashes start, from underneath. It looks more natural. 
After applying the eyeliner, Jamie showed me the correct way to apply mascara. Because apparently there is a correct way (it's that you start at the bottom and wiggle the brush upwards, btw).
Jamie applied the first half, showing me how to use the brush properly as I'd never applied foundation with a brush, and I attempted the other half. 
JG: Move the brush downward so you're not making the hair on your face stand up. 
[Authors note: I don't have a beard or anything, but I definitely could have gotten my lip waxed before I saw her.] 
After the CC was applied, we topped it off with a translucent powder and a touch of blush before we got to the part of my face I'm most insecure about ― my lips. They are very large so I usually just stick to chapstick. 
JG: You have incredible lips. Like, people in Hollywood pay a lot of money for lips like this. 
All of my insecurities tossed out the window. 
JG: Let's stay light to keep the natural look going. 
Jamie used VIP from Tarte.
JG: That's it! You look beautiful and it was so simple, right?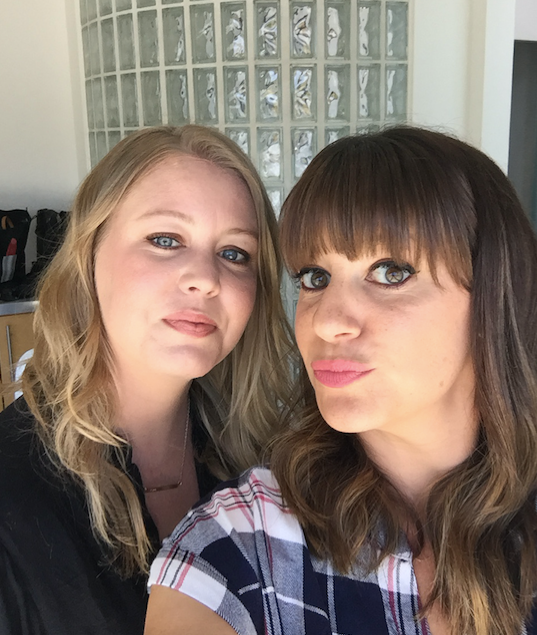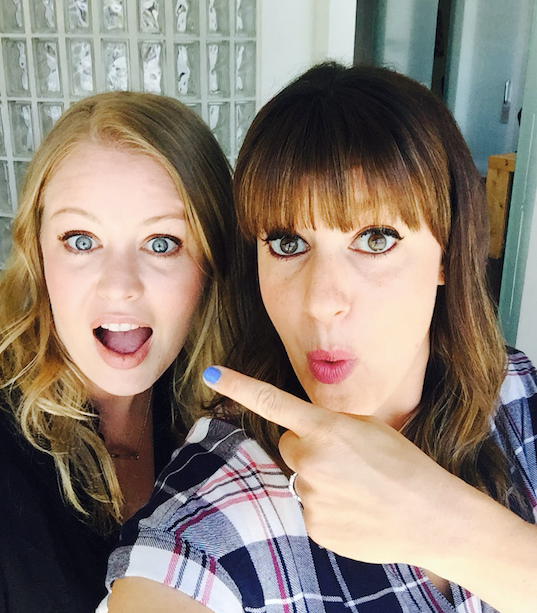 AD: It was. If I were to go out and buy the essentials for myself to wear every day, what would you recommend? 
JG: Here, take these (an eyelash curler, the CC foundation we used with the It Cosmetics brush and the lipstick) and go buy the Maybelline Color Tattoo cream, Nars Orgasm blush in pink or coral, a Laura Mercier flat eyeliner brush, Anastasia brow powder and Laura Mercier translucent powder. 
I went to Sephora on my way home and picked these products up. Since then, I've worn makeup out on several occasions and it has been noticed and complimented every time. 
Learn more about Jamie's tips on her website & follow her on Instagram for cool behind-the-scenes shots with some of her famous clients. 
REAL LIFE. REAL NEWS. REAL VOICES.
Help us tell more of the stories that matter from voices that too often remain unheard.
This post was published on the now-closed HuffPost Contributor platform. Contributors control their own work and posted freely to our site. If you need to flag this entry as abusive,
send us an email
.