It's easy to pick Deirdre Mahon, 58, out of a crowd, especially if she's got her rescue dogs with her: the purple highlights in her own hair compliment the pink pom-pom tails of miniature poodles Lily and Deeva.
Mahon is the founder of Deeva Beauty, a mobile hair and makeup service based in New Jersey that specializes in prom, bridal, and other glamour-themed looks.
What makes each flick of her blush brush so special is the fact that each stroke is one dollar closer to helping an animal in need: a portion of every sale she makes goes to charity, primarily those that help animals.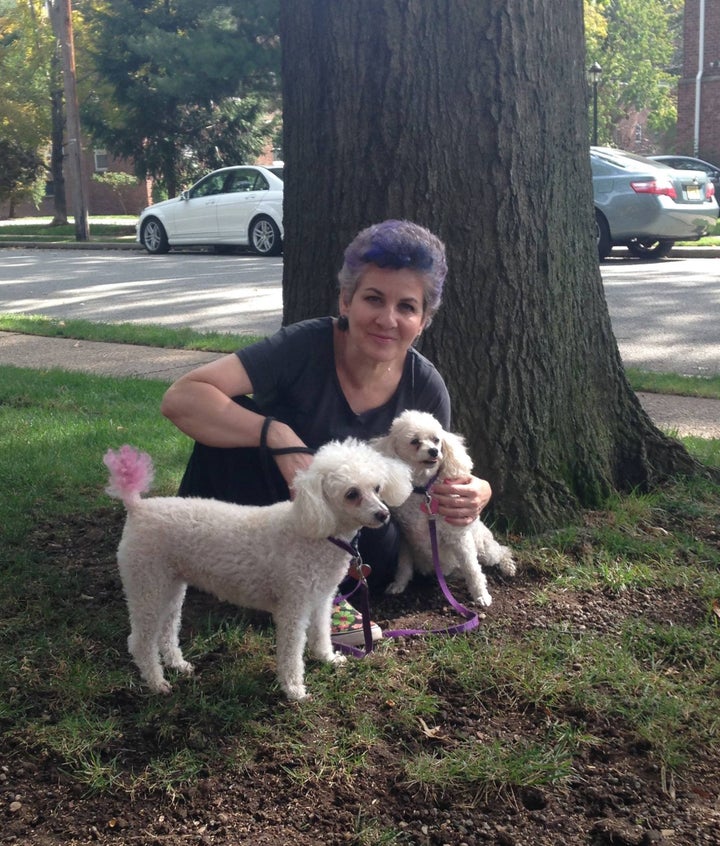 Mahon is just as quick to mobilize her rescue efforts as she is to pack up her makeup tools and hit the road: she didn't think twice about joining her sister, another hardcore animal advocate, to take part in a grueling search and rescue effort after Hurricane Katrina hit New Orleans.
"We were feeding the animals roaming the streets that hadn't been caught yet, so every morning, we filled up the truck with food and water and drive around to the 'stations' that were known for animals having been there," she said.
When she returned back home to Nutley, NJ, people asked her, "How could you do that, I would never be able to see those poor animals, it would make me so sad."
Her response: "How could you not?"
Raised on the Old Hollywood movies, Mahon would marvel at the starlets of the era and all of the glamour radiating off of them. At 18, she attended Robert Fiancé Beauty School in Flushing, Queens to get her cosmeticians license, started working for Estee Lauder, then, Lancôme, and Revlon, and worked the makeup counters at New York City department stores.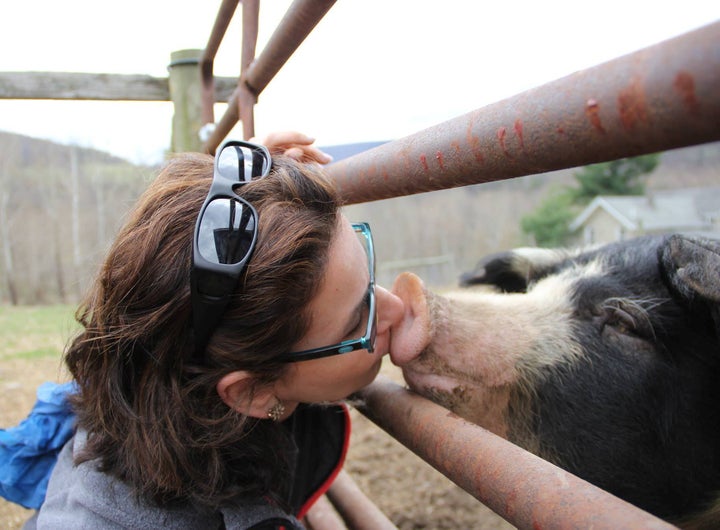 Looking for a change, she did a total 180 and became a receptionist to the infamous Ronald Perelman, which is where she met her future husband, Michael, who was, of course, a fellow animal lover.
"He would shovel snow for disabled neighbors, he bought filet mignon for a stray and cooked it and cut it up for him when we couldn't even afford to eat that ourselves," she recalls. "He would hold Lily and Deeva like they were precious gold."
Michael also struggled with drug addiction, and Mahon, despite her best efforts to help, ultimately got sucked into that dark world with him.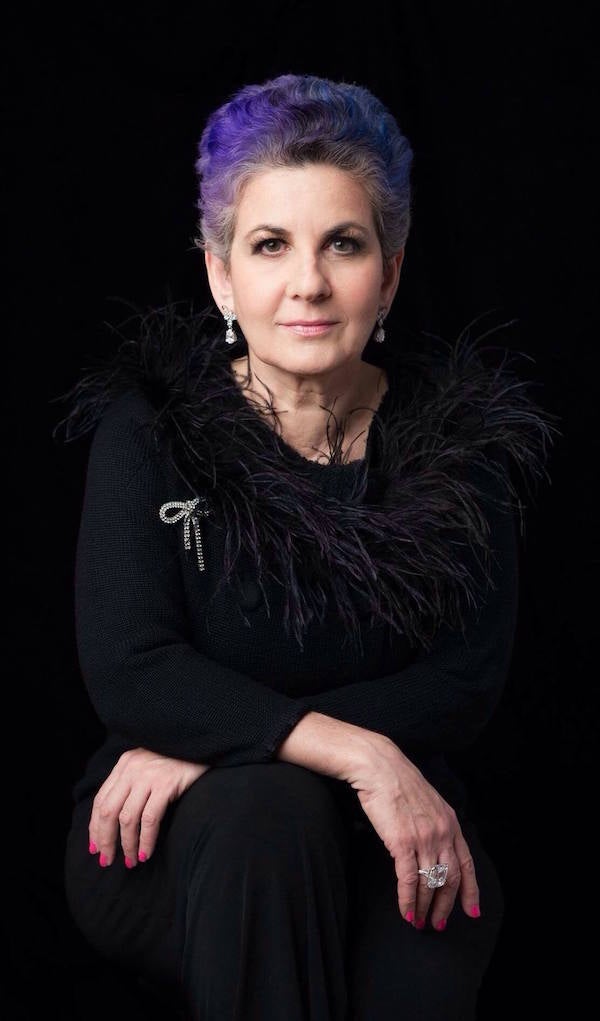 While lost in the throes of it all, there was still a small part of herself that she hung on to. Night after night, at 4am, she watched infomercials from makeup artist Alexis Vogel, whose before-and-after makeovers gave women a great deal of confidence.
"She is still my idol and favorite makeup artist, known for sexy sultry makeup. She's the one who gave Pamela Anderson her 'sex kitten' look, and I wished I could do that," Mahon said.
When her husband died of health complications relating to his drug use, it was Deeva and Lily that got her through it. On some days, they were her only reason to get out of bed in the morning.
"I lived in fear, not of anyone else, but my own demons and self-doubt. I was afraid to go out into the world," she said. "At its darkest it got really bad. You get depressed and isolate yourself from others, your self-confidence goes down."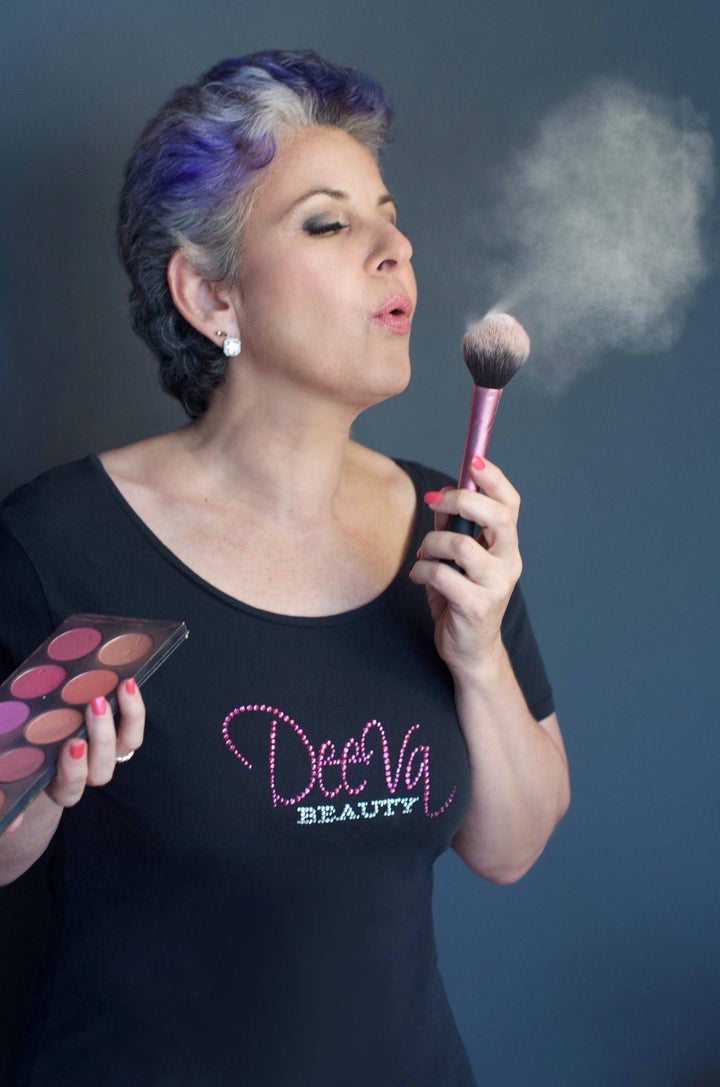 When she finally picked herself up, she decided to set out on a dual mission: to help women feel empowered, and to help abused and abandoned animals who are voiceless and alone.
At 48, with no business or marketing background, she started her business by following a one-woman social entrepreneurship model, picking a cause and making a decision to help.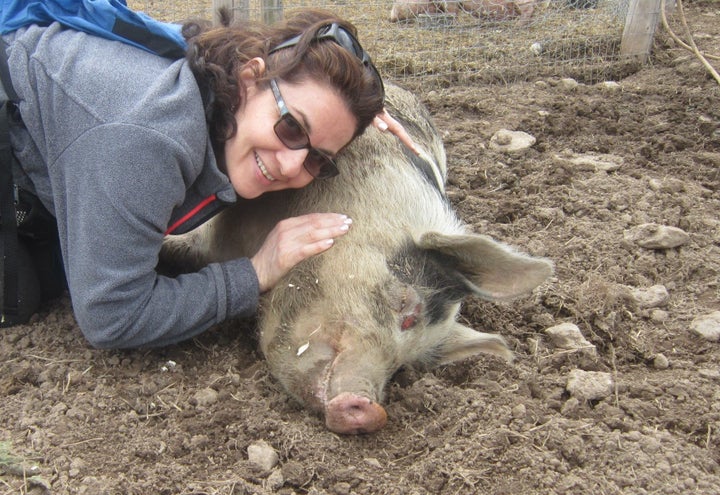 "I make sure to give to the smaller, lesser-known charities, as the larger more well known ones are usually the ones that get the most donations," she said. "I know of a lot of lesser known charities that are hurting for money and do such wonderful work."
As for her thriving beauty business, she believes that confidence can do wonders to change a life, from the inside out.
"When a woman looks at herself in the mirror and says, 'I didn't know I could look like this,' Those are special moments. She walks a little taller, she is empowered, and empowered women leave bad relationships, go back to college, start businesses, and raise empowered daughters."
Leaving the dark part of her life behind her—but keeping it close enough to fuel her passion to give back—Mahon continues to speak for the voiceless, confident, she says, that all life matters.
Related
Popular in the Community