Between dirty brushes, smeared lipsticks and expired mascaras, makeup bags -- which exist solely for the purpose of making us more beautiful -- can get pretty ugly. When left unkempt, a once-organized cosmetic pouch can become a breeding ground for bacteria, dirt and clutter, and it can add a whole lot of stress to your daily getting-ready regime.
Prioritizing regular upkeep of your cosmetic bag or counter as a regular part of your beauty routine will help make your products more accessible and your mornings less stressful.
Below, we present six essential tips and tricks for stress-free cosmetic organization.
The most important step in creating a stress-free, well-organized makeup bag is to get rid of any items that may be past their prime. A few guidelines: Mascara generally should be thrown out after 3-6 months, eye and lip pencils can last up to five years, and eyeshadows can last around two years. Toss lipsticks and lip glosses, as well as foundation and concealer, after two years. Nail polish can last for longer, but if it's getting dry or the colors have separated completely, just get rid of it. Click here for a full checklist.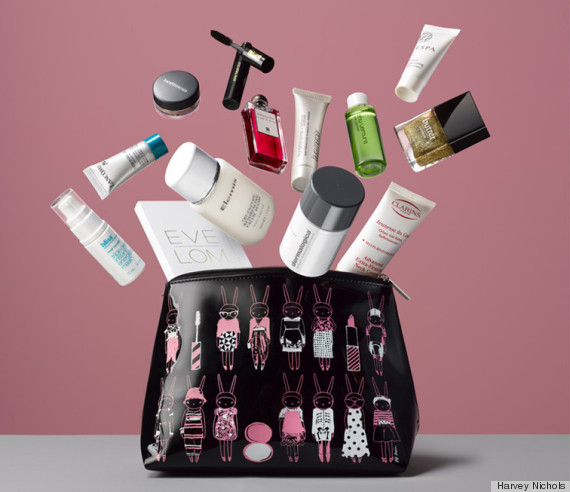 Once you've disposed of expired products, take stock of what you have. Get rid of any products that you haven't used in over a year (regardless of their expiration date). Wipe the rest of your cosmetics clean with a damp cloth and sort by type before putting them back away.
It can be easy to forget to clean makeup brushes, going for months and even years without properly sanitizing the brushes you use on a daily basis. But dirty brushes can become stiff and brittle, and may clog your pores from bacteria and oil. Seventeen's Beauty Department recommends lighting spraying your brushes daily with an anti-bacterial spritzer, and then washing them with baby shampoo and towel-drying once a week.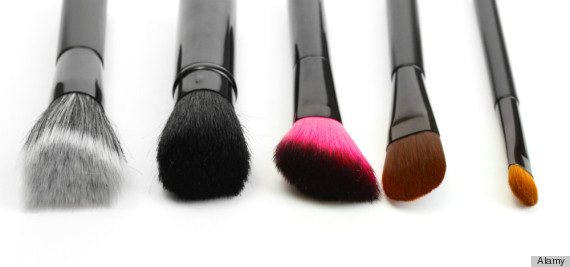 Once you've decided which products are staying and cleaned everything, sort your cosmetics into a clean makeup bag that fits your needs size-wise, or several bags sorted by type. If you have a lot of makeup that you want to keep in one place and compartmentalized, invest in a train case, like this silver case from Sephora.
If you're looking to save space and tired of digging through your makeup bag to find that eyeshadow brush or liner that's drifted to the bottom, consider moving your products onto a magnetic board. Try this easy, inexpensive DIY tutorial to reduce cosmetic clutter in your bedroom or bathroom.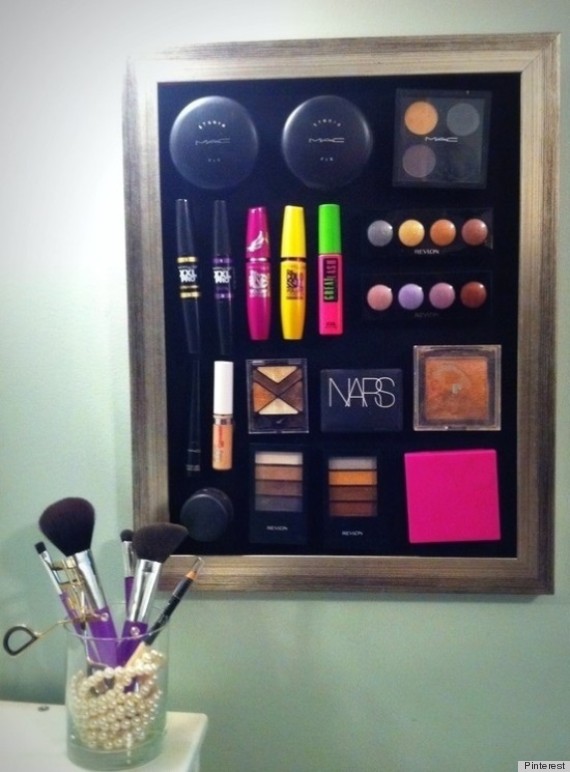 Here's the fun part: Compile a list of your needs and go shopping to fill any gaps in your makeup bag. US News Money recommends investing in quality foundation, concealer and blush, and saving on your eyeshadow, eyeliners and mascara.
What's your best trick for keeping your makeup bag clean and organized? Share your thoughts right here or tweet @HuffPostBeauty.
Some celebs who could use some makeup help: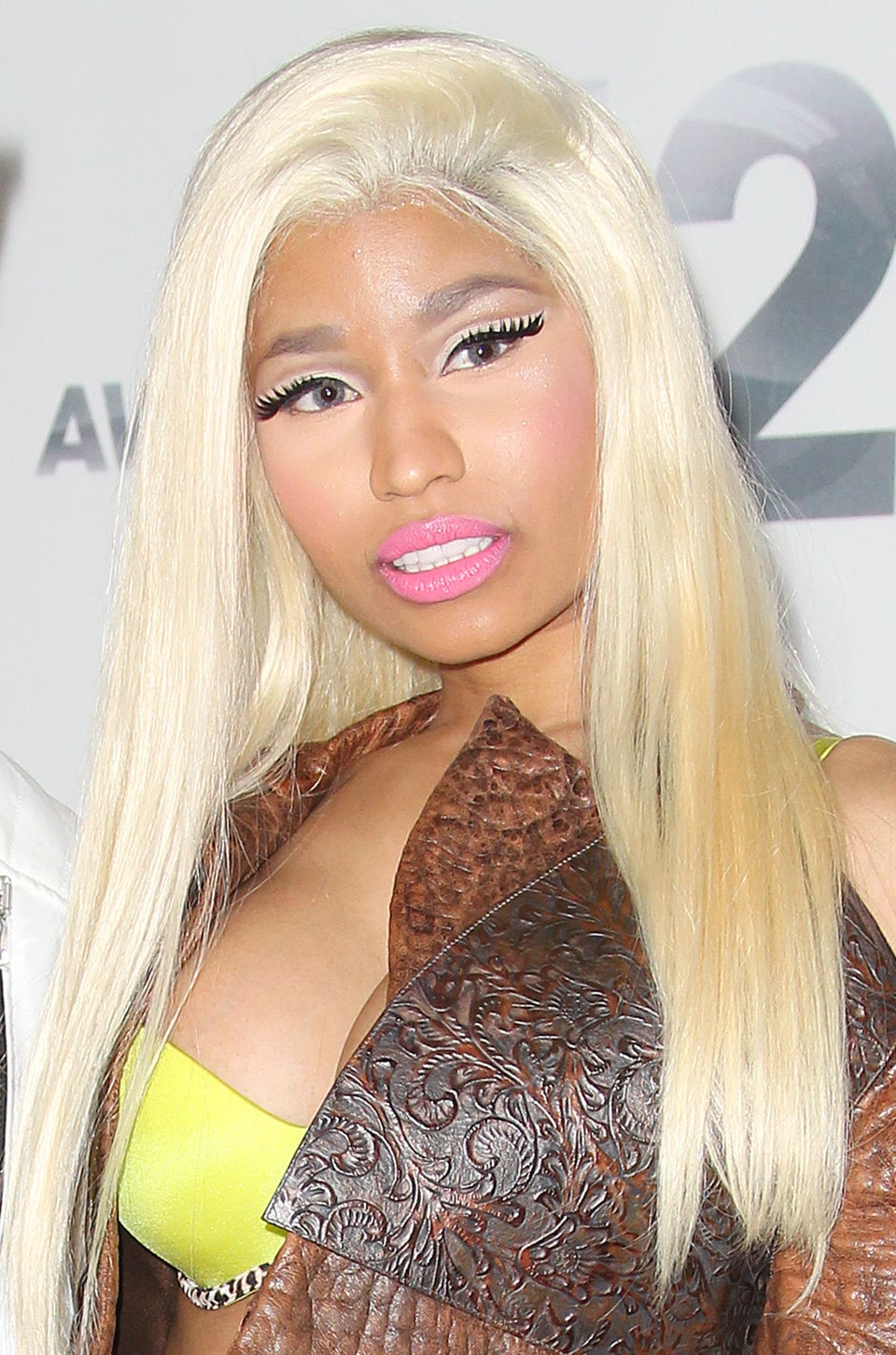 Worst Celebrity Beauty Looks
Want more HuffPost Style beauty content? Check us out on Twitter, Facebook, Tumblr, Pinterest and Instagram at @HuffPostBeauty. (For everything else check out our main HuffPost Style Twitter, Tumblr, Pinterest and Instagram @HuffPostStyle.)
---
Do you have a beauty story idea or tip? Email us at beautytips@huffingtonpost.com. (PR pitches sent to this address will be ignored.)
Related