LuminaStock via Getty Images
Finding the best makeup colors to wear with brown eyes can be overwhelming, largely because there are so many great options that bring out the hue's rich complexities.
Most shades of brown eyes have a beautiful, underlying color that's revealed in certain lighting, according to Sephora Pro makeup artist Amy Suchma. "The most common underlying hues are garnet/red (usually for deeper brown eyes), amber/orange (usually for medium depth of brown) and golden/yellow (usually for a lighter brown eye)," she says.
Suchma recommends considering color theory when determining which makeup colors enhance brown eyes. "On the color wheel, the most complementary color for each hue is located directly across from the targeted color. As a rule of thumb, jewel tones work best for enhancing brown eyes because they have the same depth and richness," she adds.
If you're more of a visual learner like us, scroll down for illustrations by Suchma that paint a clearer picture of the best makeup for brown eyes. You'll see that for deep brown eyes with a garnet/red-orange hue, Suchma suggests using makeup in deep green tones. Try navy, cobalt blue or even a teal/turquoise to bring out the amber/orange flecks in medium brown eyes. And for a lighter brown eye with a golden/yellow hue, opt for violet or purple.

Illustration: Sephora PRO Artist Amy Suchma
Suchma says to use a mix of rich purples and lilacs to give the eye depth. "I love the Kat Von D Interstellar Eyeshadow Palette because the violet shades have gorgeous pearlized finishes that give brown eyes added sparkle," she adds.

Illustration: Sephora PRO Artist Amy Suchma

Illustration: Sephora PRO Artist Amy Suchma
Once you've settled on your colors, apply your jewel tones as closely to the lash line as possible. If you don't want to apply a color all over your eyelid, then Suchma recommends using an eyeliner or just applying shadow on the outer corners of the eye to keep the look soft and subtle.
Colored mascaras such as Make Up For Ever Smoky Lash in 6 Plum are another way to add a subtle pop of color. Applying bronze, copper or gold shadows will also intensify your look without having to use bright hues.
Before You Go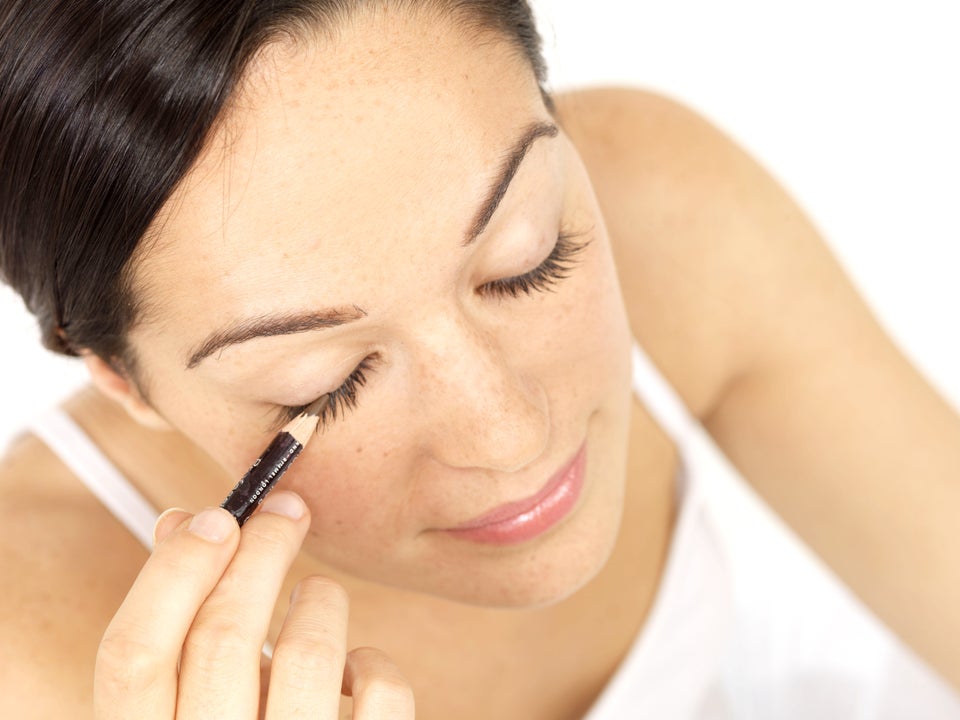 Beauty Tips