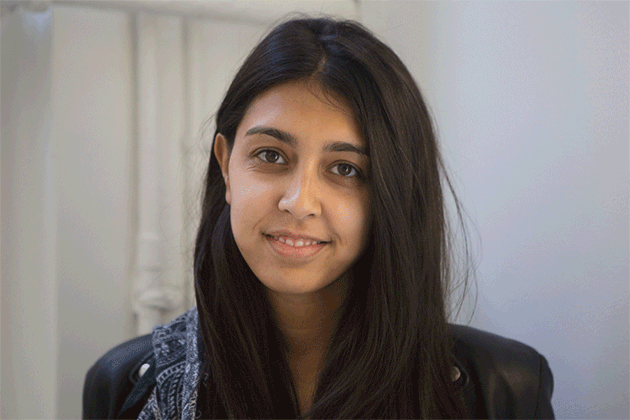 Most of us are in a serious time crunch in the morning and have very limited time to get ready. And for those of us who aren't morning people, we'd rather spend any extra time we have under the covers, not curling our eyelashes. But unfortunately, hitting that snooze button a few extra times won't get rid of the bags under our eyes -- concealer will.
To help us streamline our morning makeup routine, we chatted with HuffPost Live's makeup artist Kari Bauce to find out the easiest products to apply in the morning that will wake up our faces. Behold, four simple steps that will trick people into thinking you're actually a morning person.
1. Concealer. This one may seem obvious, but how you apply concealer is crucial. It should go right under your eyes and it should be applied with a damp sponge. If you use a dry sponge, your concealer will appear too dense and you'll need to apply a full face of makeup so your concealer looks natural.
2. Blush. Most people are inclined to put on bronzer to brighten up their face, especially when they are in a rush, but if you apply bronzer without a full face of makeup it can make you look sallow. If you aren't going to wear anything else, putting a little color on your cheekbones will wake up your entire face.
Women with olive undertones should opt for an orange or terra cotta colored blush, while women with pink undertones should go for a more pinkish hue. Whatever color you pick, be sure to avoid anything earth-toned, as it won't have the same brightening affect.
3. Mascara. If you don't have time to apply eyeshadow, a few swipes of mascara on your upper and lower lids will do the trick. Not only will it open up your eyes, but if you start the mascara at the root of your lashes, it will look like you're wearing a little eyeliner.
4. Lip gloss. This may not seem like an obvious choice if you're in a rush, but lip gloss is the best way to add texture and give your face a fresh, dewy look. While a matte lipstick can be striking, it takes much more time to apply.
Left: Before makeup application Right: After makeup application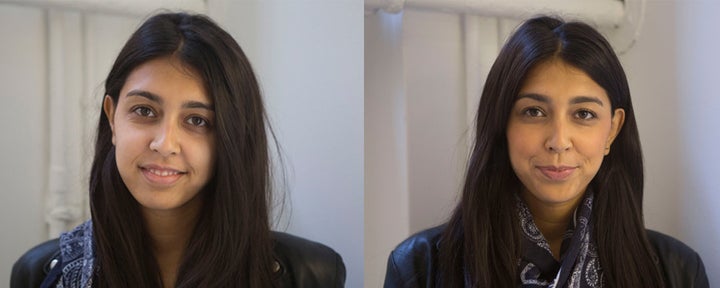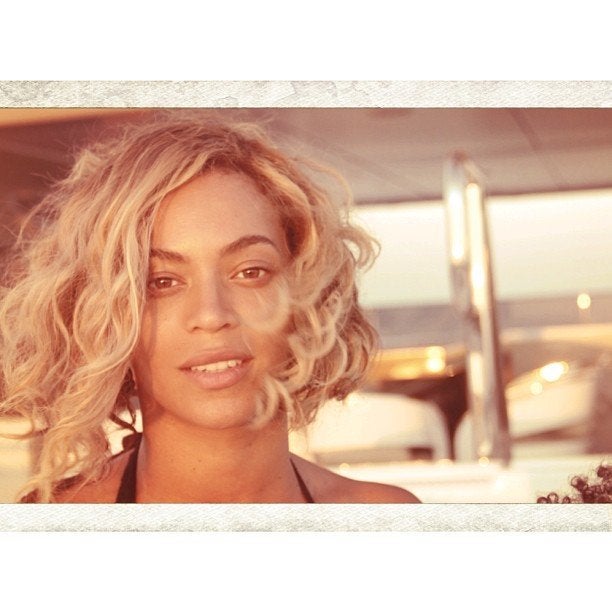 No Makeup, No Problem!