Hundreds of Buddhist monks gathered together in Thailand on Monday, in honor of one of the most important Buddhist festivals of the year: Makha Bucha.
The holiday is important since it honors the day that the Nepali spiritual leader Siddhartha Gautama, who became known as the Buddha, gave his first sermon to 1,250 monks who had spontaneously gathered to hear him. The sermon established the rules of monastic life.
In Thailand, Makha Bucha is marked with a massive lamp lighting ceremony at the Wat Phra Dhammakaya Temple, the world's largest Buddhist temple, located in a province north of Bangkok. Participants form long, straight rows around the golden dome of the temple and participate in meditations. The goals of the day are to purify the mind, to make a renewed commitment to Buddha's teachings and to pledge to do only good in the world.
Scroll down to see images of this fascinating ceremony in Thailand.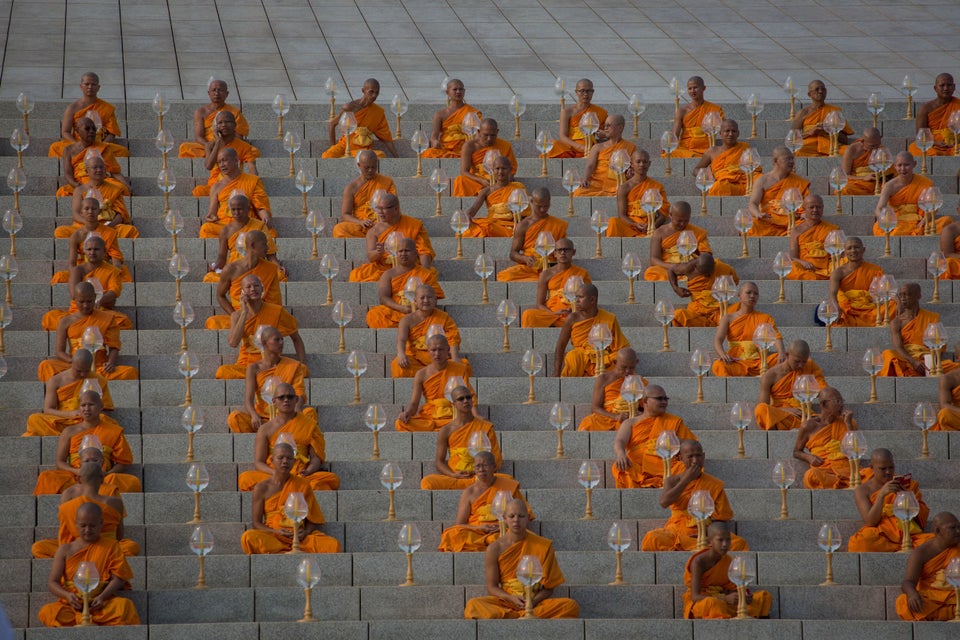 Guillaume Payen via Getty Images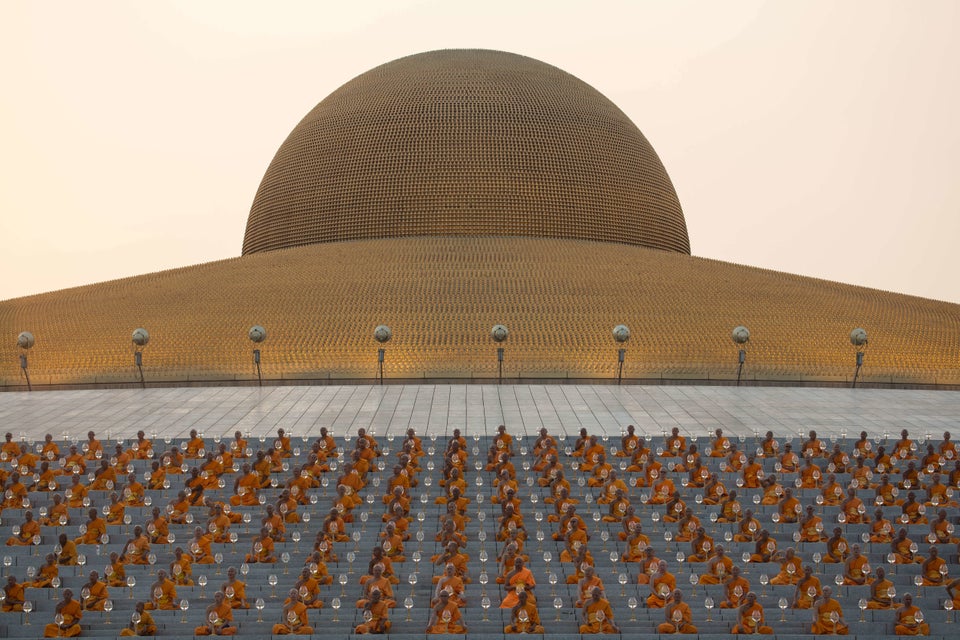 Guillaume Payen via Getty Images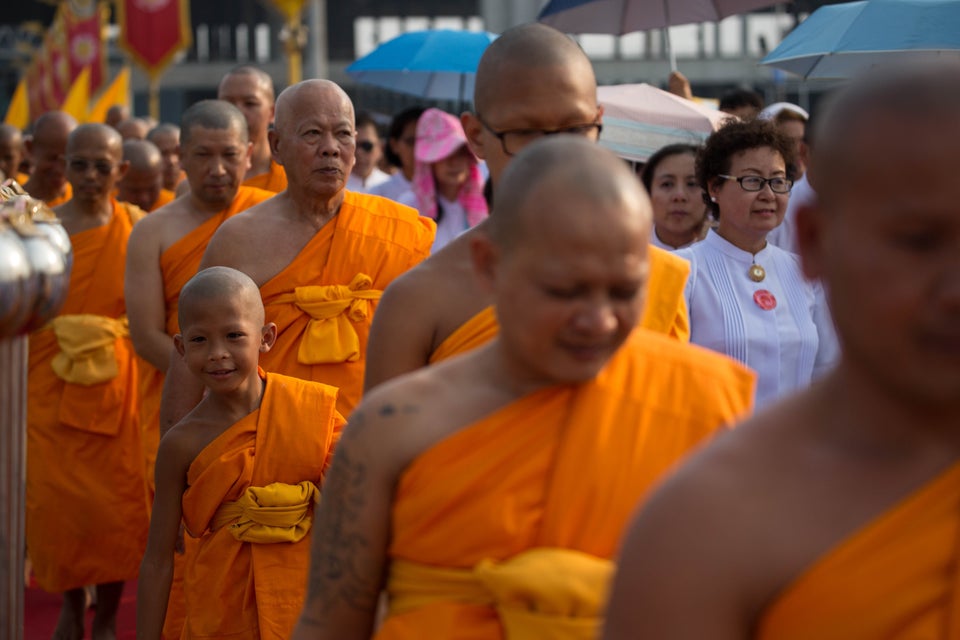 Anadolu Agency via Getty Images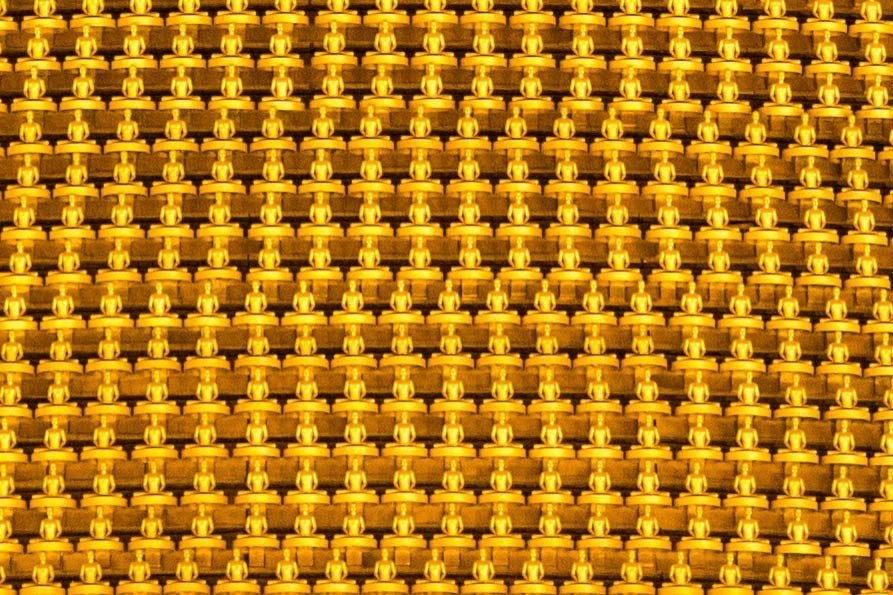 Anadolu Agency via Getty Images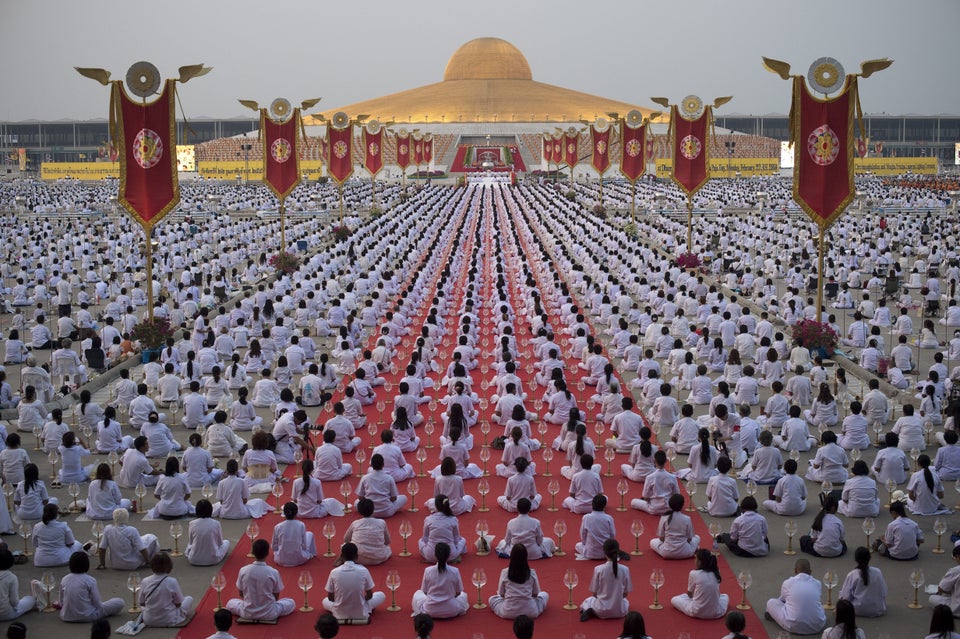 NICOLAS ASFOURI via Getty Images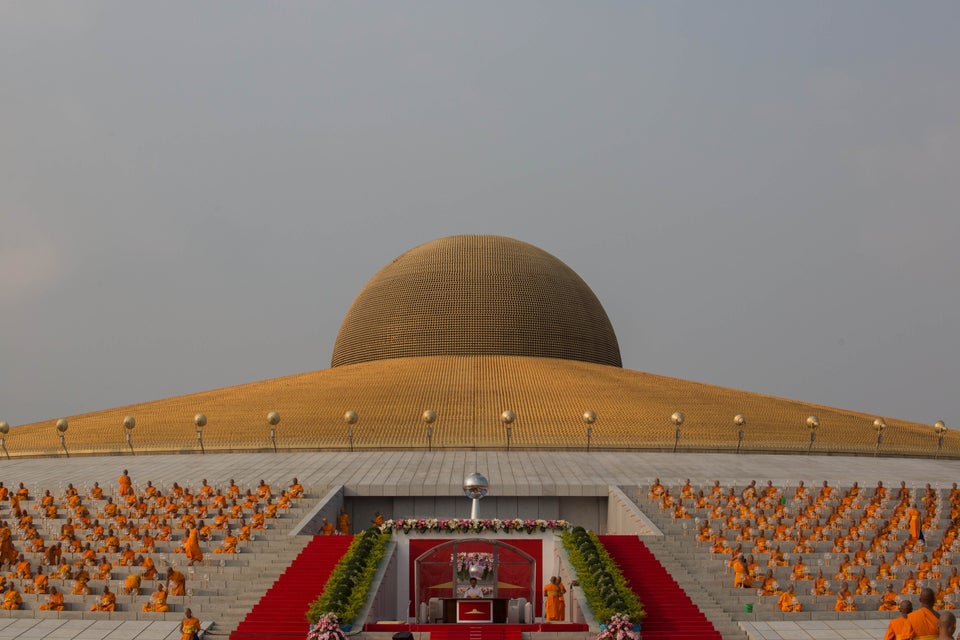 Anadolu Agency via Getty Images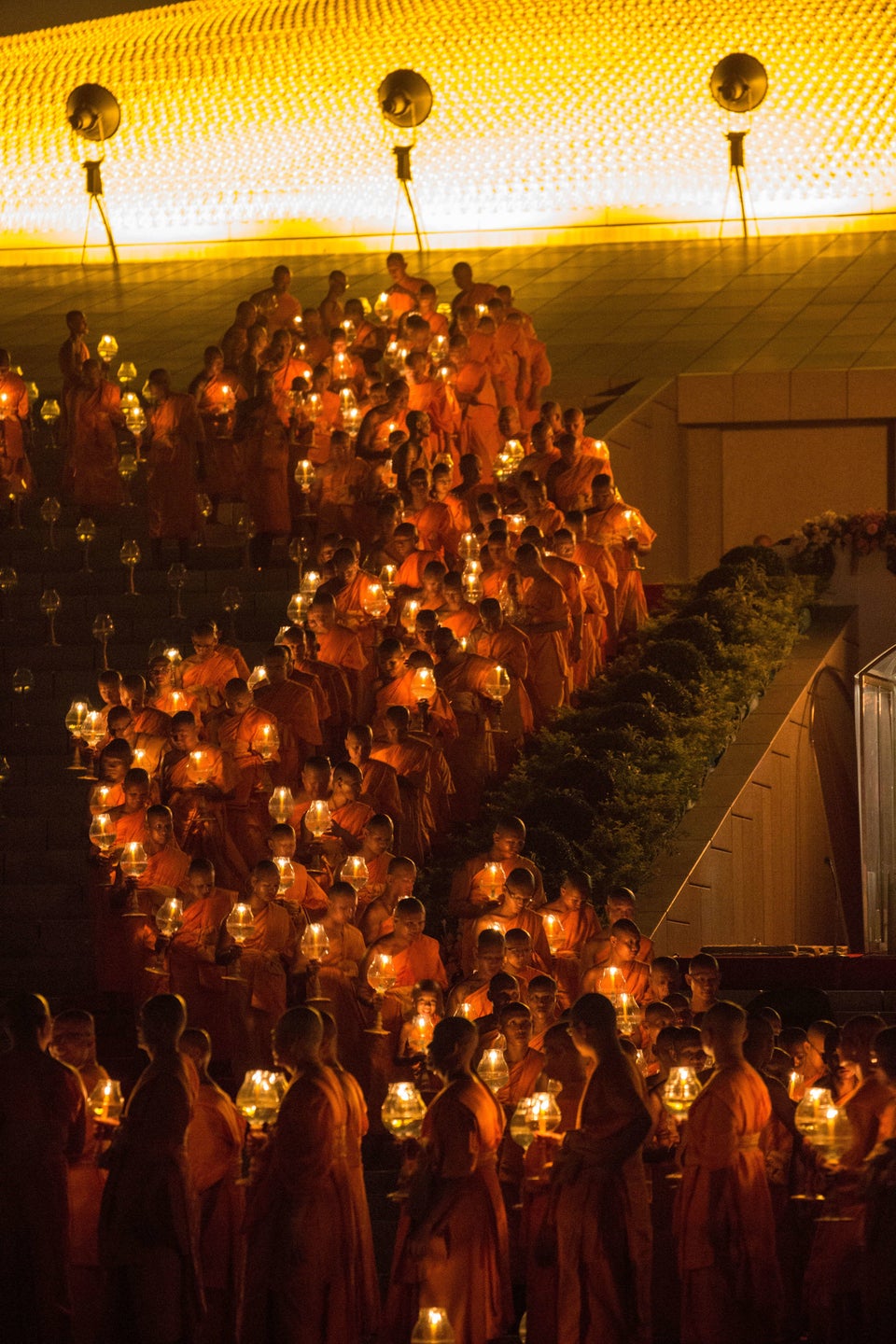 Guillaume Payen via Getty Images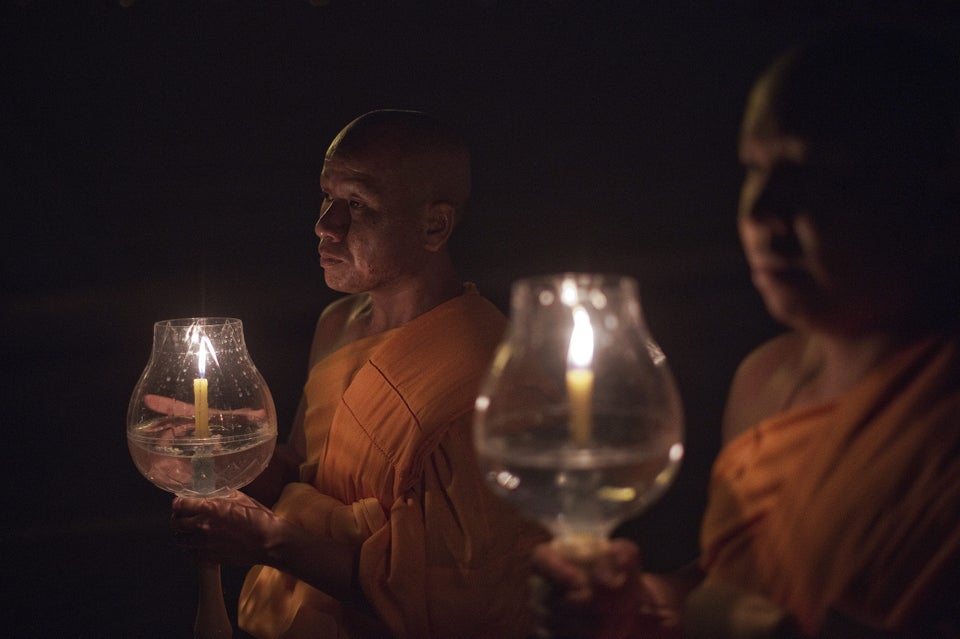 NICOLAS ASFOURI via Getty Images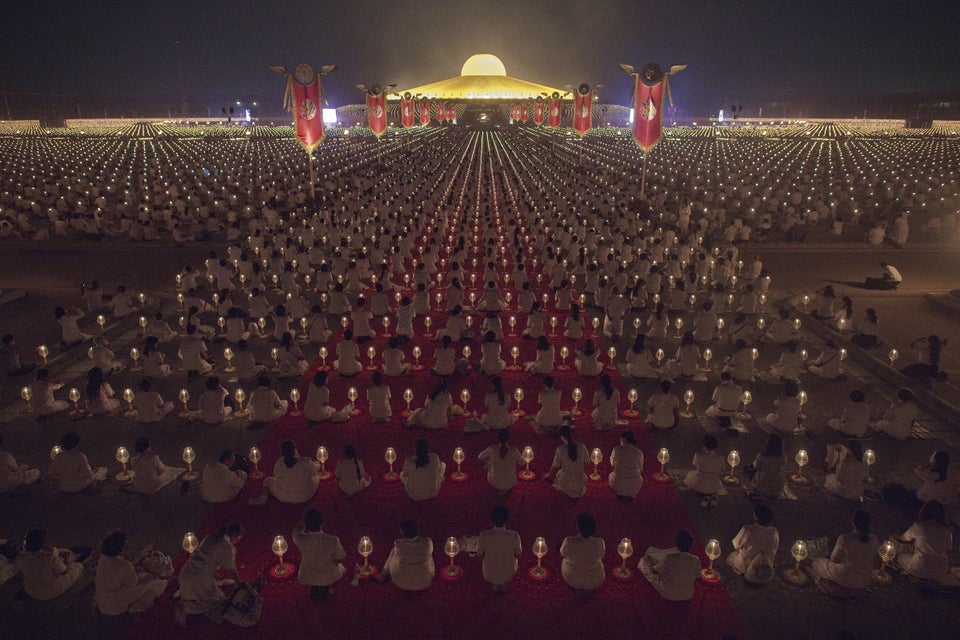 NICOLAS ASFOURI via Getty Images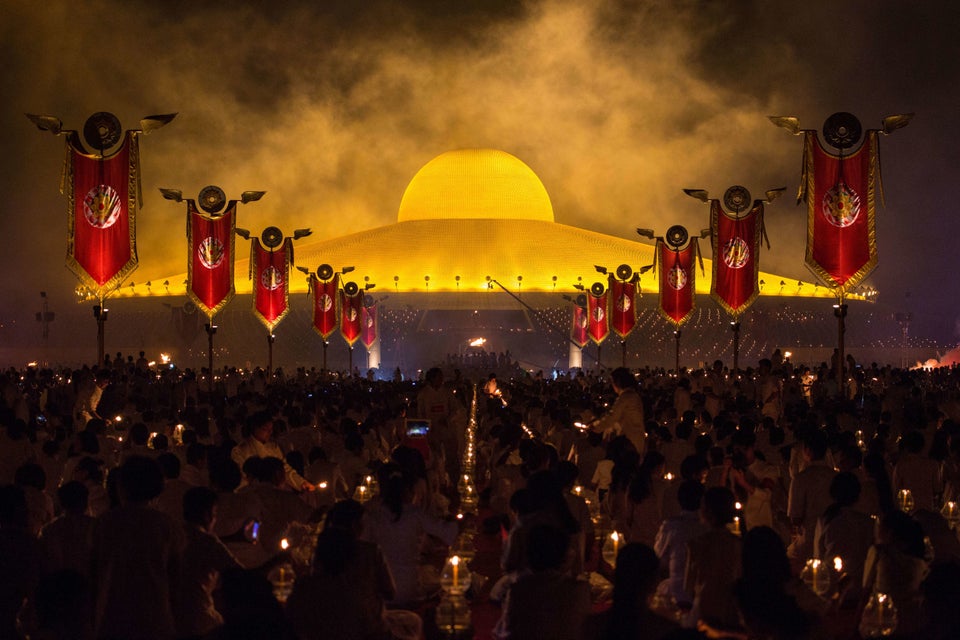 Guillaume Payen via Getty Images