A toy company is taking a step in the right direction.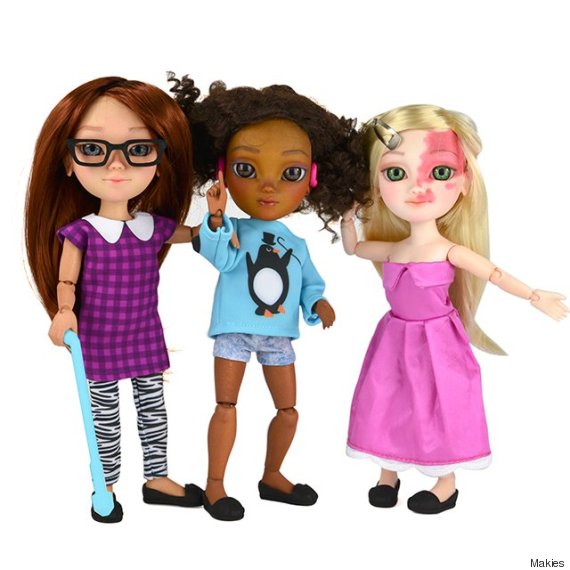 From left to right: doll with walking aid, doll with hearing aid, doll with birthmark.
Inspired by pictures on the Toy Like Me Facebook page of "hand-modified toys" with canes, wheelchairs and other additions parents made to reflect their kids' disabilities, the company has begun designing inclusive accessories, like hearing aids and walking aids, to go with their 3-D-printed, customizable "Makies" dolls
The first wave of products has been produced and is ready to hit the online store, a press release indicated.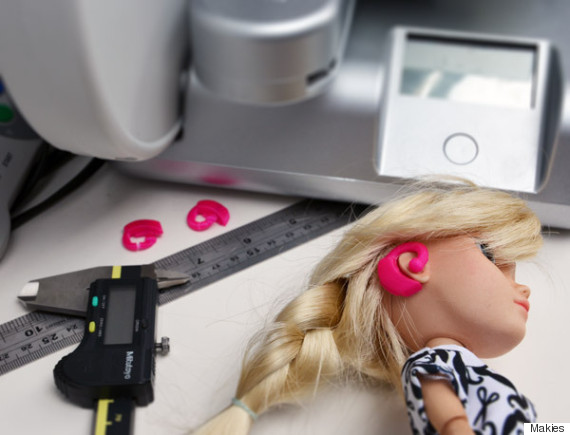 Doll with hearing aid.
The dolls themselves cost around $115.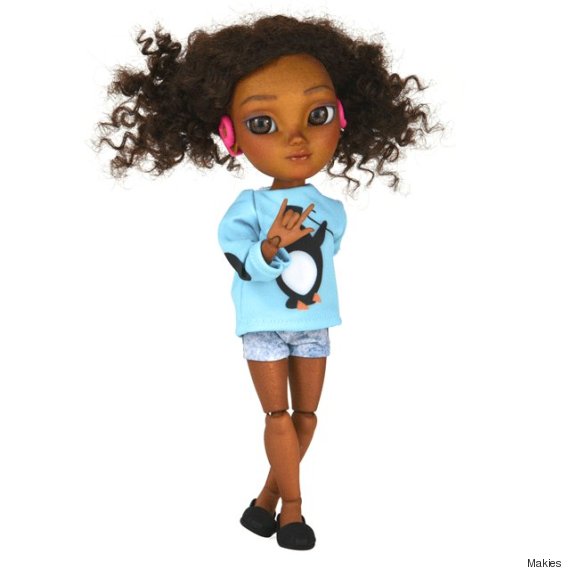 Doll with hearing aid.
"It's fantastic that our supercharged design and manufacturing process means we can respond to a need that's not met by traditional toy companies," he said in a statement.
Other toymakers have also been making an effort to create products that reflect real people. Last year, artist and researcher Nickolay Lamm released the "Lammily" dolls-- a line of dolls that are realistically proportioned. The toys have measurements that represent the average 19-year-old American girl and come with a set of stickers to add marks to the dolls, including acne and stretch marks.
"It can show that you don't have to be perfect," one girl said in reaction to the dolls, in a video about the product.
Before You Go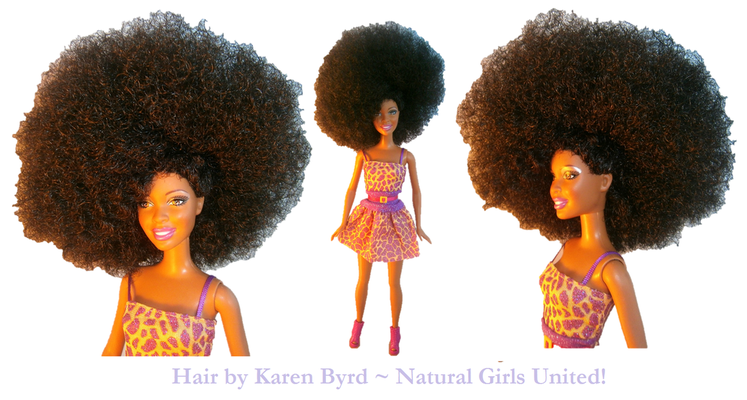 Natural Hair Dolls By Karen Byrd