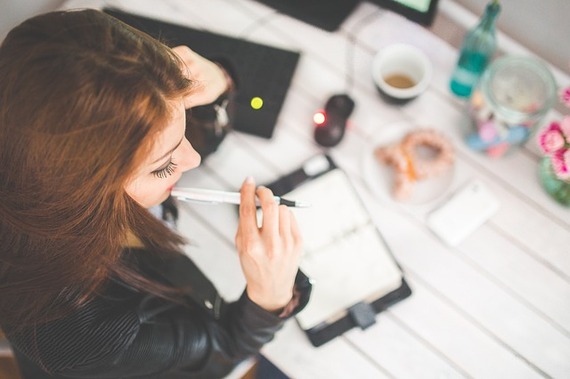 "Are you crazy?" "Are you for real"? These were some of the questions that I got asked (okay, actually I still get asked that every now and then) a lot when I told people that I wanted to quit my legal firm partnership and corporate legal practice of 10 years; to become a colour personality coach & consultant.
At the time I was 32 years old, married with a kid and like any other working adults of my age I had commitments and obligations. Although my lawyer income would surely take care of those commitments and obligations, the thought of continuing as a lawyer no longer appealed to me, and infact I remember the feeling as being "suffocated".
Long story short, I am now a colour personality coach & consultant in MYRYL, a company that I founded, and have been happily doing it for 4 years.
A lot of people who are in the same boat that I was would come and ask me this question - how did I do it?
Here are 3 things I always tell people to consider before they decide to quit their job, make a career change or start a business:
#1 - Get To Know Yourself
Start by getting to know yourself better. Grab a paper and start making a list for each of the questions below:
What are your strenghts?
What are your weaknesses?
What makes you want to [change career/start business/quit job]?
Once you're done with the above, go through what you have listed out and make an honest assessment of the whole thing.
For example: If you find that you're an active person but your current work limits you to a desk job , this could be a reason why you are not happy with your work and thought of quitting. Perhaps, if you were allowed to be out and about meeting clients would it make a difference?
Getting to know yourself is important because it will not only help you identify your characteristics but also learn what sort of job fits your personality and what exactly about work that makes you want to ditch it.

#2 - Have A Masterplan

So, okay you've decided that you want to leave your job and start a business; what next? I notice that people tend to have a lot of ideas in their head about what they want to do (which is great!), but when it comes to the details many struggle with it.
So, here are some of the things that I pondered upon and made them part of my action-list before quitting my job:
Identify what you want to achieve through the business/career change
Identify who can help you achieve this goal, when, where and how you are going to make it happen.
Identify what are the actions you need to take to start making it happen
Identify what are the opportunities and/or threats that you may be facing
Identify the resources that you need to make it happen
How would you know that you've accomplished what you want?
Speaking from my own experience, in the beginning when you want to venture into something new, don't expect people to be giving you high fives for your brilliant ideas or commending you for having the guts to do it.
More often than not, people will try to discourage you from doing it. Friends, family, colleagues, your neighbour, milkman, your cat...EVERYONE! This is probably because they care about you and worry that you're making a mistake.
So, when you are sure about what you want to do, you need to have strong belief in yourself that you can and will accomplish what you want. Sometimes it's better that you keep your dream to yourself to begin with.
Once people see that you've reached your first milestone (whatever it may be), they will start to realise how serious you are about what it is you're doing and start cheering you on.
Shuhada Alauddin is a coach, consultant, speaker & writer at myryl.net where her forte is Personality Development, Colour Therapy & Behavioral Analysis. She is also the creator of "Colours & Career: I Love The Donut; But What Else Is New" training program; to help those who would like to make a career change, start a business or is simply looking for the perfect career path using her colour expertise.
REAL LIFE. REAL NEWS. REAL VOICES.
Help us tell more of the stories that matter from voices that too often remain unheard.