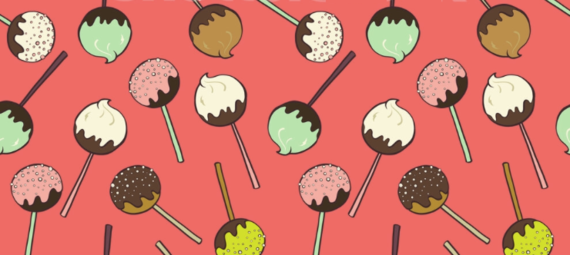 Making a career decision can be hard. In mentoring young professionals, I am frequently asked about how I navigated through my own career. Their questions stem from the understandable desire to make "the best career decision". But often times, making the perfect decision is impossible because there are too many unknowns. You can only make the best decision based on the information that you have.
I am thankful for my parents who let me make tough decisions early on in my childhood. At the age of nine while living in Hong Kong, I had been separated from my mom for three years, and I missed her dearly. One day, I gathered all the courage I could, practiced in the mirror a few times, and told my father that I wanted to move to live with my mother in California. He could have easily dismissed my desire and not done anything about it; but instead, my father listened, even cried a little, and ultimately made arrangements to move in with my mother.
Learning to make a decision at such a young age taught me not to be afraid to go after what I want. You really don't know what you are going to get unless you speak up. Sometimes, all it takes is a nudge in taking the leap of faith and getting the ball rolling. So then, how do you decide if you want to take that leap? The analogy I always use when I make a career decision: "Starting a new job is like walking into a candy store. There are many different choices, but you have to focus on which candies or skill sets you want to take with you after you leave".
In 2004, I was working at Apple and we were launching exciting products such as Mac Mini, OS X, and iMac. I had a fun job. I wrote code for new products coming out of the labs, worked with R&D on prototypes, and traveled to different manufacturing factories worldwide to roll out new products. Yet, I was more fascinated with consumer feedback, how business decisions were made, and how product requirements were developed. I wanted to be a part of the strategic and product decisioning process. So, I decided to quit my job and pursue my MBA.


Starting a new job is like walking into a candy store. There are many different choices, but you have to focus on which candies or skill sets you want to take with you after you leave


Just when I thought my decision was made, I came across an opportunity that I couldn't refuse. During my summer in between job and school, I fell in love with the crew working at Canadian Cancer Society (CCS) in Richmond Hill, Ontario. Both my grandmother and aunt had breast cancer and I wanted to do something meaningful for the community. It all started with a 5k-run fundraiser. But soon enough, I got involved in public relations, youth development, fundraising, and I was ultimately promoted to the regional board. The work was so sweet and rewarding that I took the year off to focus on family and devote my time to CCS.
By the time I graduated from Chicago Booth in 2007, I had different flavors of engineering, tech, and non-profit, and I wanted a taste of running a business. I moved to the east coast where an opportunity at Dun and Bradstreet allowed me to make a business case for creating and running a new line of business for risk management. For the first time, I put on a suit everyday, traveled with the sales team, and met with customers. In addition, I owned revenue and quarterly week-long financial services customer conferences in Orlando, FL. Though the new flavor took some getting used to, just like licorice, I thrived in this new store. I gained respect from my peers, beat forecast, got promoted, and took on ever increasing responsibilities.
Ever since I left the east coast and returned to Silicon Valley, it has been a whirlwind of new candy stores, both large and small. I learned about starting a new vertical at eBay, growing a startup at Trulia, leading partnerships at Yahoo, and now managing a cross-functional business back at Trulia, a Zillow Group brand. My candy basket has a good variety. I have taken my time to try new candies along the way, and now I'm in search of valuable flavors that will make me a better leader in hopes of running my own company one day.
Like I said, no decision is perfect. Make sure you are focused on the candy basket that you are bringing with you. If you only want peppermint candies and to develop deep expertise, then stick with the path that will get you all the peppermint candies you want. If you want to try new flavors, you should work with your manager to figure out the path to develop new skills. If the current store is limiting and not providing the challenges that you need, then you should consider picking up that basket and finding another store that will allow your to broaden your skill set. Focus on what you want to accomplish, take whatever imperfect data you have, deeply evaluate what you are looking to learn, make the best sound decision you can, and create a career full of flavor!