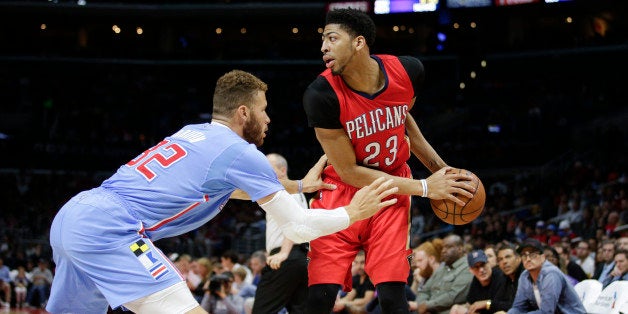 Deciding who gets the NBA MVP award is far from a perfect science. Just ask Los Angeles Lakers fans why Steve Nash received two during his career and Kobe Bryant remains stuck at one.
This year's award, meanwhile, appears to be a two-man race between Stephen Curry and James Harden, both of whom have put together sensational seasons while enjoying team success as well. LeBron James and Russell Westbrook will surely garner votes, but power forward Anthony Davis, the emerging 22-year-old superstar in New Orleans, firmly belongs in the conversation too.
Around league circles, the 6-foot-10 Davis, a Chicago native, is respected to no end. Despite his youth, he is the closest thing to a young Kevin Garnett that we've seen. While posting 24 points, 10 rebounds and three blocks per game, he has led an otherwise ordinary Pelicans team to the coveted 8-seed in the Western Conference playoff race. Just how ordinary? Consider that Tyreke Evans and Eric Gordon are go-to options, Ryan Anderson has been injured much of the year and Dante Cunningham averages 25 minutes. If this award is about most valuable to a team, then Davis belongs at the forefront of the discussion.
We can realistically assume that "the brow" will not win the MVP, but we should consider that his league-leading player efficiency rating (PER) stands at 31.06, more than two points better than Westbrook, who ranks second. In fact, only seven players in NBA history have ever compiled a PER over 30: Wilt Chamberlain, Michael Jordan, LeBron James, Shaquille O'Neal, David Robinson, Dwyane Wade and Tracy McGrady.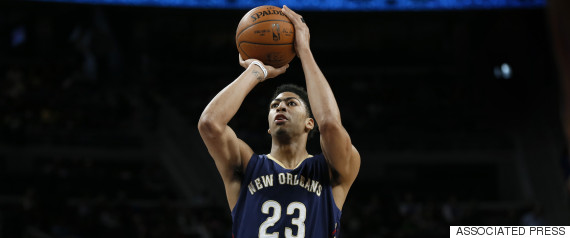 Perhaps we don't properly value or appreciate Davis because his rise as a dominant player has been so recent. Not only has he improved in all three years as a pro, but he's done it quickly. As a rookie in 2012 -- fresh off winning a national championship at Kentucky and being selected first overall in the draft -- Davis was a capable scorer and adept rebounder. During his second year, he increased his proficiency in pick-and-roll, while also becoming a more reliable mid-range jump shooter, according to Synergy Sports Technology. This season, he's done what so few big men are able to figure out, and converted 80 percent from the free-throw line. Nobody in the NBA can defend him one-on-one, either from the block or the high post, and better yet, nobody has blocked more shots two years running -- even though Davis missed double-digit games because of injury.
"I think [my mid-range jumper] was my biggest focus last summer -- being able to knock that shot down consistently from anywhere on the floor," he said about the evolution of his offensive skills. He also discussed how different it's been for him to be recognized in opposing cities and to be game-planned against by other teams. "It's exciting," Davis said. "Their coach is always telling me, like, 'Man, I'm glad he wasn't playing tonight.' It's crazy to hear. I never thought that would be me."
Anthony Davis may not win the MVP this season, but teams prepare for him like he's an MVP. Hardware or not, perhaps that is the ultimate compliment.
Email me at jordan.schultz@huffingtonpost.com or ask me questions about anything sports-related at @Schultz_Report, and follow me on Instagram @Schultz_Report. Also, be sure to catch my NBC Sports Radio show "Kup and Schultz," which airs Sunday mornings from 9 to 12 EST, right here.
REAL LIFE. REAL NEWS. REAL VOICES.
Help us tell more of the stories that matter from voices that too often remain unheard.