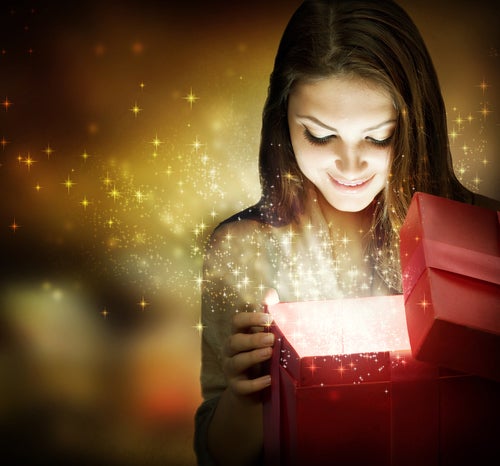 Ways to Make a Difference this Christmas
"What do you want for Christmas?" is the dreaded question that leaves me avoiding an answer. I don't need more things around the house. I don't need more clothes. I've run out of wall space to hang pictures, and I'm at an age that if I want something, I buy it. As friends and family, we want to share the season of giving, but I find myself looking for a new ways to give. There are so many ways to support one another and lift spirits, but I'm always searching for a way to make a difference. This year I've found some ways to give with meaning; some cost very little, some cost time, and some cost a heart of gold.
Letters, cards, kind thoughts and memories cost nothing but are valued as priceless to the receiver. Praise the person with a job that gets very little recognition. In our home, when money was scarce and we'd just gone through a difficult loss, we place a box labeled with each person's name on it. Each one of us were responsible for writing 1-3 sentences about what we appreciated or admired about that person and placed it in the box. On Christmas morning, we each opened our boxes and took turns reading what others wrote. It was so moving, it was difficult to leave the gathering to prepare for dinner.
Make your Christmas Eve or Christmas dinner a table where everyone is welcomed. Invite those you know might be alone. Set up games to play and allow everyone to linger before and after dinner. When we began opening our table to others outside our family, we were surprised at the new friendships we've been blessed with.
Make gifts that are practical. Dry bean soups with seasoning in canning jars means someone tight on money has a meal. Bake cookies and place them in a container with colored frosting and toppings so the receiver can make their Christmas cookies. Pay a bill and place the receipt in a wrapped box for them. For older folks, perhaps purchase pet supplies and a gift certificate from the local vet's office for vaccinations. Make a gift box with job coupons for repairs around their house.
Offer to work for someone so they can spend time with their family. Or babysit for a single parent so they can get out and shop or spend time with friends for the holidays. Volunteering gives a gift to others, but I've found I'm the one that is blessed the most. There are typically organizations within your own city that need help collecting and organizing food boxes, gifts for families, toys for tots and filling wish lists.
Prepare a dozen meals, freeze in containers and give them to those that might not be able to either afford or cook for themselves. For years, my students and I baked hundreds of cookies, packed them in Christmas tins and mailed them to men in the military, took them to the fire stations, and nursing homes near us.
Fund-raising and donating:
There are a wide variety of fund-raising opportunities around you. For instance, this year I supported the boy scouts summer camps by purchasing several hand-made wreaths. Then I gave them to people who a front door gift helped their homes feel more like Christmas—a win-win situation. Gather pop bottles in the neighborhood and use the funds to support a worthy cause like medical bills, car repairs, a food pantry, eye glasses or winter coats.
Drop by your discount store and purchase essential cold weather items like: Chap Stick, gloves, deodorant, Christmas candy, tooth brushes, rain hat, Band-Aids, etc. Place them in a water proof bag and pack your car with several of them. Stock up on coats, hats, warm sweaters, lunches, and sleeping bags donated by friends and family, then walk the streets of town and hand them out. Go in a group, take your children and together be blessed by blessing others. The memories will last a lifetime and set a tone within your heart.
There are many, many organizations that can use your funds as well. One of the special things given to me have been donations in my name to the local senior center, local Meals on Wheels, and
These are just a few of the ways to make your gift giving meaningful. There are thousands of other means. Choose one or as many as you can and include your friends and family by starting a new giving tradition. Celebrate the reason for the season and make it less commercial and more inspiring.
What are you doing to make a difference this year?
Calling all HuffPost superfans!
Sign up for membership to become a founding member and help shape HuffPost's next chapter
This post was published on the now-closed HuffPost Contributor platform. Contributors control their own work and posted freely to our site. If you need to flag this entry as abusive,
send us an email
.