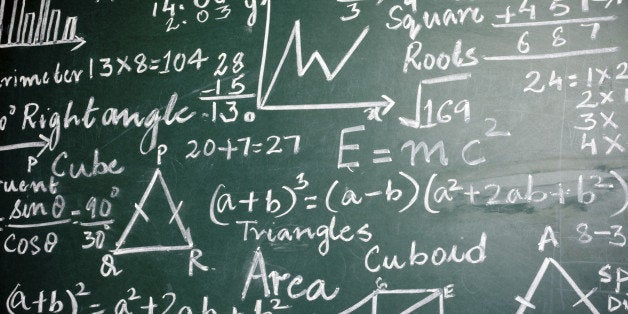 I am a creature of habit. Each morning when I awake the first thing I do is check my email. I reach over and retrieve the iPhone that is sitting on my nightstand and read my email while still in bed. I scan the messages to see if any are from my family or dear friends. Then I read the rest of my mail while I eat my breakfast.
Last week when I opened my email a LinkedIn message caught my eye. It was a request to "please add me to your LinkedIn network." I am connected to over a hundred people on LinkedIn and sometimes secondary connections ask to be part of my network. At first I didn't recognize the name or the photo. A few months ago a similar thing happened and the person who contacted me indicated he was a cousin on my dad's side and he mentioned my grandmother's maiden name. That started me on an interesting journey of discovering familial relationships. This message was different. It began:

Dr. Demeter, In the spirit of Thanksgiving, I wanted to reach out to offer my appreciation. You certainly were that one teacher in my life that most impacted my trajectory. The math skills I picked up in your class have paid dividends throughout my career. Much Appreciated.
-Mike
LinkedIn is a professional network but I still thought it was unusual that he used my title. I was hesitant about accepting his invite because I was unsure it was genuine. I decided to write a short note back, asking him to remind me when and where I had him in my class. In the over 20 years I taught secondary math, I had worked in several cities, schools and grade levels. I left teaching 18 years ago when I moved to the West Coast.
His reply was so heartfelt and eloquent that I could never do it justice by paraphrasing it. I was so touched by his response that I have decided to share it with my readers.
I was listening to a radio program this morning where they were talking about the education system and how a good teacher can have a long-term impact on a student. You came to my mind. So I figured I'd look you up and check in to see how you have been.

I was in your 7th grade advanced math class at Lawrence Middle School (1990). You held everyone to a high standard and were easily my toughest teacher at the Middle School.

As a CFO, my ability to quantify and analyze information is a critical skill set. Even with fancy spreadsheets and calculators I still routinely pull out a piece of blank paper to solve a business issue using straight up algebra.

As for me, thankfully all things seem to be headed in the right direction. I enjoy what I do for a living and have a healthy family. With 3 sons approaching elementary school age, education is a steady discussion point around the house. Hopefully our boys will be as fortunate to sit in a true professional's classroom at some point.

Best Regards,
-Mike
This letter changed my life and has profoundly touched me. As a secondary teacher I have taught in many places and worked with thousands of students. I keep in touch with a few but the vast majority leave my class after we've spent 180 days together and continue on their journeys and I never hear from them again. As a teacher I strove to transmit the elegance and relevance of Mathematics and held my students to high standards, encouraging each to perform to his potential. Yes, I was demanding, but always fair. That is because I believed in my students and the subject I taught. It is extremely rare to get validation from students years later.
The fact that Mike sought me out, and wrote such beautiful words let me know that I had a long lasting effect and touched someone's life. That's amazing! When I shared this with a good friend from college she remarked, "it may be rare that someone writes this, I bet it isn't rare that they feel that way." I am holding that thought close to me. Another friend advised me to xerox the notes and keep them in my car, my purse and home -- for all those times where I don't feel that I am making a difference or am unappreciated.
Thank you Mike for reaching out to me to let me know that I have made a difference in your life. You have made a difference in mine!
REAL LIFE. REAL NEWS. REAL VOICES.
Help us tell more of the stories that matter from voices that too often remain unheard.