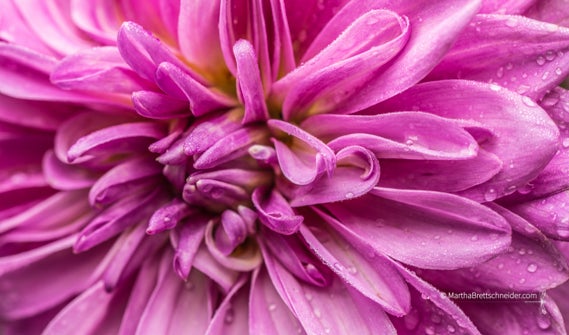 Seven years ago this month, I received a package from Amazon. I opened it and pulled out a clear plastic packet stuffed with shiny blue and white polyester fabric. Fringe and stars peeked through the folds. A Dallas Cowboys cheerleader costume slid out of the envelope into my hands, sent by my girlfriends on the eve of my final reconstruction surgery following my mastectomy in June 2009.
I cried in gratitude for my supportive friends. I cried in gratitude that my cancer was caught early—so early, in fact, that I didn't need chemo and never lost my hair. I felt I had dodged a bullet, and I gave myself credit for having had regular mammograms that provided the baseline history to detect changes.
I took my perky new plastic breasts and ran for the hills, never associating too closely with the survivor community since my Stage 0 ductal carcinoma in situ (DCIS) diagnosis gave me a bit of an inferiority complex. Some people don't even put DCIS in the category of "real cancer," even though my biopsy revealed that my three malignancies were high grade and aggressive.
Looking back, I know I felt just a little holier than thou with my responsible mammogram history. Based on my biopsy results, early detection may have saved my life. All that was required (or at least recommended) was to snip that pesky cancerous breast off my body. Needless to say, this proved to be a much bigger deal than I had anticipated, but at least I was alive.
Over time, however, I met or heard about more and more women (and men) who had been just as "responsible" with their health as I had been and were still being hit with metastatic (stage 4) breast cancer (MBC). MBC is the spread of breast cancer to other parts of the body, usually the bones, liver, lungs, and/or brain.
MBC is the breast cancer that kills, and it does so almost 100 percent of the time. Unlike other types of breast cancer, there is no cure for MBC.
Wash the Pink Off Your Glasses and Focus on the Statistics
· In the United States, someone dies from breast cancer every 14 minutes. Despite all the money that's raised by breast cancer awareness campaigns, this number hasn't changed significantly in nearly 40 years.
· 30% of all breast cancer patients will eventually develop MBC.
· Almost 100% of patients who metastasize will die from MBC.
· Only 2% of research funding from the popular breast cancer campaigns goes to MBC research.
As we hide in the security of our fuzzy pink blankets each October, consider this from METAvivor President CJ (Dian) Coreliussen-James:
People do not realize that metastatic breast cancer is widespread and deadly, and that it strikes on a whim and takes 41,000 American lives every year. Survivors think they are safe because they are 5 years out … or were diagnosed early … or were told they are 'cured,' but MBC plays by its own rules. People diagnosed at stage 0 as well as 30-year survivors can and do metastasize. You feel great one day and the next day learn you have MBC. Your life can change that fast.
How to Make a Mindful Contribution to MBC Research
Let's be honest. You really have no idea where the proceeds of most of your pink ribbon purchases end up. How often do you ask before you buy? But you pay anyway, telling yourself that you're doing your part. Maybe, maybe not.
October 13th is Metastatic Breast Cancer Awareness Day. How about honoring the 41,000 lives that will be lost to the disease this year with a direct contribution to MBC research?
METAvivor is the only organization that solely funds MBC research through a scientific peer review process. One hundred percent (100%!) of donations and fundraiser proceeds goes into MBC-specific research grants. METAvivor is a 501(c)(3) non-profit organization and as such, all donations are tax deductible.
As I ponder the MBC statistics, I feel compelled to apologize to the stage 4 breast cancer community for my lack of knowledge about MBC. I want to apologize for not having informed myself sooner, even as a breast cancer survivor myself. I want to apologize for thinking it was somehow inappropriate or inauthentic for a Stage 0 survivor to speak out on behalf Stage 4 patients. I am with you now.
Calling all HuffPost superfans!
Sign up for membership to become a founding member and help shape HuffPost's next chapter
This post was published on the now-closed HuffPost Contributor platform. Contributors control their own work and posted freely to our site. If you need to flag this entry as abusive,
send us an email
.