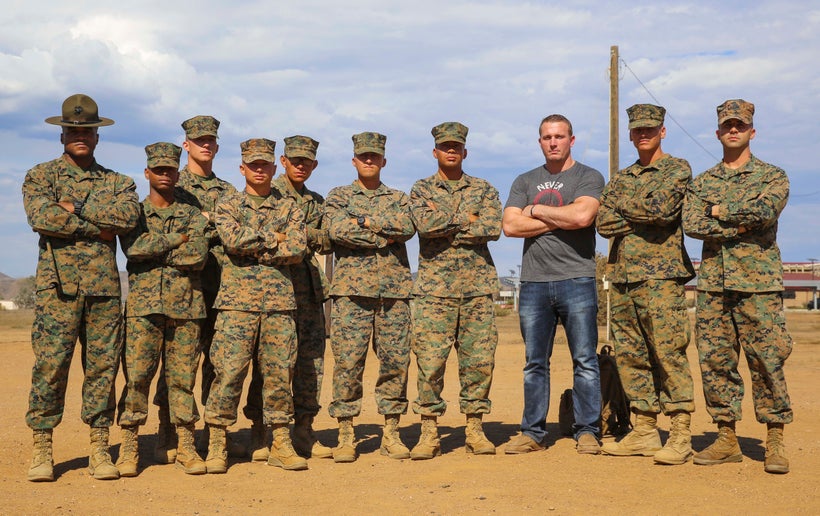 Despite what popular culture would lead you to believe, it is hard to make generalizations about veterans as a group. Each unit I trained or fought with was a miniature and dynamic cross section of the diversity in America – the young men and women who hailed from East Texas ranches or New York's boroughs, the kids who'd grown up on surfboards in California or four-wheelers in Georgia and those who'd been raised on coastal Louisiana's Cajun spices or Colorado's fresh mountain air. Some of them had grown up accustomed to the proverbial silver spoon, while others rarely had two nickels to rub together. These are men and women who saw themselves serving for a single enlistment and also those who dreamed of a 20-plus year military career.
But despite the vast array of unique backgrounds, it seems to me there are a few fairly universal traits amongst our veteran population. It's hard to say whether these traits are innate, drawing them to serve, or simply ingrained into them by way of their training and service. Whether nurtured or by nature, veterans tend to be team players, relentless in pursuing their goals.
Veterans are also patriots. This time of year, as families across the country post waving flags in advance of their Independence Day barbeques, as supermarkets set out red, white and blue picnics and roadside stands pop up to sell roman candles and sparklers, it's easy to spot the spark of patriotism that flickers in all Americans. It's one of my favorite times of the year, watching Americans come together to celebrate our country, our national ideals, our uniquely American spirit.
But as much as I enjoy seeing Americans' love for America on display, I can't help but note that the veteran brand of patriotism is more than a waving flag. It runs deeper than removing your cap and standing up a little straighter when you hear the first strains of The Star Spangled Banner.
It turns out that even after hanging up their military uniform for the last time, veterans continue to fight for their country – they just carry on the fight in different ways. They are more likely to give to charity and volunteer at a higher rate than non-veterans. They're also more likely to vote or attend public meetings.*
I've had the honor of serving with these men and women on three continents; quite literally, we've been in the trenches together. Even after my active-duty service ended, I've continued to spend a lot of time around service members and veterans as I've traveled around the world advocating for our veterans with Hiring Our Heroes and Toyota. As a result, I'm never surprised to hear about the continued positive impact our veterans have on their community or our country and I doubt my fellow veterans are surprised to hear it either.
But among the 92 or so percent of Americans who haven't served in the military, the knowledge of our veterans' continued passion for America isn't quite as pervasive. So as you prepare to celebrate all things American this Independence Day, let me make one small suggestion. Welcome your local and returning veterans into your neighborhood. Hire them. Provide them with opportunities to once again become a part of the fabric of our communities.
America will be the better for it.
REAL LIFE. REAL NEWS. REAL VOICES.
Help us tell more of the stories that matter from voices that too often remain unheard.
This post was published on the now-closed HuffPost Contributor platform. Contributors control their own work and posted freely to our site. If you need to flag this entry as abusive,
send us an email
.